Oct 12 2018 4:33PM GMT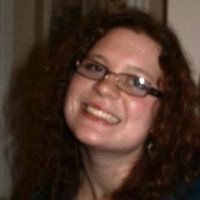 Profile: Kaitlin Herbert
Tags:
Twelve-factor app is a methodology for building distributed applications that run in the cloud and are delivered as a service. Continued…
Quote of the Day
"Any developer building cloud-based applications, most of which run as a service, should familiar with the 12 factors." – Michael Maximilien
Learning Center
CI/CD workflows, IT roles lead to organizational disharmony
Disparate CI/CD workflows within an organization can make it more difficult to build development stages into a DevOps pipeline, but the biggest barriers to progress are culture challenges, not technological ones.
Developing cloud applications must play by the rules — all 12 of them
Scalability isn't enough when developing cloud applications. They need to be self-healing, self-restarting and able to recover their last state.
Manage app dependencies carefully for serverless platforms
Challenges with app dependencies on serverless platforms relate to native modules, deployment packages and more. Overcome them with these tips.
Cloud Foundry users grapple with stateful cloud-native apps
Stateful cloud-native apps remain a contradiction in terms, but Cloud Foundry PaaS users envision a future where persistent data services come into the 12-factor fold.
Container backup follows data persistence to these ephemeral apps
Following the addition of data persistence, container backup is the latest enhancement to these ephemeral applications. Container application data must be protected like all other enterprise data.
Trending Terms
native cloud application
microservices
continuous delivery
application platform
continuous integration
Quiz Yourself
Treating testing as a ________ rather than something that should be done continuously throughout software development is a recipe for defective software.
A. phase
B. faze
Answer