Jan 22 2013 1:30PM GMT
Tags:
I wrote earlier about Vineet Nayar. More specifically the fact that he was stepping aside as CEO at Indian IT services firm HCL.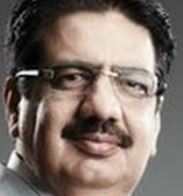 He has transformed the company in his own unique style as has been written before. Robert Morgan, director at sourcing consultany Burnt-Oak Partners, left a comment on the blog post which made it hit home just how unique Nayar is in Indian service provider CEO terms.
Here is what Robert said: "HCL – will suffer. No other Indian offshore provider has a CEO with that extra something that bridges important gaps in culture, aspirations and delivery.
Vineet was the cement between the client exec and the delivery organisation, so vital to ensure continuity and any service contract.
Above a true leader, HCL will not look and feel the same, but more importantly not ACT the same."
When I thought about this I realised that Vineet Nayar is the only Indian IT services CEO I can name off the top of my head. I know senior people at various Indian service providers but cannot even name CEOs. Apart from Vineet Nayar.
If you are a business and you can understand what a company's leader stands for you are more likely to consider using them I suppose. BP even insists that the CEOs of all its suppliers reort to its CIO when required.
How important is charisma for leaders of IT services firms?
Read more articles about Vineet Nayar:
HCL's Employees First Customer Second is more than shallow marketing slogan
Inside outsourcing interview: HCL discusses targeting potential customers unhappy with current suppliers and having a DNA like IBM.
Indian CEO warns of business threat from China
How much did the India IT bosses earn last year?
HCL CEO says the fact that his teenage kids don't give a s**t about him, inspired company strategy