---
August 4, 2010 1:42 PM
With the new government determined to cut the cost of IT standardisation seems inevitable.

This will mean the government setting standards and the suppliers working around them.

It seems pretty obvious that having standard IT platforms rather than bespoke systems in each...
---
August 2, 2010 4:00 PM
Deloitte
,
Open source
Large companies are increasingly using open source software to conduct pilots, according to Deloitte consultant Mark Lillie.
I met up with Mark today, who is a consultant in Deloitte's technology group. We were talking about the IT market in general and some trends.
One trend he...
---
August 2, 2010 2:23 PM
Infosys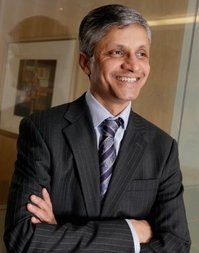 BG Srinivas, European head of Indian IT supplier...
---