---
April 22, 2014 1:53 PM
'Virus`
,
bugs
,
Heartbleed
,
Open source
,
OpenSSL
,
Talend
Unless you live in a cave, Victorian style external toilet or Bear Grylls style treehouse in the Outer Hebrides it is safe to say you will have read about the Heartbleed bug.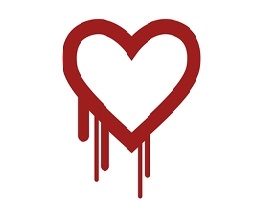 RSS Feed

Email a friend
August 20, 2012 11:06 AM
'Virus`
,
Open source
A YouTube clip has appeared on the web apparently taken from Disney Channel sitcom 'Shake It Up' which has been labelled by some parties as nothing less than anti-open-source propaganda. The show's original concept was for Disney to create (and please bite your tongue before you read this) a...
---
February 13, 2012 12:23 PM
'Virus`
,
Open source
,
Trojan
,
Zeus
Open source is almost always viewed as a positive force for the onward development of software code, even if the community contribution model still garners criticism relating to quality, compliance and support from time to time. With this general trend in mind, the open sourcing of the
---
---