---
July 1, 2014 7:51 AM
Rackspace
,
Virtual Reality
Rackspace's involvement with OpenStack and CERN at the Large Hadron Collider surfaced again late last month when the cloud hosting provider staged a London-based gathering to discuss what, when and where its cloud hosting intelligence is being deployed.


RSS Feed

Email a friend
May 18, 2014 12:37 PM
augmented reality
,
Kickstarter
,
Open source
,
Software
,
Virtual Reality
Some people like Virtual Reality (VR) headsets. For those of use a little older, the first generation of VR may have coloured our view.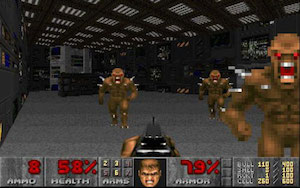 ---