---
June 11, 2015 1:09 PM
Uncategorized
Don't just say Pentaho -- now say Pentaho, a Hitachi Data Systems company. The newly divisionalised (Ed -- is that even a word?) firm appears to be solidly hanging on to its own brand name under Hitachi, which will please those who have come to regard its open source credentials as among the...
June 4, 2015 1:41 PM
Uncategorized
DataTorrent will be making it RTS core engine available under the Apache 2.0 open source license. The firm is a player in the real-time big data analytics market. It is also the creator of a unified 'stream and batch processing' platform.
---
May 25, 2015 5:49 PM
Uncategorized
The Clear Linux Project for Intel Architecture is a new distribution of Linux (not the normal just another Linux distro kind, keep reading) that has been built specifically for 'various' cloud use cases. The distro is container-centric, like Red Hat Atomic...
---
May 14, 2015 5:46 PM
Uncategorized
Online streaming service Viewster has released a new mobile app for Android. It works on iOS too -- and it's available now... and it's free. Unapologetic about its product positioning, the firm calls this a "best-in-class binge-watching experience" for...
---
May 12, 2015 11:33 AM
Uncategorized
Java runtime solution firm Azul Systems has joined the Eclipse Foundation. The firm insists that it brings over a decade of Java knowledge and expertise in multiple open source community projects to the party.
---
May 10, 2015 8:57 AM
Uncategorized
Bulgarian software tools company Telerik held its first global user conference this month. The firm is known for its .NET user interface controls and also...
---
May 1, 2015 5:06 PM
Uncategorized
It was developers, developers, developers this week for Microsoft. Of course it was, this was Microsoft Build 2015, the firm's annual programmer toolfest.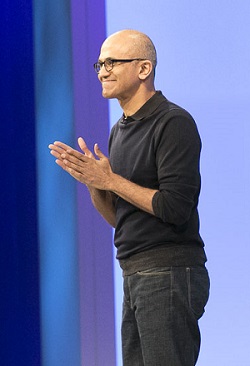 ---
April 30, 2015 5:51 PM
Uncategorized
Looking at the official feeds from Microsoft Corp. during its Build 2015 conference and exhibition, headline items include news of a set of software development kits (SDKs) designed to help developers bring the code that they write for web, .NET, Win32, Android and iOS...
---
April 30, 2015 3:11 PM
Uncategorized
Microsoft continues its journey towards becoming 'arguably more interesting than it used to be' this week at its Build 2015 developer-centric conference and exhibition in San Francisco.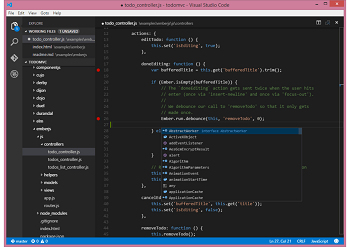 ---
April 26, 2015 9:08 PM
Uncategorized
Internet of Things and cloud mobile software application development software firm Kii (pron: key) has partnered with Finland-based Haltian (pron: Hal-tee-ah), a firm known for its development and 'productization' of wireless devices.
---