---
April 8, 2016 12:58 PM
Uncategorized
This is a guest post for the Computer Weekly Open Source Insider blog written by Wayne Citrin in his role as CTO of JNBridge. JNBridge's core message is as follows: it's not Java...
April 7, 2016 9:02 AM
Uncategorized
The United States White House and the federal government have already been widely reported to have adopted a degree of open source software, tools and platforms -- but this trend is now officially set to increase.
---
April 4, 2016 7:29 AM
Uncategorized
Microsoft has made Xamarin free -- Xamarin is a 'offshoot sprout' of the Mono cross-platform software programming tools project, developers can use Xamarin to write native iOS, Android and Microsoft Windows apps with native user interfaces and share code across multiple platforms.
---
March 19, 2016 1:31 PM
Uncategorized
Much has been made recently of large scale (previously proprietary) firms adopting new uber open stances and suddenly getting the open source religion. As we have commented before... there's a big difference between 'making your product available on Linux' and truly being an open source...
---
March 16, 2016 4:50 PM
Uncategorized
noun -- rook·ie \ˈru̇-kē\ -- : a first-year player in a professional sport, or a person who has just started a job or activity and has little experience.
---
March 14, 2016 5:08 PM
Uncategorized
There's DevOps and then there's fake DevOps i.e. this 'new term' (it's all spin really, well kind of) attracts a lot of fakers.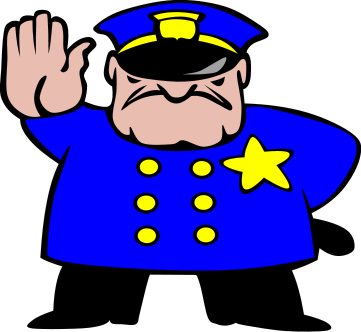 ---
March 11, 2016 10:11 AM
Uncategorized
Bouncing business extrovert Steve Ballmer has softened on his stance with regard to the Linux operating system, which he had famously previously derided as a cancer.
---
January 29, 2016 6:13 AM
Uncategorized
Pentaho (let's remember to call it a Hitachi Group company) has announced news of its labs team now completing development of native integration for Python. So what?
---
January 14, 2016 9:46 AM
Uncategorized
Java runtime solutions company Azul Systems has announced that Zulu Embedded is now available to download on the Wind River Marketplace. Zulu Embedded? Zulu Embedded is Azul's open source Java Virtual Machine (JVM) based on OpenJDK developed for manufacturers in the embedded,...
---
December 30, 2015 10:19 AM
Uncategorized
Do software application development leaders need a new year's resolution? Do team leaders, software engineering managers and senior architectural planners need a new wake up call? Technology industry commentator/evangelist and all round guy worth following on Twitter these days
---