---
June 1, 2016 5:29 PM
EMC
You know how it's hip to have an iPrefix in front of everything that moves these days? The iPhone, iPad, iEverything really only just stops short of the iSauasage. Get ready for the next prefix du jour then… lib stands for liberty as in open as in open source as in platform-agnosticism. Not...
March 23, 2016 3:13 PM
EMC
EMC's Enterprise Content Division (ECD) has announced enhancements to its developer programme by making a new body of open source code accessible to users on GitHub.

0 Comments

RSS Feed

Email a friend
---
February 15, 2016 9:14 AM
Open source
,
Storage
Software runs the world, open source is eating the world, software-defined infrastructure control runs the planet's liquid core and so, therefore, software-defined storage management forms part of the Earth's crust.
---
October 28, 2015 2:52 PM
Backup
,
Linux
Veeam Software describes itself as the company that delivers 'availability for the always-on enterprise' -- so much so, it has even trademarked the phrase.
---
December 21, 2014 1:51 PM
Emulex
Question: What does every IT network administrator or sysadmin want for Christmas apart from a nasal hair trimmer and a local pizza shop gift card?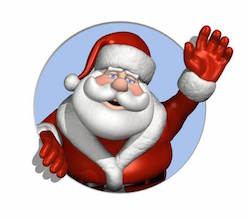 ---
May 7, 2014 3:52 PM
cloud
,
EMC
Yes of course there are innumerable briefing documents, opinion pieces, white papers and deep-dive analysis offerings available to try and provide us with the advice we need on cloud migration. We are now, thankfully, mostly beyond the point where we need to discuss the relative benefits of hybrid...
---
March 13, 2014 9:23 AM
Big Data
,
cloud
,
EMC
,
Rackspace
Rackspace describes itself as the 'open cloud' company no less. Open enough then to host a cloud-enriched big data breakfast in London this month.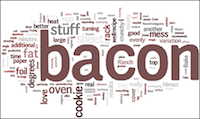 ---
May 14, 2013 8:53 AM
Fusion-io
,
Linux
,
Security
,
Storage

After this week's news of the
---
April 16, 2013 10:15 AM
OpenStack
,
RDO
,
Red Hat
The Red Hat OpenStack "offering" has moved into what the company now labels as its Early Adopter Programme. In line with this advancement we also learn of the availability of RDO, a community-supported distribution of OpenStack that runs on Red Hat Enterprise Linux, Fedora and their...
---
February 1, 2013 12:56 PM
Hardware
,
Open source
,
OpenSource
,
Red Hat
,
Storage
The forward "predictions for 2013" pre-Christmas honeymoon is now thankfully over. Time enough then... for a serious look at software futures. The so called "explosive amount of structured and unstructured data" is, as we know, having a profound impact upon cloud, middleware, storage and...
---