---
June 21, 2015 2:43 PM
downloads
,
FOSS
,
FossHub
,
Free software
,
GIMP
,
Github
,
Open source
,
SourceForge
Free and open source SourceForge has blotted its copy book. The web-based source code repository, download mirroring site, collaboration hub and bug tracking service has been giving users more than they would normally have expected.


RSS Feed

Email a friend
November 10, 2014 8:37 AM
Open source
,
Pentaho
,
SourceForge
As CTO at open source Business Intelligence (BI) products company Pentaho, James Dixon is responsible for the firm's architecture and technology roadmap.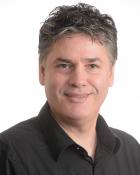 ---
January 21, 2011 11:33 AM
Open source
,
SourceForge
In a move designed to bring its technology proposition closer to the open source developer community, Talend has announced the appointment of Ross Turk as senior director of community. Throughout the year ahead, the company says that Turk is tasked with expanding strategic relationships with...
---
---