---
May 15, 2018 3:22 PM
Red Hat
The open hybrid cloud lies ahead of us, this is the way of things. This truism (if indeed it is one) is impacting the way firms like Red Hat are building out virtualisation technologies. Red Hat Virtualization 4.2 is the newest release of the company's Kernel-based Virtual Machine...
December 14, 2017 10:01 AM
Kubernetes
,
Red Hat
This is a guest post for Computer Weekly Open Source Insider written by Lars Herrmann in his capacity as general manager for...
---
November 15, 2017 4:50 AM
OpenShift
,
Red Hat
,
SAP
Red Hat has provided a presence (and a lot of free red Fedora giveaways) at SAP's TechEd Europe 2017 conference in Barcelona this week. The open source champions (Red Hat, not SAP) have announced the availability of SAP Vora on Red Hat OpenShift Container Platform. SAP Vora is a distributed...
---
August 19, 2016 6:02 AM
Red Hat
This is a special guest post for Computer Weekly written by Lars Herrmann, GM of the 
---
June 21, 2016 12:13 PM
Ansible
,
Red Hat
Red Hat bought IT automation-centric configuration management DevOps-friendly firm Ansible, okay… so we know that part. Retaining the Ansible brand and names as it does, this month sees Red Hat launch Ansible Container, but what is it? Offered as a technology preview at this stage, Ansible...
---
May 26, 2016 11:01 AM
Ansible
,
DevOps
,
Red Hat
Red Hat bought Ansible back in Oct 2015 to augment its 'IT automation' tooling, particularly with regards to pumping its DevOps capabilities… and as a welcome adjunct to its existing base of hybrid management portfolio tools. All that automation effort is what vendors in this space like...
---
March 31, 2016 6:57 PM
Red Hat
Red Hat has announced the availability of a no-cost Red Hat Enterprise Linux (RHEL) subscription, available as part of the Red Hat Developer...
---
February 29, 2016 8:13 AM
Open source
,
Red Hat
Which open source personality type are you?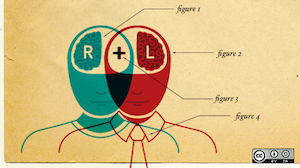 It's a question that Red Hat's Pete...
---
February 18, 2016 9:14 AM
Microsoft
,
Red Hat
By now we know that Microsoft loves Linux. They (the team) said it out loud... and now we all feel better.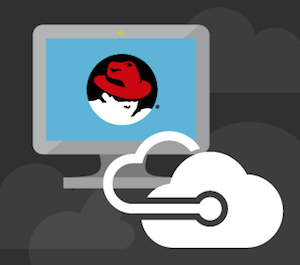 0 Comments

RSS Feed

Email a friend
---
January 13, 2016 7:12 AM
Red Hat
Red Hat bought Ansible, that made sense. We know that Red Hat is a major player in the open source enterprise space (on many levels) and Ansible was (and still is) a company (now an internal Red Hat brand) that makes "agentless" orchestration and configuration management tools.
---