---
June 21, 2014 10:45 AM
Google
,
Open source
,
PDF
Google taken its PDFium software library forward into open source project status.

PDFium is an...
January 7, 2014 7:33 AM
Open source
,
PDF
There's an interesting free app on the Apple store at the moment called Scanner Pro by Readdle.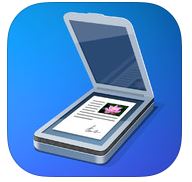 ---
November 17, 2013 11:22 AM
Adobe
,
Chrome
,
Google
,
PDF
,
Security
Google's François Beaufort has confirmed that starting with the Chrome Canary release for developers, users who have downloaded a PDF while in Chrome will find that the browser itself opens the file, rather than the native application.
---
August 22, 2012 1:03 PM
ODF
,
office
,
Open source
,
PDF
,
XML
Microsoft has opened its door to a greater proportion of open source technologies and open standards, specifically within its Office 2013 suite of 'productivity' applications. Office 2013 will now offer 'full support' for the Open Document Format (ODF), variants of Open XML and for PDF...
---