---
July 18, 2016 10:50 AM
Java
,
Oracle
Oracle is committed to Java and has a very well defined proposal for the next version of the Java EE specification. This was the official confirmation from Oracle spokesperson Mike Moeller in his role as veep for marketing communications and global PR. Moeller made his proclamation in a...
July 9, 2015 9:28 AM
cloud
,
Mobile
,
Oracle
,
Xamarin
Oracle is making a big play to win in cloud and mobile, it hopes. The company has brokered a new relationship with Xamarin -- the firm known for its cross-platform development software designed to simplify mobile application creation.

0 Comments

RSS Feed

Email a friend
---
May 22, 2015 8:50 AM
Java
,
Oracle
This week sees the developer community celebrate 20-years of the Java programming language, platform and tools.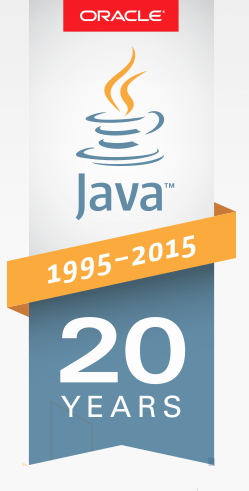 1 Comment

RSS Feed

Email a friend
---
March 27, 2014 10:36 AM
Java
,
Open source
,
Oracle
,
Sun
Oracle's Java coding cognoscenti gathered in the Czech capital of Prague this week to analyse, present and postulate over the arrival of the Java 8 language. Now some 20-years after Sun Microsystems first envisioned and built the Java language and platform under the eye of James "father of Java"...
---
June 9, 2013 12:22 PM
Open source
,
Oracle
,
salesforce
Salesforce's Marc Benioff makes little secret of his true feelings for Oracle's Larry Ellison. As a former Oracle employee, Benioff famously split off to start up Salesforce from a rented apartment in San Francisco with the intention of breaking many of the traditional perceptions of not only...
---
October 3, 2012 12:01 AM
Data
,
Database
,
Hardware
,
MySQL
,
Open source
,
Oracle
,
RDBMS
There is so much talk of big data and cloud these days that you can barely read a single tech story without hitting a slew of descriptive adjectives usually featuring the terms 'scalability' and 'flexibility'. If you're not scalable today, then you're not going forward. But the cloud is all...
---
October 2, 2012 7:14 PM
Java
,
Open source
,
Oracle
The Oracle OpenWorld and JavaOne conference and exhibition is big business. The company gets to close down a couple of streets and the area around San Francisco's Moscone centre is awash with banners, branded helper staff and every Oracle logo and graphic you can imagine. Short of an effigy of...
---
October 1, 2012 10:04 PM
Data
,
Database
,
MySQL
,
Open source
,
Oracle
Oracle has announced what it labels as a Development Milestone Release (DMR) of MySQL Cluster 7.3. Widely labelled as the "world's most popular" open source database due toits high performance, high reliability and ease of use, MySQL is used by Facebook, Google, Adobe, Alcatel Lucent and Zappos...
---
September 14, 2012 7:36 AM
Management
,
Oracle
,
Virtualisation
Oracle is pushing forward its technologies for managing instances of virtual machines. The company has this week announced the availability of its VM VirtualBox 4.2 open source, cross-platform virtualisation software. The product is designed to make it easier to manage larger numbers of similar...
---
February 5, 2012 11:02 AM
Java
,
Open source
,
Oracle
Oracle's ongoing stewardship of the Java platform and language is still garnering the occasional spat of criticism from time to time. Much of the disquiet rests on Oracle's plans to bring Java Standard Edition 6 to the end of its natural life. Oracle's official "EOL" end of life statement reads:...
---