---
July 29, 2014 3:13 PM
Linux
,
opensuse
The openSUSE Project is taking the development version of openSUSE (known to family and friends as Factory) to distribution using the "rolling release" development model.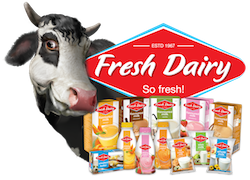 RSS Feed

Email a friend
February 9, 2012 12:16 PM
Enterprise Linux
,
Open source
,
opensuse
,
SUSE
The SUSE enterprise Linux distribution project is 20 years old. Pronounced "Sooz-Seh", or in the original German: Gesellschaft für Software und System Entwicklung mbH, the SUSE team are celebrating by holding the first SUSECon 2012 conference in Orlando later this year. SUSE president Nils...
---
November 18, 2011 10:43 AM
cloud
,
Desktop
,
Gnome
,
Linux
,
opensuse
,
privacy
,
Security
The openSUSE project this week reached its version 12.1 release. This latest version of the Linux-based operating system has shipped with the GNOME 3.2 desktop shell, which is distinguished by its use of integrated messaging, a new document manager and a general all round squishing of bugs since...
---