---
July 26, 2016 8:39 AM
OpenStack
It's all hands to the cloud platform pumps over at the OpenStack community this month. For one, Mirantis (a software, services and training company) is buddying up with Google and Intel to develop Fuel, the leading lifecycle management tool for...
August 15, 2014 7:10 AM
cloud
,
Open source
,
OpenStack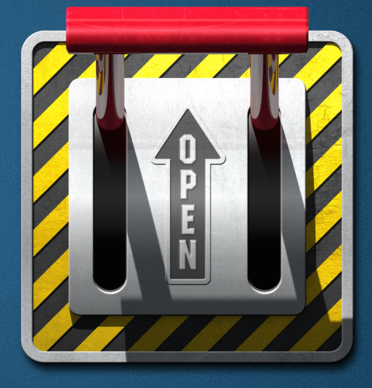 The Open-Xchange Summit will be held in late...
---
June 2, 2014 7:32 PM
cloud
,
NASA
,
Open source
,
OpenStack
,
Rackspace
True open source cloud aficionados know their subject matter back to front; they know the history of cloud, the history of open cloud standards and (most of all) they know the history of OpenStack.
---
July 23, 2013 8:05 PM
IBM
,
Open source
,
OpenStack
Let's get one thing straight, that headline does a slight disservice to IBM. Say what you like about the firm's heritage, polished upper management spokespeople and its almost unnerving devotion and attachment to the terms "Agile" and "enterprise collaboration" -- but IBM isn't in fact old school,...
---
April 16, 2013 10:15 AM
OpenStack
,
RDO
,
Red Hat
The Red Hat OpenStack "offering" has moved into what the company now labels as its Early Adopter Programme. In line with this advancement we also learn of the availability of RDO, a community-supported distribution of OpenStack that runs on Red Hat Enterprise Linux, Fedora and their...
---
April 11, 2013 4:16 PM
Cloud Computing
,
OpenStack
This week sees the arrival of OpenStack Grizzly, the seventh release of the open source software for building public, private and hybrid clouds. Global contributors to OpenStack have now grown 45 percent in the last six months. This figure sits alongside a total of 230 new features now recorded to...
---
September 3, 2012 9:27 AM
Cloud Computing
,
CloudStack
,
Open source
,
OpenStack
The Linux Foundation wrapped up its CloudOpen conference this weekend at the Sheraton Hotel & Marina in San Diego. Billed as "the only" conference providing a collaboration and education space dedicated to advancing the open cloud, but what kind of taste did it leave in our mouths? Can we say...
---
June 7, 2012 12:12 PM
administrators
,
cloud
,
Cloud Computing
,
CloudForms
,
hybrid
,
Linux
,
Management
,
Open data
,
Open source
,
OpenStack
,
platform
,
Red Hat
,
Virtualisation
With its fingers in the OpenStack open source cloud platform pie and its personal interest in advancing its own (still OpenStack-compliant) cloud management platform, Red Hat has this week announced the general availability of Red Hat CloudForms calling it an "open hybrid cloud management platform"...
---
April 13, 2012 12:15 PM
Canonical
,
Cloud Computing
,
Open source
,
OpenStack
,
Rackspace
,
Ubuntu
The OpenStack open source cloud operating system project has this month blinged over to its fifth version known affectionately as the "Essex" release. Essex is said to be the first fully-functional version of OpenStack to ship with its dashboard management portal and identity authentication...
---
February 18, 2012 10:38 AM
APIs
,
Cloud Computing
,
OpenStack
,
Security
Cloud computing has a problem. Well, it's not so much a problem; it's more of a question of perception. Potential cloud converts appear to be put off by concerns over security inside multi-tenant clouds, compliance concerns on where cloud data physically resides and all manner of misgivings...
---