---
June 29, 2014 2:13 PM
CMS
,
Magnolia
,
Open source
Basle-based open source web content management system (WCMS) company Magnolia International has released the 5.3 version of its core product with functionality now delivered through a series of task-focused apps. For software developers, this latest version opens up the firm's overall Magnolia App...
June 21, 2014 10:45 AM
Google
,
Open source
,
PDF
Google taken its PDFium software library forward into open source project status.

PDFium is an...
---
June 19, 2014 7:52 AM
Open source
,
standards
A walk around London's Cloud World Forum exhibition in Olympia this week provides the casual observer with a number of things: 1. unlimited free 'corporate candy store' sweets 2. opportunities to win a 'GoPro', always the latest giveaway favourite 3. a view of the most proactive cloud players...
---
June 4, 2014 9:14 AM
Data Analytics
,
Open source
,
Pentaho
At the Hadoop Summit in San Jose this week... open source Business Intelligence company Pentaho is announcing what it calls 'Data Science Packs' for developers and data scientists. The Data Science Pack aims to help productivity by executing advanced descriptive statistics and machine learning...
---
June 2, 2014 7:32 PM
cloud
,
NASA
,
Open source
,
OpenStack
,
Rackspace
True open source cloud aficionados know their subject matter back to front; they know the history of cloud, the history of open cloud standards and (most of all) they know the history of OpenStack.
---
May 18, 2014 12:37 PM
augmented reality
,
Kickstarter
,
Open source
,
Software
,
Virtual Reality
Some people like Virtual Reality (VR) headsets. For those of use a little older, the first generation of VR may have coloured our view.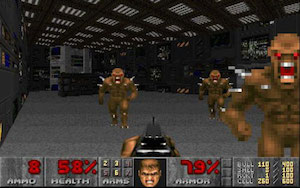 ---
May 1, 2014 3:05 PM
Open source
,
Open source security
,
PaaS
,
spideroak
SpiderOak this month released its open-source cryptographically-secure cloud application development framework called Crypton. This is interesting, but that's not the point. The software is essentially a method for creating privacy-oriented applications that can use any backend storage...
---
April 29, 2014 2:21 PM
cloud
,
Open source
Technology analysts talk a lot. It is therefore extremely rare to find one single paragraph that sums up the state of open standards based software application development coming from a tech analyst. Chris Marsh at Yankee Group is different, he tells it like it is. The Computer Weekly Open...
---
April 22, 2014 1:53 PM
'Virus`
,
bugs
,
Heartbleed
,
Open source
,
OpenSSL
,
Talend
Unless you live in a cave, Victorian style external toilet or Bear Grylls style treehouse in the Outer Hebrides it is safe to say you will have read about the Heartbleed bug.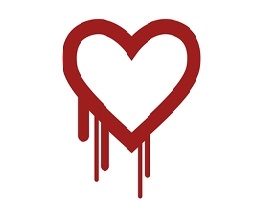 ---
---