---
December 17, 2017 11:32 AM
Avast
,
Open source
Barely even featuring as an item on its press room pages, news has filtered out this week of Czech virus deerstalking firm Avast releasing its machine code decompiler RetDec to open source. The compiler...
October 20, 2017 1:14 PM
Open source
As the Computer Weekly Open Source Insider blog approaches it's 1000 post since first starting in June 2010, we feature a number of comments from movers (and hopefully shakers) in this space. Looking back seven years,...
---
July 11, 2016 7:18 AM
Open source
This is a special guest piece written for the Computer Weekly Open Source Inside blog by Romanian technology journalist Andrada Fiscutean. As part of various roles in her homeland, Fiscutean works as news editor for PRO FM radio in...
---
April 25, 2016 8:18 AM
API
,
bugs
,
Chrome
,
Chromium
,
Google
,
Open source
Google has moved Monorail -- the bug tracker used by the Chromium open source browser -- to a newly open sourced status.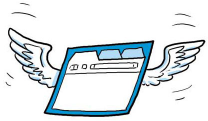 0 Comments

RSS Feed

Email a friend
---
March 7, 2016 9:38 AM
e-infrastructure
,
Open source
According to the Idiap Research Institute, the majority of the source code for the BEAT 'computing e-infrastructure' platform will be open and accessible next month on the institute's own GitLab repository. The goal of BEAT is to propose a framework of standard operational evaluations for...
---
February 29, 2016 8:13 AM
Open source
,
Red Hat
Which open source personality type are you?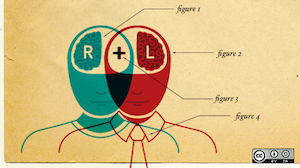 It's a question that Red Hat's Pete...
---
February 15, 2016 9:14 AM
Open source
,
Storage
Software runs the world, open source is eating the world, software-defined infrastructure control runs the planet's liquid core and so, therefore, software-defined storage management forms part of the Earth's crust.
---
February 3, 2016 9:32 AM
Microsoft
,
Open source
The world of law and the legal trade, for most people, is generally either a) incredibly fascinating b) deathly boring or c) a system you don't want to think about while you are serving an extended prison sentence.
---
February 1, 2016 7:48 AM
Open source
Contributing to open source technology is all about code contributions and code commits -- right? Actually, no... it kind of goes further than that. Feed back feedback A subject that we have covered on Computer Weekly's Open Source Insider blog before, this week
---
December 23, 2015 7:31 AM
API
,
DreamFactory
,
Open source
The great PR machine in the sky promised us an enterprise-centric, open source developer news nugget before the Christmas break -- could this be it? DreamFactory is an open source firm dedicated to helping programmers manage REST APIs for mobile, cloud and IoT applications. The company has...
---