---
September 28, 2015 8:51 AM
Spiceworks
Spiceworks is a company that provides a professional vertical network for IT users. It connects what is actually millions IT users with over 3,000 technology brands -- it's mission is to simplify the way we buy and manage technology products and services.


RSS Feed

Email a friend
July 21, 2015 10:27 AM
RealVNC
RealVNC, the pioneer of VNC, has opened up its technology for hackers and developers to scrutinise -- but what is VNC?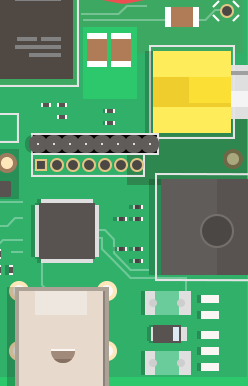 0 Comments

RSS Feed

Email a friend
---
December 17, 2014 9:50 AM
Spiceworks
Spiceworks is offering its "free" (no, it actually is) Network Monitor software as 'now available' for download.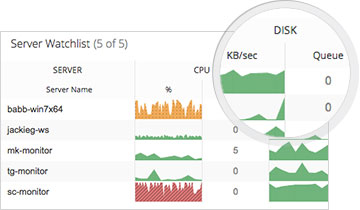 0 Comments

RSS Feed

Email a friend
---
---
December 8, 2013 4:47 PM
F5
F5 Networks has launched its LineRate product line in what is detailed as the firm's "first ever software offering"... ... although this may be a misnomer in some senses, as F5 Application Delivery Controllers are naturally built with management software to perform tasks such as rate shaping and...
---
September 27, 2013 9:48 AM
Networks
,
Open source
Automated network control company Infoblox this month proffers forth Tapestry, a free and open-source software tool for measuring network complexity. NOTE:...
---
May 10, 2012 1:17 PM
Cisco
Cisco has been particularly vocal of late with regard to the impact of intelligent software application management of networks, especially in regard to its work with the OpenFlow protocol. The
---
August 16, 2011 9:36 AM
cloud
,
KVM
,
Open source
,
x86
Cloud player Joyent has ported KVM (kernel-based virtual machine technology) to its SmartOS operating system. SmartOS itself is designed to turn a server (any server in fact) into a multi-tenant application-hosting platform. NB: KVM (kernel-based virtual machine technology) is...
---
May 23, 2011 7:17 AM
alliance
,
consortium
,
KVM
,
Open source
,
Virtualisation
Gosh, aren't there a lot of alliances and partnerships out there right now? The IT industry must be running in second place only to the airlines in terms of the amount of partnering and buddying up that's going on at the moment. These days you don't even need to ask if a company partners with IBM,...
---
---