---
February 3, 2015 5:49 AM
IOS
,
Mobile
,
mobile apps
Trillian Mobile and LodgON have partnered to create mobile applications for the iOS and Android operating systems.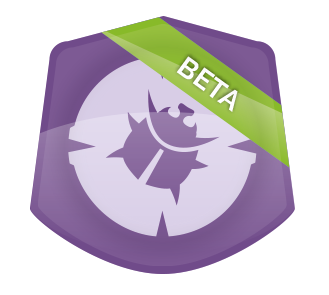 RSS Feed

Email a friend
October 24, 2013 7:25 PM
HANA
,
Mobile
,
mobile apps
,
SAP
SAP says it is looking to deliver on a promise of secure programming for mobile apps based upon open standards (both on premise and in the cloud) with its latest mobile software application development offerings. For SAP, the
---
September 25, 2013 12:39 PM
Firefox
,
mobile apps
,
mozilla
,
Open source
Mozilla has said that website plugins are now a legacy technology (they are not available on most mobile devices after all) and the organisation is now encouraging website developers to avoid using plugins wherever possible. Engineering manager for stability and plugins Benjamin Smedberg has used...
---
August 21, 2013 8:25 AM
HTML5
,
mobile apps
,
Tizen
The open source Tizen operating system could be your next mobile device experience. South Korean mobile giant Samsung has backed the Linux-based mobile operating system, which runs on smartphones & tablets (of course) and also (in more emerging territory) on smart TVs and in-car entertainment...
---
March 13, 2012 1:47 PM
Applications
,
devices
,
mobile apps
,
Security
User privacy and data security concerns have never been higher. This issue is seriously amplified by the spiraling use of smartphones... and the popularity of Android has not come without its pitfalls. New techniques to display ads on mobile devices have begun to proliferate and ads have started...
---
January 10, 2012 9:18 AM
BlackBerry
,
mobile apps
,
Open data
,
Open source
,
Tablet
Despite the odd PR goof by its hapless CEO and an (almost) complete lack of service for two days last year, BlackBerry continues to find fans among a devoted user community who appreciate the device's core competency i.e. email. Note: analysts and industry commentators have argued that RIM's...
---
September 22, 2011 6:57 PM
Mobile
,
mobile apps
,
Software development
The Droidcon mobile software application development conference is scheduled for the 6th and 7th of October in London. Held at Islington's Business Design Centre, this event is being sponsored by HTC and is part of the London Mobile Week initiative which...
---
June 1, 2011 9:54 AM
Android
,
apps
,
Developers
,
Honeycomb
,
mobile apps
Android news website Appolicious Android news has reported that Pizza Hut's latest toppings include Reggae Reggae chicken, double pepperoni surprise and a number #1 position at the top of the Android App of The Week chart. Beating medical app webMD, LinkedIn, PriceGrabber and even Firefox to gain...
---