---
April 5, 2016 12:36 PM
MariaDB
Open source database player MariaDB Corporation has is about to release its big data analytics engine, MariaDB ColumnStore. CAUTION: Note to comms team, this does NOT mean you can announce the product in a go to market state, one bite per release please. Transactional and...
December 11, 2014 10:08 AM
cloud
,
Database
,
MariaDB
,
transactional
MariaDB Corporation (the artist formerly known as SkySQL) is polishing up its open source database products this month. A new version of MariaDB Enterprise has arrived, but so what?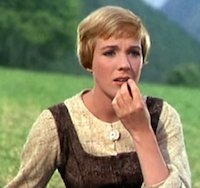 ---
April 2, 2014 8:03 AM
Developer
,
MariaDB
,
NoSQL
,
SkySQL
,
SQL
There is something of a war of words (and code) going on between the NoSQL and SQL database camps. Some of it is merely flack; both approaches have their benefits. SQL databases are marked out for their predefined schema (the structure of the database that describes its construction and basic...
---
January 23, 2014 3:56 PM
Data
,
Database
,
MariaDB
,
Open source
,
RDBMS
MariaDB and MySQL database software company SkySQL has gone all corporate and fancy on us and announced MariaDB Enterprise. But that title has "problem" in it -- and that's probably because certain media streams have vilified the firm for taking in funding from Intel in its quest to become a...
---