---
June 16, 2014 7:31 AM
Linux
,
Microsoft
,
Red Hat
Red Hat has deliberately slowed the pace of its flagship OS release schedule in a bid to lower operational costs and stop "driving IT guys crazy" with the need to update deployments.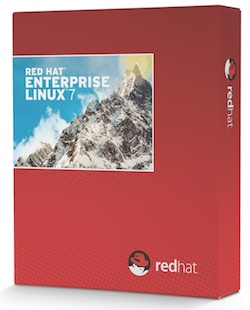 RSS Feed

Email a friend
March 14, 2014 8:13 PM
Linux
,
Open source
This is a guest post for Computer Weekly Open Source Insider by Adam Leventhal, CTO at Delphix, a company that helps virtualise database infrastructures to accelerate application rollouts and development. The IT industry is in the midst of a mass platform migration.
---
March 3, 2014 3:00 PM
Debugging
,
GNU
,
Linux
A Linux debugging tool more efficient than GNU debugger (GDB), really? Bucking time honoured marketing best practice stating that a firm shalt not use an OVERT NEGATIVE in an advertising headline, promotional campaign or (saints preserve us) the actual name of the company, it appears Undo Software...
---
February 14, 2014 3:14 PM
Linux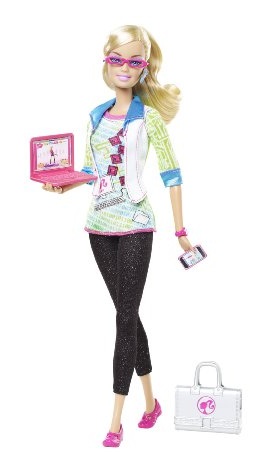 The latest iteration of the Barbe doll merchandise range sees everybody's favourite blonde girl step...
---
February 13, 2014 1:54 PM
hortonworks
,
Red Hat
Apache Hadoop "leading contributor" Hortonworks recently snuggled up closer with Red Hat to produce what the firms like to call a "joint go-to-market initiative" featuring collaborative customer support and platform plug ins.
---
February 4, 2014 9:24 AM
kernel
,
Linux
,
patch
,
patching
,
Security
,
SUSE
The open source world this week hears that SUSE has developed a new technology known as kGraft for live run-time patching of the Linux kernel. What is live run-time patching?
---
January 8, 2014 9:03 AM
Red Hat
,
RedMonk
Red Hat and the CentOS Project are joining forces to build a new CentOS. The CentOS (Community ENTerprise Operating System) Linux distribution is a stable and "reproduceable" platform derived from the sources of (and functionally compatible with) Red Hat Enterprise Linux...
---
January 6, 2014 1:32 PM
cloud
,
Fedora
,
Red Hat
The Red Hat sponsored Fedora open source Linux-based operating system has reached version 20, code-named "Heisenbug". According to (please excuse, but this was most direct source) Wikipedia -- Heisenbug is a computer programming jargon term for a software bug that seems to disappear or alter its...
---
December 20, 2013 9:14 AM
Linux
,
Open source
,
SUSE
Well it is the Friday before Christmas right? It would be a shame to end Computer Weekly Open Source Insider's open source reporting this year without something upbeat. The closing video played at a recent openSUSE conference features open programming enthusiasts Scott Dastrup and Jordan Dastrup...
---
December 19, 2013 3:24 PM
cloud
,
Open source
,
Red Hat
Open technologies in the cloud arena will align in 2014 and create what will become known in the de facto lingua franca of IT-speak as the Business-Driven Cloud (BDC). The business-driven cloud (let's drop the CAPS) will come about due to the integration of "business rules" and cloud management...
---