---
May 18, 2014 12:37 PM
augmented reality
,
Kickstarter
,
Open source
,
Software
,
Virtual Reality
Some people like Virtual Reality (VR) headsets. For those of use a little older, the first generation of VR may have coloured our view.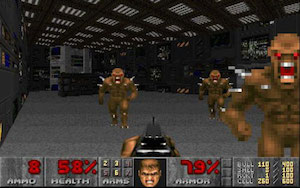 RSS Feed

Email a friend
November 13, 2013 9:39 AM
Kickstarter
,
Open source
An open source Raspberry Pi-powered pet feeding machine has been built using open technologies and platforms from the start. Electronic treat dispenser The PetBot is intended to enable "interaction" with a domestic pet while the user is away from home via a set of technologies...
---