---
July 18, 2016 10:50 AM
Java
,
Oracle
Oracle is committed to Java and has a very well defined proposal for the next version of the Java EE specification. This was the official confirmation from Oracle spokesperson Mike Moeller in his role as veep for marketing communications and global PR. Moeller made his proclamation in a...
May 22, 2015 8:50 AM
Java
,
Oracle
This week sees the developer community celebrate 20-years of the Java programming language, platform and tools.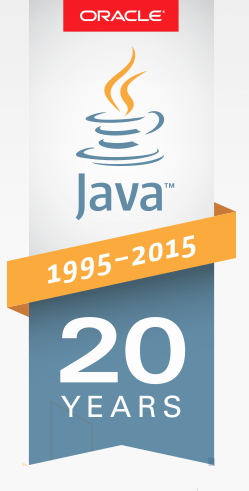 1 Comment

RSS Feed

Email a friend
---
March 27, 2014 10:36 AM
Java
,
Open source
,
Oracle
,
Sun
Oracle's Java coding cognoscenti gathered in the Czech capital of Prague this week to analyse, present and postulate over the arrival of the Java 8 language. Now some 20-years after Sun Microsystems first envisioned and built the Java language and platform under the eye of James "father of Java"...
---
July 30, 2013 9:50 AM
Java
,
Magnolia
,
Open source
Open Java CMS (content management system) company Magnolia is now offering a free online training course programme. The new modules are claimed to be able to give a Java developer a good basic grasp of the system within 48h. Previously all training was paid -- and delivered in Basel or Miami.
---
October 2, 2012 7:14 PM
Java
,
Open source
,
Oracle
The Oracle OpenWorld and JavaOne conference and exhibition is big business. The company gets to close down a couple of streets and the area around San Francisco's Moscone centre is awash with banners, branded helper staff and every Oracle logo and graphic you can imagine. Short of an effigy of...
---
February 5, 2012 11:02 AM
Java
,
Open source
,
Oracle
Oracle's ongoing stewardship of the Java platform and language is still garnering the occasional spat of criticism from time to time. Much of the disquiet rests on Oracle's plans to bring Java Standard Edition 6 to the end of its natural life. Oracle's official "EOL" end of life statement reads:...
---
December 14, 2011 9:20 AM
Hypervisor
,
Java
,
JRE
,
online
,
retail
Azul Systems has this week released jHiccup, an open source tool designed to measure the pauses and stalls (or "hiccups") associated with an application's underlying Java runtime platform. Given the impending "holiday season" (or "Christmas" as the less politically correct among us still say),...
---
November 6, 2011 2:09 PM
Java
,
JavaFX
,
Open source
,
Oracle
Oracle's indefatigable efforts to convince the world that it truly will pump effort and resources into open source continue. The newest "stewards" of the Java platform and language have used the Java OpenJDK mailing list to detail plans for the JavaFX rich Internet application (RIA) platform. In...
---
November 3, 2011 7:53 AM
Eclipse
,
IDE
,
Java
,
Open source
Do open source projects get too many birthday presents? I mean to say; proprietary vendors aren't really allowed to celebrate 10-year anniversaries are they? They have to come out with a substantial product update to make the news right? All the Eclipse community has to do is get to its tenth...
---
September 7, 2011 2:14 PM
Java
,
Open source
,
Red Hat
Open source raconteur and Red Hat senior director of middleware engineering Mark Little has laid down some defining comments as to the current state of Java EE7 Enterprise Edition. Speaking to a US-based software developer web site, Little has hinted that Java EE7 is a real "milestone release" and...
---