---
July 24, 2015 11:44 AM
Intel
Intel has announced its Cloud for All initiative, a programmer designed to drive all types of cloud adoption through easier deployments.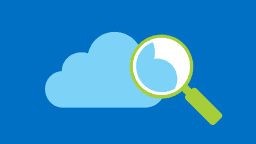 RSS Feed

Email a friend
August 25, 2014 2:04 PM
Android
,
Intel
,
Unity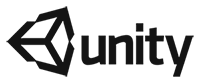 Intel has announced a strategic collaboration (Ed - is there any other kind?) with...
---
May 27, 2014 9:44 AM
Android
,
Intel
Is Intel doing more than many of the other major vendors when it comes to facilitating Android implementation? The answer, quite possibly, is yes. Anyone signed up for the Intel developer newsletters will receive a string of alerts from the company we used to know as the "chip giant" -- is it now...
---
April 6, 2014 10:21 AM
embedded
,
Intel
,
SoC
,
System on a Chip

Intel has beefed up its open source single-board computer and cut its price in half. The
---
November 20, 2013 11:34 AM
cloud
,
Intel
Intel has been getting its hands dirty inside the mechanics of both cloud construction and software application development. This is nothing new, the firm does this all the time; but this is the Intel that you won't be seeing on the pre-Christmas TV advertisements with its consumer-facing messages...
---
September 12, 2013 6:17 PM
Intel
,
Open source
The Computer Weekly Open Source Insider blog caught up with Intel's VP of open source Imad Sousou at the firm's IDF Intel Developer Forum 2013 to get a brief history of open source Intel. Intel reminds is that as we stand today, we are twenty years (plus) on from the time when the open-source...
---
August 6, 2013 9:24 AM
Intel
,
Open source
,
PC
Working with the minnowboard.org open source community Intel has helped produce a sub-$200 PC (GBP £130) aimed at software application developers. The MinnowBoard is an Intel Atom processor-based raw materials (i.e. motherboard only) unit aimed at the low...
---
June 27, 2013 11:40 AM
Intel
,
Open source
,
Security
Intel's MD of worldwide professional services Aaron Davies-Morris has been speaking at the Hadoop Summit 2013 in San Jose about his firm's drive to work with the open source Hadoop Java-based programming framework. Hadoop's key feature hinges around its support for the processing of large data...
---
May 20, 2013 7:48 PM
Android
,
ARM
,
chipset
,
Intel
Intel has released a new set of development tools for the Android Jelly Bean mobile device operating system called Beacon Mountain. Beacon Mountain version 0.5 is only compatible with Android 4.2 Jelly Bean NOTE: The Jelly Bean flavour of Android comes in line after Cupcake,...
---
March 1, 2013 9:57 AM
Intel
,
Linux
The proximity of Linux to server-side back-office heavyweight environments has been a characteristic of open source operating system environments since their early beginnings. It should be of no major surprise then to see that our embedded industrial computing world is embracing open computing...
---