---
June 6, 2016 8:14 AM
Hadoop
Cloud applications are built (at least they should be) for scalability and agility and movement and change.
The big scoop: why cloud applications need monitoring
As such, cloud applications require monitoring tools so that we can look at their workflow metrics, external dependencies,...
September 29, 2015 7:03 PM
Apache
,
Big Data
,
Compatibility
,
Components
,
conference
,
Hadoop
,
Linux
Conferences come and go, but Apache: Big Data Europe and its sister event ApacheCon Core Europe 2015 is kind of special... as it's a pure thoroughbred user conference.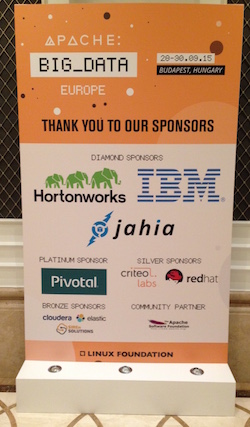 ---
February 18, 2015 7:56 PM
Analytics
,
Big Data
,
Hadoop
Microsoft has its Build 2015 software application development conference almost within its sights now -- as such, its programmer portals are currently gleaming like a new START button.
---
February 12, 2015 8:39 AM
Hadoop
MapR and Mesosphere are announcing a new open source big data framework (called Myriad) that allows Apache YARN jobs to run alongside other applications and services in enterprise and cloud datacentres. What is Apache YARN?
Apache Hadoop YARN (Yet Another...
---
January 22, 2015 8:14 AM
Big Data
,
Hadoop
,
IBM
It has been said that Hadoop is hard. More specifically, it has been said that the Hadoop framework for distributed processing of large data sets across clusters of computers using simple programming...
---
August 17, 2014 11:27 AM
Hadoop
,
HP
,
Pentaho
,
Vertica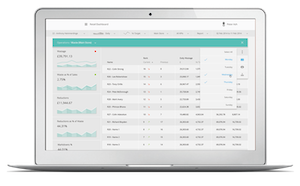 Pentaho thinks its new Streamlined Data Refinery solution architecture (optimised for...
---
June 9, 2014 8:03 AM
Hadoop
,
Teradata
Does a day go past without a Hadoop update right now? -- clearly not. But why should this be so? Popular wisdom points to the problems associated with "complexity of deployment and management" of environments on this open source framework for big data storage and large-scale dataset...
---
June 5, 2014 8:21 AM
ETL
,
Hadoop
,
Syncsort
Syncsort has enhanced its DMX-h Hadoop ETL software. So what? Extract, Transform, Load (ETL) refers to three separate functions combined into a single programming tool. Getting data from enterprise data warehouses and legacy systems (including mainframes) into Hadoop is clearly a key...
---
June 2, 2014 9:25 AM
DevOps
,
Hadoop
,
logfile
,
logs
,
Testing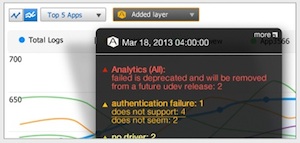 The heady world of server log analysis kicks up another gear this week with new products proffered...
---
February 14, 2014 12:38 PM
Hadoop
The technology industry spin machine council has met and the findings of the committee agree that -- scaremongering around whether Hadoop can translate to mainstream adoption is worth a punt on a story or two. It is a bit of a recurring trend.
---