---
June 1, 2016 5:29 PM
EMC
You know how it's hip to have an iPrefix in front of everything that moves these days? The iPhone, iPad, iEverything really only just stops short of the iSauasage. Get ready for the next prefix du jour then… lib stands for liberty as in open as in open source as in platform-agnosticism. Not...
March 23, 2016 3:13 PM
EMC
EMC's Enterprise Content Division (ECD) has announced enhancements to its developer programme by making a new body of open source code accessible to users on GitHub.

0 Comments

RSS Feed

Email a friend
---
May 7, 2014 3:52 PM
cloud
,
EMC
Yes of course there are innumerable briefing documents, opinion pieces, white papers and deep-dive analysis offerings available to try and provide us with the advice we need on cloud migration. We are now, thankfully, mostly beyond the point where we need to discuss the relative benefits of hybrid...
---
March 13, 2014 9:23 AM
Big Data
,
cloud
,
EMC
,
Rackspace
Rackspace describes itself as the 'open cloud' company no less. Open enough then to host a cloud-enriched big data breakfast in London this month.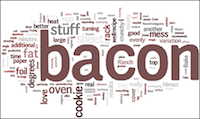 ---