---
June 1, 2011 9:54 AM
Android
,
apps
,
Developers
,
Honeycomb
,
mobile apps
Android news website Appolicious Android news has reported that Pizza Hut's latest toppings include Reggae Reggae chicken, double pepperoni surprise and a number #1 position at the top of the Android App of The Week chart. Beating medical app webMD, LinkedIn, PriceGrabber and even Firefox to gain...
May 26, 2011 1:54 PM
Android
,
Developers
,
Google
,
Linux
,
Open source
This guest blog is written by Cyrille Comar, co-founder and managing director, of AdaCore -- a provider of commercial software solutions for Ada, a state-of-the-art programming language designed for large, long-lived applications where safety, security, and reliability are critical.
---
May 11, 2011 8:47 AM
Android
,
Developers
,
Google
,
Honeycomb
,
Mobile
,
Tablets
Google labels its annual developer conference Google I/O, as you probably know. Before penning (keying) this blog I asked Google's PR people twice to clarify what the I/O stands for these days as I have read three different definitions.
• Input/Output
• "Innovation in the...
---
May 10, 2011 10:37 AM
Android
,
Chrome
,
Developers
,
Google
Tech giant Google kicks off its annual developer conference today in San Francisco with more than 5,000 participants attending from 60 countries.
Bigger than ever this year, the company's SVP of engineering Vic Gundotra has hinted that developer focus this year will be channeled towards...
---
---
December 17, 2010 4:28 PM
Developers
,
Games
,
Java
The Java Verified programme has announced that Gameloft has become the first Java Verified Trusted Status developer. As one of the biggest users of the Java Verified standard, testing several hundred applications each year, Gameloft has earned Trusted Status by consistently demonstrating mobile...
---
December 3, 2010 9:05 AM
Developers
,
Linux
,
Support
The Linux Foundation has released its December 2010 analysis report entitled Linux Kernel Development: How Fast it is Going, Who is Doing It, What They are Doing, and Who is Sponsoring It -- the summary findings of which point to the fact that big business is backing Linux, but that community...
---
November 8, 2010 3:07 PM
Developers
,
Java
,
Project Managers
You've heard of Microsoft PDC and TechEd, you've heard of CES Las Vegas and you have a fair idea that there's a pretty big IT industry gathering in Hannover every year. But did you know about QCon? If you didn't - then please let me elaborate. QCon describes...
---
October 20, 2010 8:32 AM
CMIS
,
conference
,
Developers
,
Open source
,
Oracle
Alfresco Software, the open source enterprise content management (ECM) company, kicks off its developer conference in Paris today (October 20-21).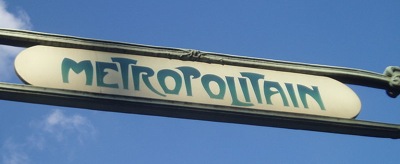 ---
October 13, 2010 9:03 AM
Developers
,
Open source
,
Source code
Evans Data's latest Open Source Software Development Survey claims to have found that sixty-seven percent of developers who write open source applications say they spend at least part of the time writing them at work even though they are not work related. But is this a problem? Surely using the...
---