---
March 16, 2016 12:48 AM
DataStax
,
NoSQL
DataStax has run a survey with developers worldwide -- of 273 responses, only eight per cent of those surveyed thought that there were enough skilled people available to meet demand from companies for skills around NoSQL. The firm itself is a provider of database software for cloud...
September 24, 2015 10:25 AM
Cassandra
,
DataStax
DataStax is a company that supplies a commercially supported version/offering of Apache Cassandra. For those that would enjoy a recap, Apache Cassandra is an open source distributed database for managing large amounts of structured data (typically) across many commodity servers, with highly...
---
April 21, 2015 3:07 PM
DataStax
,
HP
,
Moonshot
DataStax is a firm that dedicates itself to providing a commercially-supported version of the open source Apache Cassandra database.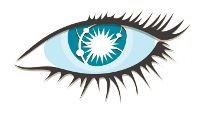 ---
November 27, 2013 7:06 PM
DataStax
,
NoSQL
,
Software
There is lots of interest in NoSQL these days -- at the very least from venture capital firms that are throwing money at the potential leaders in the market like MongoDB, Couchbase and DataStax. However, while there are some case studies detailing enterprises making use of this new technology, the...
---