---
April 18, 2015 3:30 PM
Data
,
Database
,
Real time
,
Web development
RethinkDB is an open-source scalable database for what its makers call "the real time web", but what does real time data supply mean in terms of the way web-centric applications function today?


RSS Feed

Email a friend
December 11, 2014 10:08 AM
cloud
,
Database
,
MariaDB
,
transactional
MariaDB Corporation (the artist formerly known as SkySQL) is polishing up its open source database products this month. A new version of MariaDB Enterprise has arrived, but so what?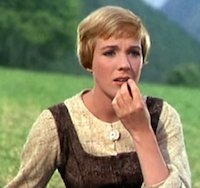 ---
January 23, 2014 3:56 PM
Data
,
Database
,
MariaDB
,
Open source
,
RDBMS
MariaDB and MySQL database software company SkySQL has gone all corporate and fancy on us and announced MariaDB Enterprise. But that title has "problem" in it -- and that's probably because certain media streams have vilified the firm for taking in funding from Intel in its quest to become a...
---
December 10, 2013 10:29 AM
Analytics
,
Big Data
,
cloud
,
Data Management
,
Database
,
Rackspace
What the hell is happening with big data then? It's the end of 2013 and big data (as a piece of terminology) has been around for somewhere around a decade and a half. The etymology and origins of the term big data are sketchy -- and that in itself may speak volumes i.e. the industry is so fond of...
---
December 4, 2013 7:17 AM
Database
,
NoSQL
,
Open source
,
Red Hat
You know a true technologist is behind a website when its NEWS section is solely devoted to those media outlets that have written about it, rather than it being populated with a splattering of press releases. This purist approach can be seen on the web pages of
---
April 28, 2013 10:17 PM
Open source
,
RDBMS
,
SQL
SkySQL last week signed a merger agreement with Monty Program Ab forming one of the industry's newest and perhaps most logical business agreements. SkySQL is a provider of open source database solutions for MySQL and MariaDB users, while Monty Program is the creator or the MariaDB open source...
---
January 23, 2013 10:47 AM
Database
,
MongoDB
,
Open source
The online betting industry is adopting enterprise level open source technologies where there is still come reticence among perhaps more traditional firms. Youwin has been using open-source big-data technology MongoDB to improve its business outcomes -- the firm has: • Halved its bounce rate...
---
October 3, 2012 12:01 AM
Data
,
Database
,
Hardware
,
MySQL
,
Open source
,
Oracle
,
RDBMS
There is so much talk of big data and cloud these days that you can barely read a single tech story without hitting a slew of descriptive adjectives usually featuring the terms 'scalability' and 'flexibility'. If you're not scalable today, then you're not going forward. But the cloud is all...
---
October 1, 2012 10:04 PM
Data
,
Database
,
MySQL
,
Open source
,
Oracle
Oracle has announced what it labels as a Development Milestone Release (DMR) of MySQL Cluster 7.3. Widely labelled as the "world's most popular" open source database due toits high performance, high reliability and ease of use, MySQL is used by Facebook, Google, Adobe, Alcatel Lucent and Zappos...
---
September 25, 2012 1:00 PM
Data centres
,
Database
,
Open source
Helsinki-based open source database solutions company SkySQL has announced what it labels as the "first ever" graphical interface for deploying and managing a cluster of databases in the cloud. NOTE: This is essentially a free-to-use product for deploying "highly available"...
---