---
September 29, 2015 7:03 PM
Apache
,
Big Data
,
Compatibility
,
Components
,
conference
,
Hadoop
,
Linux
Conferences come and go, but Apache: Big Data Europe and its sister event ApacheCon Core Europe 2015 is kind of special... as it's a pure thoroughbred user conference.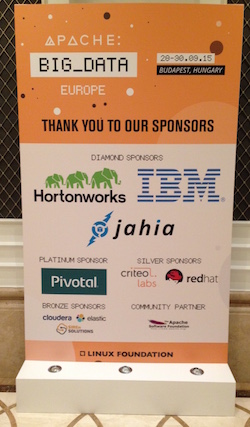 RSS Feed

Email a friend
February 24, 2012 11:15 AM
Components
,
Open source
,
Repository
News has been crackling across the open source newswires this week of Sonatype's open-source repository manager. The new Nexus Professional 2.0 may sound more like a digital camera than a developer tool, but its basic function is to provide "actionable" information about the open-source components...
---
October 4, 2011 11:34 AM
audit
,
Code
,
Components
,
License
,
License management
,
Open data
,
Open source
,
OpenLogic
Proprietary software vendors like to scaremonger over the use of open source software. They like to highlight the "inherent dynamism" that exists in open source libraries that are exposed to community development at all times. These vendors also typically enjoy the chance to talk down open...
---