---
April 25, 2016 8:18 AM
API
,
bugs
,
Chrome
,
Chromium
,
Google
,
Open source
Google has moved Monorail -- the bug tracker used by the Chromium open source browser -- to a newly open sourced status.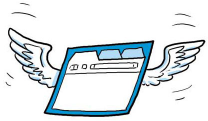 RSS Feed

Email a friend
November 26, 2015 11:20 AM
Chrome
,
Google
,
Web development
Google has hosted its Chrome Dev Summit 2015 to an audience of what appears to be a select few, with minimal press openings.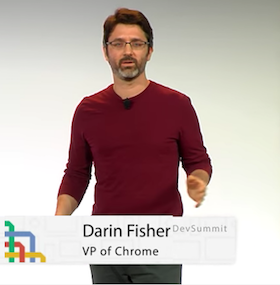 ---
November 17, 2013 11:22 AM
Adobe
,
Chrome
,
Google
,
PDF
,
Security
Google's François Beaufort has confirmed that starting with the Chrome Canary release for developers, users who have downloaded a PDF while in Chrome will find that the browser itself opens the file, rather than the native application.
---
May 10, 2011 10:37 AM
Android
,
Chrome
,
Developers
,
Google
Tech giant Google kicks off its annual developer conference today in San Francisco with more than 5,000 participants attending from 60 countries.
Bigger than ever this year, the company's SVP of engineering Vic Gundotra has hinted that developer focus this year will be channeled towards...
---