---
April 18, 2015 3:30 PM
Data
,
Database
,
Real time
,
Web development
RethinkDB is an open-source scalable database for what its makers call "the real time web", but what does real time data supply mean in terms of the way web-centric applications function today?


RSS Feed

Email a friend
January 6, 2015 11:19 AM
iBrabo
,
Intelligence
,
Open source
Reports in the Independent newspaper and elsewhere suggest that the open source intelligence research group iBrabo has helped with information capture technology in the quest to pin down a suspected ISIS militant. A New Zealand born individual, Mark John Taylor (who uses the names Mohammad Daniel...
---
November 22, 2014 4:27 PM
Business Intelligence
,
Data integration
,
Data lake
,
Pentaho
This is a guest post for the Computer Weekly Open Source Insider blog by James Dixon, CTO at open source Business Intelligence (BI) products company Pentaho. Four years ago when Pentaho first released Hadoop support, Dixon coined the term 'Data Lake' to describe a vessel for holding...
---
November 10, 2014 2:00 PM
cloud
,
ERP
,
NetSuite
,
Software
NetSuite has pulled in the techies, partners, users, customers (and a blogger or two) to converge on London this week for its SuiteCloud event.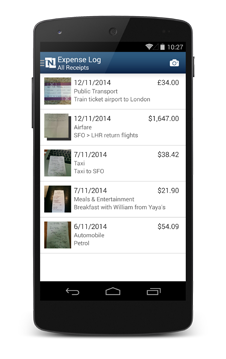 ---
September 1, 2014 8:18 AM
Analytics
,
Big Data
,
cloud
,
Data
,
RapidMiner
RapidMiner has produced what it calls an 'introductory release' of its eponymously named RapidMiner Cloud product that seeks to "make analytics more convenient" -- which means what exactly?
---
June 5, 2014 8:21 AM
ETL
,
Hadoop
,
Syncsort
Syncsort has enhanced its DMX-h Hadoop ETL software. So what? Extract, Transform, Load (ETL) refers to three separate functions combined into a single programming tool. Getting data from enterprise data warehouses and legacy systems (including mainframes) into Hadoop is clearly a key...
---
April 22, 2014 1:53 PM
'Virus`
,
bugs
,
Heartbleed
,
Open source
,
OpenSSL
,
Talend
Unless you live in a cave, Victorian style external toilet or Bear Grylls style treehouse in the Outer Hebrides it is safe to say you will have read about the Heartbleed bug.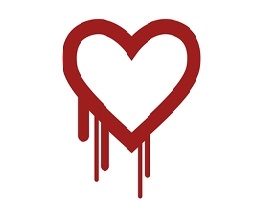 ---
January 23, 2014 3:56 PM
Data
,
Database
,
MariaDB
,
Open source
,
RDBMS
MariaDB and MySQL database software company SkySQL has gone all corporate and fancy on us and announced MariaDB Enterprise. But that title has "problem" in it -- and that's probably because certain media streams have vilified the firm for taking in funding from Intel in its quest to become a...
---
---
July 29, 2013 7:42 AM
Application Lifecycle Management
,
Open source
,
Open source security
,
Web development
Online (Dropbox-style) storage company Spideroak has detailed news of its Crypton open source data security project.
---