---
January 22, 2015 8:14 AM
Big Data
,
Hadoop
,
IBM
It has been said that Hadoop is hard. More specifically, it has been said that the Hadoop framework for distributed processing of large data sets across clusters of computers using simple programming...
November 5, 2014 1:15 AM
Data Analytics
,
TIBCO
Only 25% of professional workers are using big data analytics says business intelligence company TIBCO. Clearly, this is not enough. Well, not if you sell data analysis and integration technology anyway.
---
November 3, 2014 9:31 PM
Internet of Things
,
Interoperability
,
TIBCO
TIBCO StreamBase now supports a wide range of open source connectors enabling customers to connect, understand and act upon the data processed from the Internet of Things. Okay, slow down, can we have that in English please? No problem, let's do it.
---
September 1, 2014 8:18 AM
Analytics
,
Big Data
,
cloud
,
Data
,
RapidMiner
RapidMiner has produced what it calls an 'introductory release' of its eponymously named RapidMiner Cloud product that seeks to "make analytics more convenient" -- which means what exactly?
---
August 17, 2014 11:27 AM
Hadoop
,
HP
,
Pentaho
,
Vertica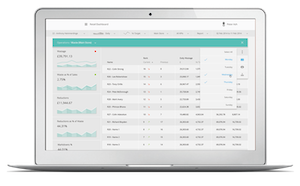 Pentaho thinks its new Streamlined Data Refinery solution architecture (optimised for...
---
June 9, 2014 8:03 AM
Hadoop
,
Teradata
Does a day go past without a Hadoop update right now? -- clearly not. But why should this be so? Popular wisdom points to the problems associated with "complexity of deployment and management" of environments on this open source framework for big data storage and large-scale dataset...
---
June 5, 2014 8:21 AM
ETL
,
Hadoop
,
Syncsort
Syncsort has enhanced its DMX-h Hadoop ETL software. So what? Extract, Transform, Load (ETL) refers to three separate functions combined into a single programming tool. Getting data from enterprise data warehouses and legacy systems (including mainframes) into Hadoop is clearly a key...
---
June 2, 2014 9:25 AM
DevOps
,
Hadoop
,
logfile
,
logs
,
Testing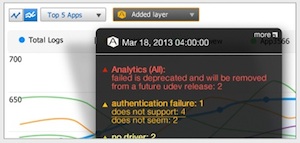 The heady world of server log analysis kicks up another gear this week with new products proffered...
---
April 2, 2014 8:03 AM
Developer
,
MariaDB
,
NoSQL
,
SkySQL
,
SQL
There is something of a war of words (and code) going on between the NoSQL and SQL database camps. Some of it is merely flack; both approaches have their benefits. SQL databases are marked out for their predefined schema (the structure of the database that describes its construction and basic...
---
March 30, 2014 11:06 AM
NoSQL
NoSQL database platform company MarkLogic is having a successful period of growth and says that MarkLogic release 7 is marked out for its elasticity, tiered storage and semantics capabilities. Semantic schemantic -- what could that mean?
---