---
January 7, 2015 11:10 AM
Android
,
Applications
,
medical
,
medicne
Your technology term of the day is "medtech".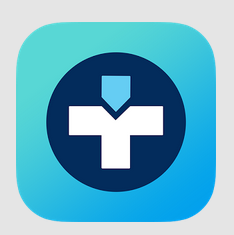 Obviously not too hard to work out, medtech (possibly...
March 15, 2012 2:49 PM
Applications
The Raspberry Pi is almost ready for market and the manufacturers are reportedly taking a healthy number of pre-orders for the ultra-low price single-board computer designed to fuel interest in programming at school level and beyond. Talk on the wires now logically turns to how the machine will...
---
March 13, 2012 1:47 PM
Applications
,
devices
,
mobile apps
,
Security
User privacy and data security concerns have never been higher. This issue is seriously amplified by the spiraling use of smartphones... and the popularity of Android has not come without its pitfalls. New techniques to display ads on mobile devices have begun to proliferate and ads have started...
---
---
October 21, 2011 9:21 AM
Applications
,
CMS
,
Content Management
,
Open source
Open source content management system (CMS) Joomla! has recently surpassed the 25 million downloads mark and listed more than 225,000 registered developers at the joomlacode.org website. Described as a CMS suitable for building everything from corporate websites and ecommerce portals to online...
---
April 17, 2011 11:49 AM
Applications
,
libreoffice
,
Open source
,
OpenOffice
,
Oracle
In something of a victory for purists devoted to the contribution model of application development, OpenOffice.org has regained its status as a purely community-based open-source project as Oracle drops its commercial version of the productivity suite. After acquiring OpenOffice when Oracle...
---
March 17, 2011 12:35 PM
Applications
,
Games
,
Linux
Linux is evolving. Linux is developing tiers, so that so-called "top tier" Linux distributions such as Ubuntu, Fedora, openSUSE, Debian, Mandriva and others have been grabbing more of the headlines than some of the lesser known beasts in this Unix-like operating system ecosphere. Of course this is...
---
November 12, 2010 2:45 PM
Application integration
,
Applications
,
middleware
,
Open source
Talend's scope as an open source data management software company just got a little bit wider. The company has acquired Sopera, a provider of open source SOA and middleware platforms. After completing a $34 million financing round, Talend now says that the combined strength of both companies...
---
October 6, 2010 1:15 PM
Applications
,
contributions
,
Developer
,
Open source
The Document Foundation, the organisation behind the newly launched LibreOffice productivity suite has shared its first download numbers this morning by saying that downloads have already exceeded 80,000. The organisation says that developers have already started to contribute to the code,...
---
---