---
July 19, 2017 7:18 AM
API
Not exactly labelled as open source, but free nonetheless... API specialist Postman is offering its Postman 5.0 version with many of its paid Pro-version features now free for limited-quantity access. 
The free Postman...
June 2, 2016 9:17 AM
API
When it comes to Application Programming Interfaces (APIs), why manage one single API by single API every time you need to manage an API? Why not instead manage APIs with an API management console to control and manage APIs across the entire enterprise? This is the gambit behind...
---
April 25, 2016 8:18 AM
API
,
bugs
,
Chrome
,
Chromium
,
Google
,
Open source
Google has moved Monorail -- the bug tracker used by the Chromium open source browser -- to a newly open sourced status.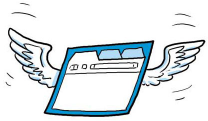 0 Comments

RSS Feed

Email a friend
---
December 23, 2015 7:31 AM
API
,
DreamFactory
,
Open source
The great PR machine in the sky promised us an enterprise-centric, open source developer news nugget before the Christmas break -- could this be it? DreamFactory is an open source firm dedicated to helping programmers manage REST APIs for mobile, cloud and IoT applications. The company has...
---
March 26, 2015 11:11 AM
API
,
SmartBear
The world's most obvious questions are of course: 1. Does the Pope wear a pointy hat? 2. Does Lady Gaga wear a telephone on her head? 3. Do bears shhh in the woods? Question 3 relating to the query: does open source API testing and development tools company SmartBear now assume...
---
December 22, 2010 2:29 PM
API
,
Font
,
Google
,
Ubuntu
Google and the Ubuntu project are decking the halls with a new release of the Ubuntu Font Family to the world through the Google Font Directory. Using the Google Font API, the company says any web designer can now pick Ubuntu from the Google Font Directory and bring the "beauty and legibility" of...
---