---
November 6, 2018 5:23 PM

Profile: Michael Tidmarsh
Apache
How does the The Apache Software Foundation work out who are the best people? Let's remember that the foundation itself is a non-profit corporation established to support Apache software projects, including the Apache HTTP Server… so anybody joining its ranks has to be of a certain standard,...
May 29, 2016 9:59 AM
Apache
As the decoupled (often services-driven) componentisation of computing continues apace, so does the proliferation of vendors aiming to deliver attuned wider tooling adjuncts to new lifeblood of code construction. In this vein, Container Solutions brings forth its minimesos project, an open...
---
March 21, 2016 2:51 PM
Apache
The Apache Software Foundation (ASF) with all its all-volunteer developers, stewards and incubators now looking after more than 350 open source projects and initiatives has announced the availability of Apache PDFBox v2.0.
---
September 29, 2015 7:03 PM
Apache
,
Big Data
,
Compatibility
,
Components
,
conference
,
Hadoop
,
Linux
Conferences come and go, but Apache: Big Data Europe and its sister event ApacheCon Core Europe 2015 is kind of special... as it's a pure thoroughbred user conference.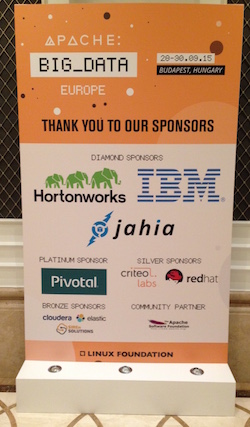 ---
May 28, 2015 7:44 AM
Apache
,
ApacheCon
The Linux Foundation in conjunction The Apache Software Foundation has announced Apache: Big Data, an inaugural conference to take place on September 28-30 in Budapest, Hungary.
---
November 14, 2014 12:54 PM
Apache
,
ApacheCon
CloudStack Collaboration Conference & ApacheCon 2014 is staged next week in Budapest from the 17-21 November.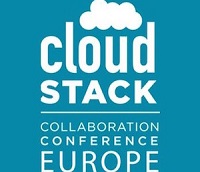 0 Comments

RSS Feed

Email a friend
---
July 23, 2013 1:00 PM
Apache
,
Cassandra
The Open Source Insider blogs likes open source champions, the Apache Cassandra project chair fits that profile. This blog features a mini interview-cum-discussion-cum-'fireside chat' with Jonathan Ellis, who is CTO at DataStax and, indeed, the current Apache...
---
December 13, 2012 10:27 AM
Apache
The Apache Software Foundation (ASF) is readying itself for the 25th outing of its ApacheCon North America official conference, training and expo event. The foundation describes its remit and status as a group of "all-volunteer developers, stewards and...
---
April 22, 2012 6:12 PM
Apache
,
Cluster
,
Open source
,
twitter
Twitter has this month confirmed that it will take now make a positive and concrete contribution to the open source community by acting as an official sponsor of the Apache Software Foundation (ASF). Reports suggest that this could be the first of several moves toward open source by Twitter as the...
---
February 11, 2011 11:14 AM
Apache
,
Open source
,
PIVOT
The trouble with open source is that it can be a huge place to explore. Actually no, that's the same problem you get when you go scouting around the Microsoft or IBM websites and find that there is actually just too much information sometimes -- but you know what I mean.
Take Apache...
---