---
November 27, 2013 3:32 PM
Android
,
Security
Newly absorbed, acquired and assimilated by Cisco for its cyber security prowess, Sourcefire remains a subsidiary company under its own brand...
September 3, 2013 5:57 PM
Android
,
kitkat
,
Mobile
,
Open source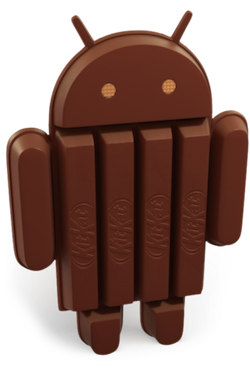 The next version of the open source Android mobile operating system from Google has been named...
---
August 14, 2013 10:02 AM
Android
,
Box
Box for Android has already enjoyed more than 4.4 million downloads, so what would the online file sharing and cloud content management company have up its sleeve for this summer's new release? Key among the refreshed features is a new navigation drawer and an account toggling facility. Mobile...
---
June 12, 2013 2:44 PM
Android
,
Security
,
sync
File sync specialist SpiderOak has bolstered the Google Play Android app market with an open source secure sync tool. SpiderOak is emphasising the secure (no, really, really...
---
---
May 20, 2013 7:48 PM
Android
,
ARM
,
chipset
,
Intel
Intel has released a new set of development tools for the Android Jelly Bean mobile device operating system called Beacon Mountain. Beacon Mountain version 0.5 is only compatible with Android 4.2 Jelly Bean NOTE: The Jelly Bean flavour of Android comes in line after Cupcake,...
---
May 10, 2013 10:18 AM
Android
,
Google
Reuters reports news this week of Amazon.com launching an Android application store in China offering "paid" and free applications. With this move Amazon effectively beats Google (whose store only offers free open source apps) in terms of the amount of digital content it offers to what is...
---
March 1, 2013 12:43 PM
Android
,
IBM
,
Open source
,
Open source security
,
SAP
Open source technology is not necessarily any less secure than proprietary. There -- we've said it, do you feel better? Industry protagonists, commentators, analysts, evangelists and (god forbid) even bloggers cum technical journalists (scum of the Earth of course) have been advocating the wider...
---
January 1, 2013 3:24 PM
Android
,
cloud
,
Cross Platform
,
Google
,
Interoperability
,
ipad
,
iPhone
Application development for the Android open source operating system and platform is of more interest to software programmers than building apps for either the iPhone or iPad. This is according to a Google TRENDS Web Search Interest ranking pitching the following three search terms against each...
---
November 15, 2012 6:54 AM
Android
,
Google
,
Mobile
,
Open source
Google has released the source code for the next version of Android. The open source operating system's next iteration will be known as Android Jelly Bean 4.2. NOTE: Jelly Bean comes in alphabetical order in the Android family of naming convention which has previously seen...
---