---
April 3, 2019 12:16 PM
Enterprise Linux company SUSE loves Linux, obviously.
As Linux lives so prevalently and prolifically in the server rooms of so many cloud datacentres, the firm has worked to develop technologies designed to help those datacentres become software-defined.
A software-defined datacentre being one that relies upon programmable elements of code that control, shape and manage many of the network actions that we might (perhaps 10-years ago, certainly 20-years ago) have relied upon dedicated highly specialised hardware for.
In a software-defined network, a network engineer or administrator can shape traffic from a centralised control console without having to touch individual switches in the network.
Why all the software-defined contextualisation?
Because SUSE says that enterprises are now accepting the software-defined is the way to go… if not perhaps quite a full de facto standard, SUSE still says that customers are now looking to move beyond the software-defined datacentre to also embrace edge and cloud computing in a wider context…
… it is, if you will, an edge to core to cloud play that we're seeing here.
"Because our customers have a growing need for computing solutions that span the edge to the core data center to the cloud, SUSE must be able to deploy and manage seamlessly across these computing models, unencumbered by technology boundaries," said Thomas Di Giacomo, SUSE president of engineering, product and innovation.
Di Giacomo looks fondly back upon the fact that SUSE has been delivering enterprise-grade Linux for more than 25 years now.
Given this timeframe, he says that it's only natural that the company now expands to cover the entire range of customer needs for both software-defined infrastructure and application delivery.
SUSE to create, deploy and manage applications and workloads on premises as well as in hybrid and multi-cloud environments – and it does so with an open source first and container-first technology approach.
In terms of roadmap developments, the company notes that SUSE Cloud Application Platform 1.4 will be available this month. This will be the first software distribution to introduce a Cloud Foundry Application Runtime in an entirely Kubernetes-native architecture via Project Eirini.
Project Eirini
NOTE: Project Eirini is an incubating effort within the Cloud Foundry Foundation enabling pluggable scheduling for the Cloud Foundry Application Runtime. Operators can choose between Diego/Garden or Kubernetes to orchestrate application container instances. The goal is to provide the option of reusing an existing Kubernetes cluster infrastructure to host applications deployed by CFAR.
Project Eirini allows users to take greater advantage of the widely adopted Kubernetes container scheduler and deepens integration of Kubernetes and Cloud Foundry. It also allows developers to use either Kubernetes or Cloud Foundry Diego as their container scheduler. Whichever is used, the developer experience is the same.
"There is immense value in commercial distributions using new architecture and projects early because it enables us to get feedback from the upstream community," says Chip Childers, CTO, Cloud Foundry Foundation. "We're thrilled that end users will be able to try out SUSE Cloud Application Platform 1.4, which offers the Cloud Foundry Application Runtime in a Kubernetes-native architecture via Project Eirini, and comment back on the upstream version."
Other updates
So SUSE now highlights increased multi-cloud flexibility with new support for Google Kubernetes Engine (GKE), Google's managed Kubernetes service. This expanded support for multi-cloud environments extends the options to use the platform in public clouds (Amazon EKS, Azure AKS or GKE), on-premises with SUSE CaaS Platform, or as a multi-cloud combination.
SUSE's latest enterprise-ready OpenStack Cloud platform will also be available in April as SUSE OpenStack Cloud 9. It is the first release to integrate a selection of SUSE OpenStack Cloud and HPE OpenStack technology into one, single-branded release.
Based on OpenStack Rocky, SUSE OpenStack Cloud 9 helps simplify post-deployment cloud operations using the new Cloud Lifecycle Manager day-two user interface – it also helps transition to SUSE OpenStack Cloud from HPE Helion OpenStack.
One final open source project to mention: SUSE OpenStack Cloud 9 simplifies the transition of traditional workloads through enhanced support for OpenStack Ironic.
Isn't it (project) Ironic?
NOTE: For the record, OpenStack bare metal provisioning a.k.a Ironic is an integrated OpenStack program which aims to provision bare metal machines instead of virtual machines, forked from the Nova baremetal driver — it is best thought of as a bare metal hypervisor API and a set of plugins which interact with the bare metal hypervisors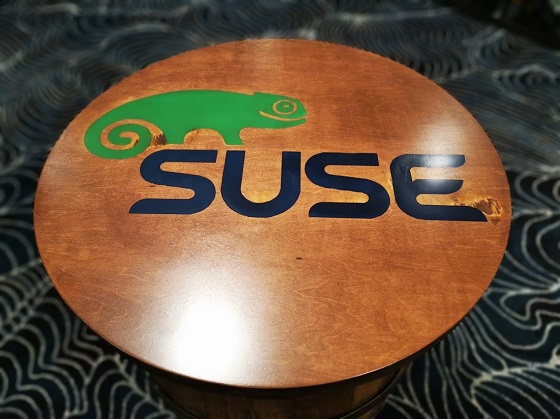 April 3, 2019 11:34 AM
The Computer Weekly Open Source Insider team this month spoke to Rafael Laguna, CEO of Open-Xchange on the 'four commandments' to follow when choosing a service provider.
With a heavy emphasis on open platforms and open tools, Laguna's four commandments stem from his experience gained working at Open-Xchange (OX), where the company develops open source communications software for telcos and ISPs.
Open-Xchange's successes include the Dovecot IMAP server for email, which has five million live servers worldwide and upwards of 2 billion users.
Laguna insists that open source solutions offer enterprises and SMBs the opportunity to ensure long term independence and data sovereignty — he 'strongly believes' in the following 'four commandments" to follow when choosing a service provider.
Laguna writes as follows…
1. Choice
The service should be available from more than one provider
If a service is only available from a single provider, the market is monopolised and users are severely restricted in their freedom to choose a service based on trust. Even if a provider is deemed trustworthy today, this can change over time – the user must have other options to turn to if they feel they can no longer trust their current provider.
Not to mention the fact that an increase in the number of providers is associated with healthy market competition, thus better innovation and opportunities for economic growth.
2. Portability
Users should be able to move their data between providers.
Moving from one service to another usually necessitates that the data held by that service is also moved. When services are based on open standards – like mail or files are – data portability can be relatively easy.
But already, proprietary messaging services are making it difficult, or even impossible, to transfer messaging histories to another service.
Even worse are cloud services with proprietary data formats that render the data useless, when it is opened by alternative software or services. This simply serves to lock the user in and create a 'Hotel California' scenario, where you can check out any time you like… but you can never leave.
3. Democracy
Anybody should be able to become a service provider, at any time
Whilst cloud-based service providers are popular and useful today, this may well change over time and an organisation may decide to become its own provider by in-sourcing the service or running a private cloud.
This is only possible if the software of the cloud service is available to the user.
4. Availability
The software and source code of the service should be publicly available
If the software is open source, users can look at the code and make up their own minds on whether to trust that service or not.
Furthermore, everyone can access and audit the code. This degree of transparency is a key benefit of all open source projects.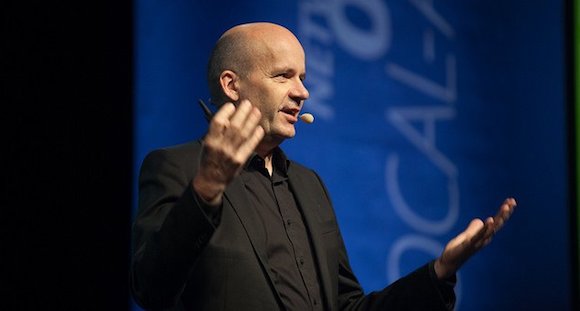 ---
April 2, 2019 5:37 PM
As one would naturally expect at an annual convention, SUSE saved up a few partner, product, platform type announcements to break at its SUSECON show this week.
Among the positive push proclamations made at SUSECON 19 was news of support for 2nd Generation Intel Xeon scalable processors, formerly code named 'Cascade Lake'.
This news follows news detailing SUSE's status as the first enterprise Linux optimised for Intel Optane DC persistent memory with SAP HANA workloads earlier this year.
SUSE president of engineering, product and innovation Thomas Di Giacomo has said that this connection will help organizations embrace hybrid and multi-cloud as well as on-premises environments.
Persistent memory
Intel says its persistent memory technology will spark new applications for data access and storage, with in-memory database solutions being just one application.
Persistent memory (also sometimes called PM, or PMEM… and sometimes known as storage class memory) is a solid-state high-performance byte-addressable memory device that resides on a memory bus so that it can enjoy the 'luxury' of DRAM-like access to data.
The byte-addressable element means that programs can access their data structures 'in place' i.e. at the location that they exist. What really makes persistent memory stand out is that it's fast enough to access directly from the processor without having to stop to perform the block Input/Output (I/O) for traditional storage.
Intel's Andy Rudoff describes persistent memory here and delves into why there's so much activity around it in the industry lately.
Alper Ilkbahar, vice president and general manager of datacenter memory and storage solutions at Intel has said that his firm is focused on data-centric transformation by 'disrupting the memory and storage hierarchy', no less.
Going large (instances) on SAP HANA
Also in major partner news, SUSE has noted the availability of the first enterprise Linux image for SAP HANA 'Large Instances' on Microsoft Azure. We are told that the SUSE Linux Enterprise Server for SAP Applications image on Azure provides consistent build and management capabilities on Azure.
SUSE is working with Microsoft and the community to deliver enterprise-grade Linux and other solutions that enable customers to create, deploy and manage workloads anywhere with exceptional service, value and flexibility.
"This is a customer-driven solution jointly developed with Microsoft to provide the advanced high availability and storage security for SAP HANA Large Instances that customers need," said Daniel Nelson, vice president of Products and Solutions for SUSE.
Nelson says that SUSE is delivering an SAP-certified platform for Azure that is pre-configured and able to make customers productive faster.
How big is a large instance?
SAP HANA Large Instances on Azure are purpose-built hardware configurations for SAP HANA workloads that require memory sizes larger than 0.5 TB.
SUSE is collaborating with Microsoft to support mission-critical workloads for SAP HANA environments up to 60TB in size with the stability and reliability of SUSE Linux Enterprise Server for SAP Applications.
KY Srinivasan, general manager, OSS at Microsoft Corp., said, "Our joint customers are using SUSE Linux Enterprise Server for SAP Applications as the underlying operating system to ensure a reliable platform that is validated on Azure Large Instances. It represents the innovation that marks our long relationship as we continue to work together to provide solutions that meet demanding enterprise customer requirements."
As noted here, despite SUSE's open openness, SUSE spans other proprietary world and so SUSE Linux Enterprise is in fact the leading Linux platform for SAP HANA, SAP NetWeaver and SAP S/4HANA solutions – it aims to provide optimised performance and reduced downtime as well as faster SAP landscape deployments.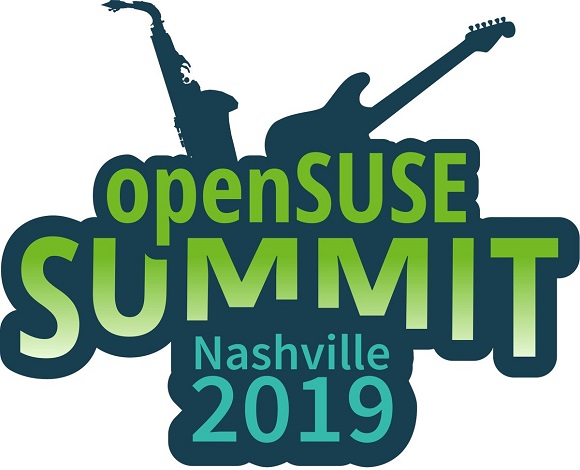 ---
April 2, 2019 4:17 PM
Open source Ruby and Erlang based configuration management tool company Chef has now committed to develop all of its software as open source software under the Apache 2.0 license.
Open open open… yet always with a nod to commercial enterprise grade, the company balanced its open announcement with the introduction of a new commercial distribution, the Chef Enterprise Automation Stack.
Commercial yes, but Chef Enterprise Automation Stack is built from the same open source code.
Chef says it welcomes any use of its open source projects for any purpose (in alignment with the four freedoms of FOSS) and welcomes future contributions.
The freedom to run the program as you wish, for any purpose.
The freedom to study how the program works and change it so it does your computing as you wish — access to the source code is a precondition for this.
The freedom to redistribute copies so you can help others.
The freedom to distribute copies of your modified versions to others  — by doing this you can give the whole community a chance to benefit from your changes — and, again, access to the source code is a precondition for this.
These new developments are hoped to streamline procurement, deployment and use of Chef products including Chef Infra (formerly Chef), Chef InSpec, Chef Habitat, Chef Automate and Chef Workstation.
"Moving all of our code to open source stays true to the philosophy that Chef was founded on, that a community of collaborators with the ongoing ability to create software for their shared purpose is good for all," said Adam Jacob, founder and board member of Chef. "The value of that collaboration lies in the software and everyone should have access to make what they want from it."
The Chef Enterprise Automation Stack will unify previously distinct solutions — Chef Automate, Chef Infra, Chef InSpec, Chef Habitat and Chef Workstation.
The company aims to help firms to express infrastructure, security policies and application lifecycle as code.
This software is intended to help users to manage heterogeneous, complex environments and applications — and, crucially, it claims to eliminate the need to re-write applications for the cloud and enables comprehensive portability across any public or private platforms or services.

---
April 2, 2019 4:12 PM
The Computer Weekly Developer Network and Open Source Insider team is digging into four days of open source goodness at SUSECON.
SUSE these days describes itself as a provider of enterprise-grade open source software-defined infrastructure and a set of application delivery tools.
As SUSE regional director for EMEA West region Matt Eckersall has already told Computer Weekly, SUSECON is not just dedicated to SUSE enterprise-class Linux, the event also opens its focus to OpenStack, Ceph storage, Kubernetes, openATTIC, Cloud Foundry plus a range of other open source (and some proprietary) projects.
Proprietary projects include SAP HANA — SUSE reminds us that its SuSE Linux Enterprise Server (SLES) was the first operating system for SAP HANA and the organisation insists that it remains a co-innovation partner for solutions such as SAP S/4HANA, SAP Cloud Platform, SAP Data Hub and other elements in the total SAP arsenal.
Day zero
As is the trend these days, SUSECON doesn't start on day one, it starts on day zero.
SUSE CEO Nils Brauckmann spoke to press during the day zero kickoff at 9am on April Fools' day… with what he promised to be fully open, honest and true statements.
"Those of you that don't know us will be surprised at how open we really are," said Brauckmann.
Brauckmann underlined the assertion that the company's recent move to its independent privately owned status runs in line with the firm's ambition to become the largest independent open source company.
He also noted that with an increased level of growth in software-defined infrastructures, there will be more focus on SUSE application delivery solutions in the coming weeks, months and years.
"We plan to remain committed to open open source. This is meant to not just describe how we develop and license our source code… it's about how we work with partners and customers to create a culture of mixed innovation in mixed cross-platform multi-cloud environments," said Brauckmann.
Brauckmann says that SUSE will now grow with a mix of organic and non-organic (i.e. acquisitions) style developments. The CEO pointed to enterprise tech growth areas the gravitate towards cloud and datacenter solutions along with the growing need for hybrid and multi-cloud solutions, application delivery, containerisation and microservices.
Overview of product news…
We will dig into SUSECON's major product news elements individually, but as an overview of what platform developments were announced, the following summary provides an overview:
SUSE Cloud Application Platform 1.4 will be available this April 2019 — it is the first software distribution to introduce a Cloud Foundry application runtime in an entirely Kubernetes-native architecture.
SUSE is now a Kubernetes Certified Service Provider — a development that the company says will see it provide support and service to IT shops using SUSE Cloud Application Platform and SUSE CaaS Platform application delivery products.
In partner news, the company notes that, "SUSE announced the availability of the first enterprise Linux image for SAP HANA Large Instances on Microsoft Azure. The SUSE Linux Enterprise Server for SAP Applications image on Azure provides an improved customer experience by offering consistent build and management capabilities on Azure."
SUSE's latest enterprise-ready OpenStack Cloud platform will also be available in April as SUSE OpenStack Cloud 9. Based on OpenStack Rocky, SUSE OpenStack Cloud 9 is the first release to integrate the best of SUSE OpenStack Cloud and HPE OpenStack technology into one, single-branded release.
… and finally, the company unveiled support for 2nd Generation Intel Xeon Scalable processors, formerly codenamed 'Cascade Lake', following on the heels of becoming the first enterprise Linux optimised for Intel Optane DC persistent memory with SAP HANA workloads earlier this year.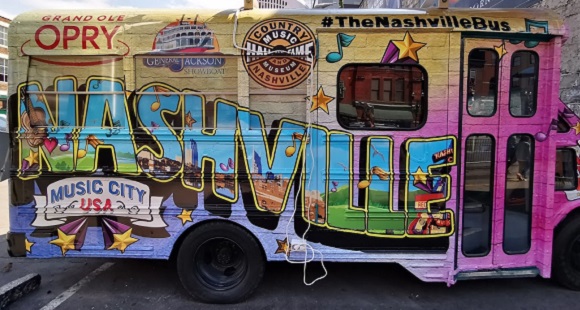 ---
March 27, 2019 7:38 AM
Not at all a question of parts unknown, more a case of parts where some are better known than others.
The Apache Software Foundation (ASF)'s Jim Jagielski and Sally Khudairi have detailed 20 major milestones that exist under the auspicious auspices of the ASF today.
Without detailing every project (and the ASF holds stewardship over 350 community-led projects and initiatives) and repeating the entire story linked above… we'll tour a handful in celebration of the fact that the ASF passed its 20th Anniversary on 26 March 2019.
It would be tough not to mention Apache HTTP Server. This is most popular open source HTTP server on the planet — it provides a secure and extensible server that provides HTTP services observing the latest HTTP standards.
Serving operating systems including UNIX, Microsoft Windows and Mac OS/X, the Apache HTTP Server played a key role in the initial growth of the World Wide Web.
Further down the Apache way
The Apache Incubator serves as the entry path for projects and codebases wishing to officially become part of the efforts at The Apache Software Foundation. All code donations from external organisations and existing external projects go through the incubation process to ensure all donations are in accordance with the ASF legal standards.
Apache Maven is a build automation tool that helps Java developers build and release software. Maven streamlines continuous builds, integration, testing and delivery processes with a central repository and plug-in ecosystem.
Apache Ignite is used for transactional, analytical and streaming workloads at petabyte scale for the likes of American Airlines, ING, Yahoo Japan and others on premises, on cloud platforms, or in hybrid environments. Apache Ignite's in-memory data fabric provides an in-memory data grid, compute grid, streaming, and acceleration solutions.
Deep in Apache territory
Apache Edgent (currently incubating) is focused on the boom of IoT – personal assistants, smart phones, smart homes, connected cars, Industry 4.0 and beyond. You want 'empowered edge' in open source… this is where to look.
Apache Daffodil (incubating) is also growing.
According to Jagielski and Khudairi, "Governments handle massive amounts of complex and legacy data across security boundaries every day. In order for such data to be consumed, it must be inspected for correctness and sanitized of malicious data. Whilst traditional inspection methods are often proprietary, incomplete, and poorly maintained, Apache Daffodil streamlines the process with an open source implementation of the Data Format Description Language specification (DFDL) that fully describes a wide array of complex and legacy file formats down to the bit level."
The ASF also has Enterprise Resource Planning (ERP) in the shape of Apache OFBiz. Apache SIS stands for Spatial Information System for the development of standards-based interoperable geospatial applications.
Apache Syncope manages digital identity data in enterprise applications and environments to handle user information such as username, password, first name, last name, email address, etc.
Apache Cordova is the developer tool used to build cross-platform, cross-device mobile apps using a Write-Once-Run-Anywhere solution, which enabling developers to create a single app that will appear the same across multiple mobile device platforms.
The ASF says that the 'commercially-friendly and permissive' Apache License v2.0 has become an open source industry standard.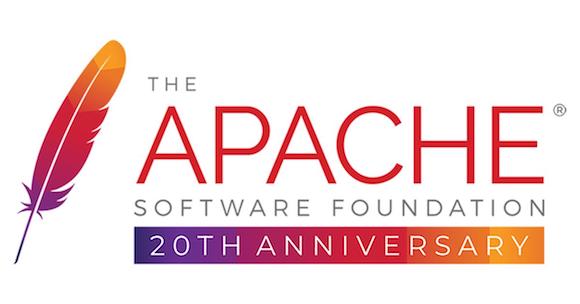 ---
March 24, 2019 8:07 AM
Corporate (but ultimately technically-related) news from March saw the completion of SuSE's acquisition by growth investor EQT from Micro Focus.
EQT is a Scandinavia equity funds organisation that has previously spoken of its intentions to invest in engineering prowess at SuSE itself.
As TechTarget's Aaron Tan has alaredy discussed here in a piece entitled Is open source lock-in possible (?) … this move allows SuSE to stake a claim for being the largest independent open source company on the planet given IBM's acquisition of Red Hat.
Known for its enterprise as well as its user-level Linux distribution, SuSE says that it is now positioned as a provider of enterprise-grade open source software-defined infrastructure and application delivery solutions.
CEO Nils Brauckmann insists that his firm's genuinely open, open source solutions, flexible business practices, lack of enforced vendor lock-in and exceptional service will be critical to customer and partner organisations.
"Our independence coincides with our single-minded focus on delivering what is best for them," said Brauckmann.
The company suggests that this current transition is timely as containers are enabling new levels of agility and the need for transformation built on open source software-defined infrastructure and application delivery technologies is growing.
"SUSE's heritage in open source software, strong brand and array of innovative solutions, including container management, ideally position it to capitalise on this market dynamic, creating tremendous value for customers and partners," said the company, in a press statement.
There is much more to discuss here… and we aim to find out more at SuSECON 2019.
SUSE is currently involved in more than 100 open source projects, supported by employees around the world.
---
March 24, 2019 8:06 AM
The term accessibility might read better if the English language had decided to spell it accessability — or perhaps even access-ability — given its use to describe products or services or environments designed to easy to use by people with disabilities.
As an adjective, accessible means easy to approach, reach, enter, speak with, or use — and a 'thing' that can be used, entered, reached etc.
Microsoft is now open sourcing the code in its Accessibility Insights zone to allow developers to fix accessibility issues earlier in the dev cycle.
GM for developer services at Microsoft Keith Ballinger says that this open source shunt sees Microsoft offer a set of two free tools for developers.
Built on Deque's open source axe technology (from the axe accessibility project), Accessibility Insights can run as standalone tools, or programmers can integrate the rules engine into their own build process.
"We're on a journey to design, build, and launch more accessible products to foster inclusion. That's why we created Accessibility Insights, a first step in developing tools that help developers address accessibility issues early in the design process. Our aim with Accessibility Insights is not to reinvent the wheel, but to modernise existing technology and optimise it for use in developer workflows," said Ballinger.
Ballinger also notes that this is a part of a "much larger" inclusion effort by Microsoft.
Why open source?
On this point, Ballinger pays lip service to Redmond's [unquestionably impressive] general efforts in this space, but says nothing too specific.
Deque Systems is one of the first contributors, providing GitHub issue filing for Accessibility Insights for web and colour contrast detection heuristics for Accessibility Insights for Windows.
Microsoft, for its part, has contributed its Windows rules engine to the axe accessibility project, the intention being to hel the axe engine cover all major platforms.
Find Microsoft code repositories on GitHub at: https://github.com/Microsoft/accessibility-insights-windows and https://github.com/Microsoft/accessibility-insights-web
---
March 21, 2019 10:11 AM
The Computer Weekly Developer Network and Open Source Insider team enjoy hardcore programming discussion, truly vibrant open communities where code commits fly around in a swarm, well-cooked American barbeque ribs and Taylor Swift in her country music years.
Bizarrely then, the stars have aligned and all of the above factors have come together at once because SUSECON 19 is being held in Nashville, Tennesse… and the team has packed its bags.
SuSE origins
Wikipedia tells us that SuSE is so named because it stems from the German: "Gesellschaft für Software und Systementwicklung mbH" and so the name S.u.S.E. was an acronym for Software-und System-Entwicklung (Software and Systems Development).
What does SUSE do? For those that need a reminder… the company provides an enterprise-grade open source software-defined infrastructure and a set of application delivery tools.
That term enterprise-grade is important, that is – this is open source, but service and support options are also essentially available.
So why pick this event?
The chameleons over at SUSE tell us that the 2019 event offers attendees the chance to learn the latest developments in enterprise-class Linux, OpenStack, Ceph storage, Kubernetes, Cloud Foundry and other open source projects from technical experts, ecosystem partners and peers.
In terms of what's happening at the event, following the #SUSECON hashtag linked here is probably a good start.
An open, open source culture
SUSE likes to champion open source as a 'complete culture' and insists upon lack of vendor lock-in — and, as such, the company insists that it currently has 100+ open source projects and has 650 staff actively working in research and development.
This is a show with a LOT of certification and training… with SUSE Certified Administrator (SCA) Exams and SUSE Certified Engineer (SCE) Exams billed at the top of the list.
"At its heart, SUSECON 2019 has been designed to showcase SUSE's commitment to open source and its enabling technologies, providing access to the people that make it all happen. It will bring together technical experts from our ecosystem of customers and partners, along with those responsible for developing innovative solutions for digital transformation," said Matt Eckersall, regional director, EMEA West, SUSE.
Eckersall suggests that as all companies navigate the process of IT transformation, they are competing to increase agility, manage complexity and reduce cost… so what does he think SUSE and its partner network can do to help organisations steer through these increasingly complex interconnected waters?
"To keep up with the pace of today's business environment, organisations are increasingly relying on new technologies such as artificial intelligence, containers, the Internet of Things and software-defined storage without vendor lock in. Alongside its partners, SUSE is working closely with open source project communities including Kubernetes, OpenStack, Ceph, openATTIC and Cloud Foundry to deliver innovative enterprise solutions and provide companies with all-important freedom of choice. The SUSECON 2019 event will act as an invaluable networking opportunity for our customers and partners, allowing them to expand their knowledge around the latest advances in Linux, open source software-defined infrastructure and application delivery. Through the sessions and keynotes, attendees will gain new insight into the technologies they need to successfully implement digital transformation – directly from those shaping the future of open source," said Eckersall.
Doc Day Afternoon
Of special interest is the SUSE's Doc Day — this is a defined period in time when a group of people comes together, virtually or physically, to collaborate on writing documentation on one or more given topics.
According to SUSE, "Documentation is an essential part of any product (software or otherwise, presumably) – above all when it comes to software. You hardly [rarely] find a 'self-explanatory' software tool. There is no product which is so simple to use and maintain, that it doesn't require any description, introduction or examples. Most software solutions only become usable thanks to detailed documentation."
Also worth tracking is the SUSE blog linked here — at the moment the blog is showcasing a few session previews such as the below:
An Introduction to Microservices Architecture. Organisations are hearing the word microservices a lot. But what actually are they?
The show literature suggests that speakers will, "Discuss the various types of microservice architectures and how they fit into the software-defined infrastructure and cloud paradigm and explain how [developers] can take an existing business application or product and break it down into its component services."
SUSE says it wants to enable developers to start architecting 12-factor apps today — from codebase, dependencies, configuration, backing services, [build, release, run], processes, port binding, concurrency, disposability, dev/prod parity, logs and admin processes…  you can read through the component parts of the 12-factor app methodology here.
So… and finally, will this be an uber-geeky show? Well yes, that's why we're going. Pass the BBQ sauce please miss Swift.
---
March 18, 2019 9:12 AM
Big Switch Networks describes itself as the cloud-first networking company.
The firm focuses on what public cloud-style networking matched with hybrid cloud consistency.
News this month sees the firm launch an open source network operating system.
Big Switch says that key points to zone in on here include automation, zero-touch provisioning and visibility.
The NOS itself is a combo integration of the Microsoft-led Software for Open Networking in the Cloud (SONiC) and Big Swith's own Open Networking Linux (ONL).
In terms of visibility, this technology makes use of a DevOps-centric Ansible workflow and SDN-centric controller workflows.
NOTE: SONiC is an open source network operating system based on Linux that runs on switches from multiple vendors and ASICs — it offers a full suite of network functionality, like BGP and RDMA, that has been production-hardened in the data centers of some of the largest cloud-service providers.
"Leveraging SONiC and ONL to build an open source NOS combines the benefits of OCP's two important open source software stacks, which are deployed in large-scale production networks," said Prashant Gandhi, chief product officer, Big Switch Networks.
NOS commoditisation
Gandhi says that the emergence of SONiC coupled with ONL signals that lower layers of the NOS stack are being commoditised… and vendor-agnostic innovations will be moving to upper layers including multi-system automation, real-time telemetry, and predictive analytics.
According to 650 Group, the open networking market (excluding hyperscalers) is expected to reach $1.35 billion by 2023, so this is a tech zone with a strong compound annual growth rate.
SONiC has some arguably solid backing within the industry, including Microsoft, LinkedIn, Alibaba and Tencent, for deploying and popularizing an open-source NOS on open networking switch hardware.
---