---
September 6, 2017 4:15 AM
Software analysis and measurement company Cast has conducted its annual developer survey with a twist (this year) which attempts to uncover whether developers are being held accountable for the code they create.
The study points to little accountability for bad code and little understanding of system architecture as major issues.
This survey (of 500 developers across four counties) suggests that a third of developers are not held accountable for poor code quality.
Over a third of developers are not held accountable for poor code quality — more than a third (37%) of developers are not graded on code quality; and in France, this figure goes up to 45%, compared to 39% for Germany and the UK and 27% for the US.
Java JavaScript future
Cast this year says it has found that 56% of respondents feel the most important languages to master in the next five years are Java and JavaScript, followed by C++ (38%), Python (35%) and SQL (30%).
Also as a comment on the open source sphere, Stack Overflow and GitHub are not the preferred destinations for learning.
At 41%, YouTube is the first go-to place for developers to learn new programming tricks, followed by Google Communities (36%) and Microsoft Virtual Academy (36%).
Turning to their manager for advice is also not an option for 81% of respondents.
Surprisingly low, only 17% of developers go to Stack Overflow or GitHub for help.
"Despite the regularity of IT outages caused by software, our survey findings indicate developers are not being held accountable for application stability," said Dr. Bill Curtis, SVP and chief scientist at Cast Research Labs. "One takeaway for IT managers is clear: elevate the importance of architectural and coding standards, and hold developers accountable for the quality of their code."
A copy of the full report can be downloaded here.
August 20, 2017 7:53 AM
Oracle bought Sun, for various reasons.
Popular commentary on the subject puts the purchase down to Oracle's desire to have a more credible level of what might be called 'operational software' (not to suggest that the Oracle database stack doesn't 'operate' in any sense) running inside its wider wheelhouse.
With Sun, Oracle got the Java programming language and platform along with the Sun Solaris operating system.
Where is the love?
But try as it might, Oracle has (arguably) never won over the fans – that is, the community, which in the case of a vibrantly (and staunchly) open source product, is kind of important.
Oracle dropped the once fine OpenOffice after the developer community were unhappy about the idea of their baby living in Ellison's corporate tower… and so the even finer LibreOffice fork was created.
Now, the same kind of thing is happening with Java EE, the Enterprise Edition of the Java toolset. Although the foundation of Java EE stems from the same open source DNA as any other subset of Java, Java EE gains its EE stripes and status by virtue of its 'locked down' commercially supported nature.
Java, just free it
Explaining that Oracle believes that there is an opportunity to rethink how Java EE is developed in order to make it more agile and responsive to changing industry and technology demands, the firm's David 'my name sounds like database' Delabassee has blogged to confirm future plans.
"We are discussing how we can improve the Java EE development process following the delivery of Java EE 8. We believe that moving Java EE technologies including reference implementations and test compatibility kit to an open source foundation may be the right next step, in order to adopt more agile processes, implement more flexible licensing, and change the governance process. We plan on exploring this possibility with the community, our licensees and several candidate foundations to see if we can move Java EE forward in this direction," wrote Delabassee.
Now is the time to place your bets on where Java EE might go next. The industry is discussing where EE might find its next home and the bets are split between the Linux Foundation or the Apache Foundation or the Eclipse Foundation.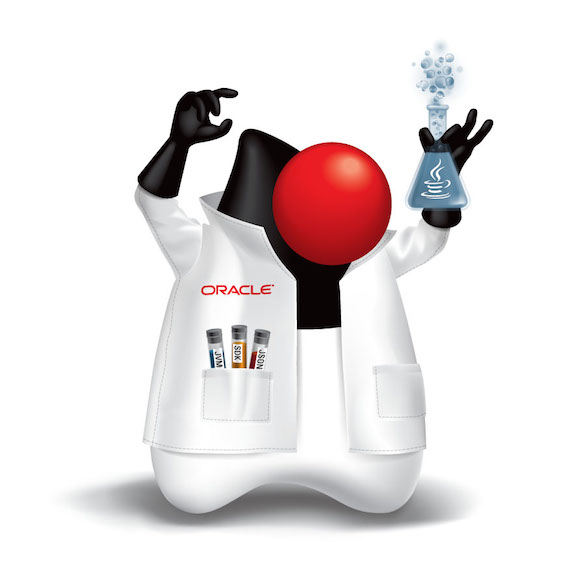 ---
August 18, 2017 8:14 AM
Systems management and security software company Quest Software has announced its Toad Edge product.
This is a commercial database toolset for software application development teams and database administrators (DBAs) to develop and manage open source database environments with the first release supporting MySQL.
IDC analyst Carl Olofson thinks that the open source database market is growing and in some cases it is outpacing the growth of traditional, non-open source environments.
There's a hole for Toad
But, bemoans, Olofson, one limitation that many of these open source technologies have is the lack of a coherent toolset for development, management and in some cases migration of their databases.
"Organisations will need these tools to effectively and holistically develop and maintain their data systems and ensure a seamless migration process. A smart move would be to choose a commercially-available toolset that delivers the necessary end-to-end solutions to help support their investment in these new platforms," said Olofson
Key toady features
Key features of the new Toad Edge toolset include the option to reduce the time and effort required to develop, manage and maintain open source database environments. There are also best in class scheme compare capability functions to allow users to identify and manage differences and initiate changes in real time with fully-customisable, dynamic schema compare.
"Over the last year, we've seen an increase in open-source databases for new application development as well as extensions to legacy applications – both deemed mission-critical," said Greg Davoll, executive director of product management and marketing at Quest. "Toad Edge makes easier for developers and DBAs to ramp-up and transition to MySQL.
Advanced JSON editing makes it simpler to explore, edit and work with complex JSON data. DevOps Process Integration ensures the database development process can keep up with its vital role in overall business operations through support of DevOps tools like the Jenkins Continuous Integration server, thus reducing the time between database and application development and deployment.
There is also OS flexibility here, the product supports both Windows and Mac OS.
---
August 16, 2017 6:35 AM
Android
Android is set for an update and the next version is codenamed "O".
The Google-developed mobile operating system has been in open beta for some time now, reaching alpha stage developer preview status in March of this year 2017.
Final API adjustments are being made and the release date is imminent.
O for Oreo?
Officially this will be Android 8.0 [candy or sweet name] as per normal Android naming conventions based on products such as nougat, honeycomb, KitKat, marshmallow, ice cream sandwich, jelly bean and so on.
We can only reasonably guess that Android 8.0 "O" will be O for Oreo (cookie, obviously). But let's not rule out Oatmeal, Orange soda popsicle etc. for now.
Feature-fest
In terms of important core features, the next version of Android will sport faster boot times, but this is a fairly standard element of all new operating system releases.
Also here we will find 'restricted background activities' which is a control to de-prioritise applications that are running in the background to help power saving.
There will also be more functionality given to users directly from alerts shown in the notifications panel. Users will also be able to get battery life percentage shown in the status bar (rather than just a battery shape icon).
Alerts & notifications
Perhaps more significant in terms of everyday use, applications will now show a notification 'badge' on the corresponding icon to inform users that a particular app wants to share some form of alert, update or notification — Android O will allow users to 'hold' that application and get an immediate on screen clarification of what that alert is.
We could argue that this (above) feature could develop further i.e. It doesn't tell you 'how many' alerts are present inside the app (think about Mail on the iPad or iPhone, it tells you how many mails you have as a number on the top right of the icon)… so this could be finessed further.
Settings has had a refresh and picture-in-picture functionality now comes to the fore in video… you can now take a video call or watch a video of one form or another while also doing something else, like viewing your calendar for example.
There is much more to come… the above preview touches on what may be barely a quarter of the core updates.
Me want cookie.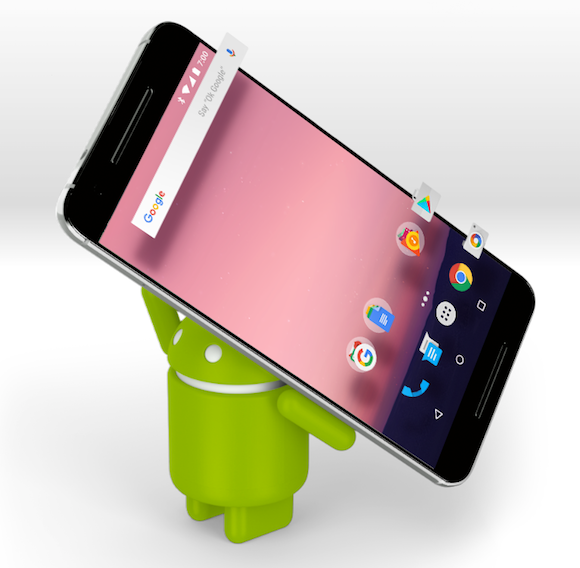 ---
August 14, 2017 10:02 AM
This is contributed post for Computer Weekly Open Source Insider written by Max Gilbert in his capacity as software developer at Preston UK based web design agency Blue Wren – a firm that builds bespoke and hybrid software applications to tackle operational inefficiency.
In this part #2 of two posts, Gilbert looks at Laravel, a free and open source PHP web framework.
Describing itself as the framework for 'web artisans', Laravel has been around since 2011 and today hosts its source code on GitHub under the MIT license.
As a Laravel-advocate, Gilbert has contributed this piece to examine the upcoming Laravel update, discussing some of the most notable upgrades and the practical application and implications of these advancements.
Gilbert writes as follows…
The much-anticipated Laravel update is about to drop… and, by now, I'm assuming you've rubber-necked at some of its new features. Well, this is the second part of our Laravel 5.5 preview, so check out part one here if you missed it, or read on to find out what these changes mean to us users of the Laravel framework.
Migrate:fresh
This is something that all Laravel developers are likely to be acquainted with. The migrate:refresh command allows you to rollback and re-run all of your migrations; a huge help when rebuilding a database during development.
With Laravel 5.5, though, there is a new command… Fresh.
This differs from refresh in that instead of performing the actions in all of the down methods in your migrations, it just drops the database and runs all your migrations from the start. This is set to save developers a great deal of time, removing the need to go into your local instance of Adminer or phpMyAdmin and manually dropping the database.
Front end presets
Since Laravel 5.3, Vue.js and Bootstrap have been shipped as an optional scaffolding; the idea being, the latest tools are at your disposal to get your project off the ground.
Front end frameworks change faster than the weather, which is something that 5.5 considers.
With 5.5 you can now run the artisan pre-set command to switch out Vue for React, just the Bootstrap CSS or even the option to have none. This gives greater freedom and flexibility for developers to choose which front end perks they want (if any at all) in their Laravel projects.
If you want to go framework free, you can run 'php artisan preset none' and, like magic, all front-end frameworks and JavaScript libraries are removed.
Error pages receive a revamp
Errors will now extend from an errors::layout file and will be that little bit slicker in their aesthetics. They will make use of flexbox to nicely centre them vertically.
Why is this a good thing? Well, who doesn't love a bit of glamour with their errors?
PHP 7 now required
Laravel has always been a framework that likes to push things forward, and that isn't about to change any time soon. From 5.5, Laravel now requires PHP 7.0.
With the recent announcement from Tumblr – showing how moving to PHP 7 decreased the CPU load on their servers by 50%, and immediately reduced the latency by half – it's no wonder that Laravel want to encourage using the latest version of PHP. The impact that this should have for Laravel is obvious, presenting it with a great foundation to speedily operate its continually evolving features.
Laravel Package Auto-Discovery
Each Laravel package has something in common… when reading its readme file, you will notice each requires three steps: composer require…, register the provider in app.php, and optionally register the façade.
Laravel 5.5 provides a new way for package developers to register their service providers and aliases in the package composer.json file, removing the need for the other two steps.
So, when installing new packages, the steps will now be easier and more streamlined, as composer require… will be the only action needed.
LTS Release
LTS (Long Term Support) Version 5.1 was Laravel's first ever LTS release, and its two years of bug fixes will come to an end this year.
While this may be classed more as a selling point than a feature, thankfully 5.5 has been confirmed as the next LTS release. As such, this means a further two years of bug fixes and 3 years of security updates, adding even more stability and support to the Laravel platform.
vendor:publish prompts you to pick a provider
In previous versions of Laravel, running the vendor:publish command would publish everything that it found, including views, migrations and even configs.
As of 5.5, running the publish command without any flags will prompt you to pick a provider, or tag, which makes it easier to only publish exactly what you want.
This is a notable improvement as it gives you more granular control when publishing vendor content. And if you want to override this? Simply specify the –all or –provider flag.
Laravel throw_if and throw_unless helpers
…Or, in their shortest form, Exception Helpers. These are helpers that 5.5 brings in to make it easier to throw exceptions. And these two new helpers do exactly what they say on the tin.
The throw_if helper will throw an exception if the first parameter is true. The throw_unless helper will throw an exception if the first parameter is false.
As with other Laravel feature updates, these give more control, specifically over exception handling.
Not only do they give flexibility on the type of exception to throw, but also the message to display with it. Just another example of Laravel's quest to make its platform that bit more optimised.
So in all then, 5.5 continues to support Laravel's drive for continued improvement. It looks set to make dev-life that bit more streamlined with this new user-intuitive update and, as a Laravel developer, it seems poised to optimise the way we work with the platform.
---
August 10, 2017 9:35 AM
If there's one technical expression likely to induce nausea in most industry watchers it is (arguably) digital (or user) experience.
Sometime even written as User eXperience (UX), this term is being used increasingly… so could it actually mean something?
One firm that is fond of introducing itself with this term is Liferay.
It is (arguably) unfortunate that Liferay decides to introduce itself in such wooly terms, because this is good technology. What the company actually makes is a sort of content management and web application framework all in one.
Liferay software is, in other words, a website (or wider 'portal') development platform with a host of built-in features designed to guide web developers towards the common and most suitable architectural shapes and navigation features that on online experience would need.
Hence, yuk, the term digital experience.
Despite the initial UX fluffiness, Liferay is admirably open source and the firm has now introduced a dedicated Liferay Developer Relations team, a new Liferay Community website and a new Liferay Community instant-chat vehicle to make it easier for the open source community to engage.
"The Liferay Community belongs to its members, and will always be exactly as healthy and vibrant as its members make it – that's who it exists for," said Bryan Cheung, CEO, Liferay. "That said, Liferay has the responsibility – and opportunity – to ensure that all community members are empowered to have their needs met and are able to share their ideas efficiently and effectively to achieve ever greater success with their applications. As the communities built around these projects mature, we as a business recognize the importance of transitioning away from directing community efforts and towards facilitating engagement. Doing so places developers at the helm and enables the Community to grow in directions that it self-determines."
Addressing disjointedness
Previously, each of the dozen-plus independently developed Liferay open source projects had its own website, resulting in a disjointed experience for community members.
To address this, Liferay has now introduced a central site at community.liferay.com that is designed to enable each project team to continue evolving its specifically tailored web presence, while also providing a unified experience for the Community as a whole.
Slack powered chat
Until now, community members have had two platforms for communication, with technical questions discussed on the Liferay Forums and extensive technical posts available via community blog posts. Now, to equip developers with a much more instant channel for communication, Liferay has introduced new Slack-powered chat functionality for the Liferay Community.
The platform includes designated channels for each Liferay project and user group, making it simple for members to chat in their own languages and coordinate meetups across the community.
So yes, UX is still a little wooly and fluffy here and there, but it's an integral part of the way we talk about website and web portal development… if only we could get to the guts faster and talk about doing what it says on the tin.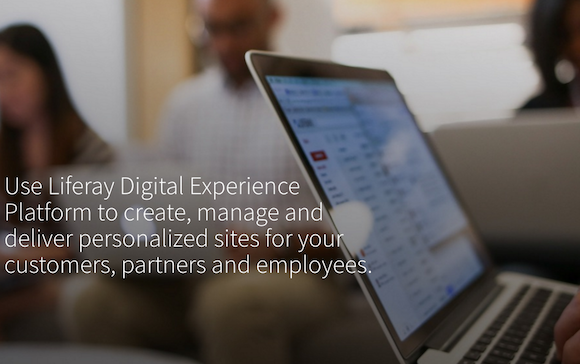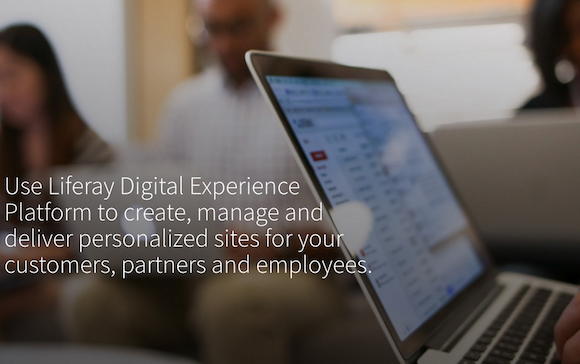 ---
August 8, 2017 10:10 AM
This is contributed post for Computer Weekly Open Source Insider written by Max Gilbert in his capacity as software developer at Preston UK based web design agency Blue Wren – a firm that builds bespoke and hybrid software applications to tackle operational inefficiency.
In this part #1 of two posts, Gilbert looks at Laravel, a free and open source PHP web framework.
Describing itself as the framework for 'web artisans', Laravel has been around since 2011 and today hosts its source code on GitHub under the MIT license.
As a Laravel-advocate, Gilbert has contributed this piece to examine the upcoming Laravel update, discussing some of the most notable upgrades and the practical application and implications of these advancements.
Gilbert writes as follows…
Firstly, let's look at custom validation rule objects. These are custom objects that can be used in controller validation, instead of using the Validator::extend() style custom rules.
It's different to a Closure in that it is tidier, it lives in a separate class and it gives us the ability to do a clean declaration of both the passes and message functions separately; something that can look squashed and harder to read in a Closure.
They are used in Controller validation, so every piece of data that is being added to a system passes through Controllers and are validated on the way in. They will also allow for better code separation and the re-use of validation objects.
By being in a separate object, the same controller could make use of it several times without bulking out the controller, or the same lines of code being repeated. Complex validation logic is separated out, making for thinner, cleaner controllers, whilst maintaining control over data validation, as well as any necessary complexity that the validation requires.
Blade::if() Directives
These are the new, simpler way to do conditional logic in templates. The new if-directives allow for arguments to be passed, which means checks can be even more dynamic than before; previously, you would be required to write more code inside your AppServiceProvider boot method.
They can be applied across the board, for things like hiding links from non-administrators to embedding HotJar tracking codes. They also mean that there is no need to write a directive for both the start and end anymore.
It offers the flexibility of being able to do easy if-else-ends for any number of custom if-checks and allows for convenient abstraction of what would normally be repetitive checks inside templates. This helps hugely with the code's readability.
Die dump (DD) and dump for collections
DD and Dump are two of a Laravel Dev's best friends.
They allow you to dump out the result and kill execution, often essential when debugging. An example of where this could be applied would be if you were mapping over an array of values, reducing them by 10%, before piping them into a reject filter.
The update means that you could dump them out to ensure that the original values are now 10% less than what they were before.
Until 5.5 it has often been tricky to work out the result of Collection after it has been through a few filters.
With 5.5, you will be able to dump or die dump the result, after it's being through a filter, giving you immediate visibility of the result.
This means there will be more visibility of variables, when they have been through a filter, and presents a greater ease of debugging.
The return of Whoops
Whoops is a PHP error handler framework that came with earlier versions of Laravel (circa 4.2). It got removed around version 5, but the team at Laravel have announced that it will be making a return in 5.5.
This news is great for developers as Whoops is almost omnipotent.
No matter where you make your error, Whoops will catch it upon execution and serve a big, bold error to the screen. Whoops gives better, more verbose errors and even points you to the code that has caused it. It also has nice styling and is currently stand alone, so doesn't require any other library to work.
Email themes
Laravel ships with a range of pre-defined components – like headers, footers, buttons and tables – which are handy for dropping into email templates. In 5.4, emails can be sent with a default theme which can be overridden by generating your own theme and placing it in the correct folder path. Laravel 5.5, on the other hand, has made this much more flexible by allowing you to define a theme property on any mailable class, and the respective style sheet will be used for that email.
For example, if you wanted one set of branding for customers and another for emails that go to administrators, 5.5 would facilitate this. It gives greater flexibility on email styling, and allows you to have one theme for each mailable class, if you were that way inclined.
Laravel 5.5 also offers some huge advantages when it comes to testing email templates. Previously, this has been a bit of a headache and required the use of costly services, like Litmus, for testing how emails will render for different clients. In 5.5, you can now render email templates directly from a route, making debugging of email templates much quicker and easier than ever before.
Speed and ease of use seem central to Laravel 5.5's features, but above is just half the story. We continue to delve into the imminent release in our follow up article (LINKED HERE), discussing each of the remaining and notable features, considering the advantages and their application.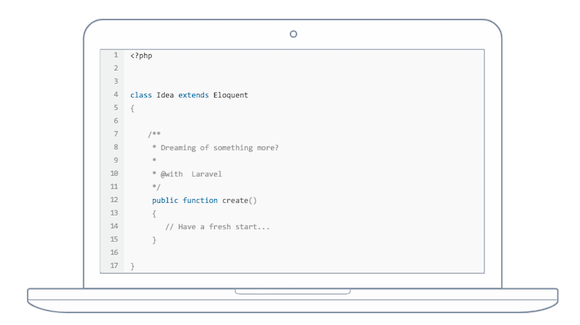 ---
August 8, 2017 9:36 AM
The Cloud Native Computing Foundation (CNCF) has established a mission which centres around what it calls 'sustaining and integrating' open source technologies to orchestrate containers as part of a microservices architecture.
The organisation has now announced the public availability of the CNCF Community Infrastructure Lab.
Packet philanthropy
This on-demand infrastructure resource is contributed and managed by New York City-based Packet, a bare metal cloud for developers.
The lab itself is located in multiple locations across the globe; including New York City, Silicon Valley, Amsterdam and Tokyo.
Cloud native computing is a paradigm based upon relying on an open source software stack to enable identical infrastructure on public, private and hybrid clouds.
The Community Infrastructure Lab that Packet is enabling provides provisioning of bare metal infrastructure in minutes.
The Lab supports multiple hardware architectures and advanced network features, including allowing networking tests across a diversity of locations and latencies.
"Packet is thrilled to help accelerate innovation in the cloud native community with our donation of $25,000 per month of resources from our on-demand platform. CNCF is able to offer this computing resource to the community for free," said Zachary Smith, CEO at Packet. "Cloud native is spreading to all areas of technology; including virtual reality, self-driving cars, embedded devices, and IoT – all of which are dependent on the network. Providing developers free access to test advanced networking will help further innovation."
Testing options
Access to the on-demand infrastructure from Packet allows developers extended testing or the ability to build out continuously integrated infrastructure with the automation and consistency of big public clouds without needing to use virtualisation.
"Packet has already been donating its on-demand infrastructure to support kernel.org, so it is great to see the company expand its Linux Foundation support to CNCF and the cloud native community," said Dan Kohn, executive director of the Cloud Native Computing Foundation. "Several of our members, projects and groups, including CoreDNS, Prometheus and the Continuous Integration working group, are already making great use of the infrastructure. If you are developing cloud native open source software and want to ensure that it functions at scale, please apply to run it on the CNCF Community Infrastructure Lab."
Based on their testing needs, developers can choose from five server configurations offering different sizes, platform features and architectures (e.g. x86 and ARMv8).
Each bare metal configuration is API driven, cloud native friendly and takes less than 10 minutes to deploy.
Packet does not impose multi-tenancy, virtualisation or an overlay network by default – enabling users to bring the tooling of their choice.
---
July 27, 2017 10:19 AM
Open source languages company ActiveState has hit beta on its commercially supported Ruby distribution.
Ruby is an open source interpreted object-oriented programming language designed to be simple, complete, extensible and portable… although the language is developed mostly on Linux, Ruby works across most platforms including Mac and Windows.
Ruby gems
Based on Ruby version 2.3.4, ActiveRuby includes over 40 of the most popular 'gems' and frameworks, including Rails and Sinatra.
Ruby gems are programs and libraries that have been encapsulated in a self-contained format called a 'gem'.
There is also what has been called a route to 'seamless installation' and management of Ruby on Windows with reduced configuration time.
"Ruby has been a popular language used on public clouds, but now with ActiveRuby's ease of installation and gem management, ActiveState is making it easy for enterprise developers to adopt Ruby internally to host web applications behind the firewall," said the firm, in a press statement.
Magical wizards eye Ruby automation
Magical analyst house Gartner thinks that Ruby is a strong and up-and-coming language. The Gartner quadrangle wizards say that Ruby is playing a key role in the 'innovation market' with many open-source projects pushing new ways to automate various development tasks.
"ActiveRuby gives developers [a] commercial-grade distribution. Through pre-beta feedback we've focused on easing the gem management and Windows installation pains and inclusion of the best non-GPL license gems," Jeff Rouse, Director of Product Management, ActiveState.
Gems precompiled in ActiveRuby include all the major libraries for database connectors including MongoDB, Cassandra, PostgreSQL, Redis and MySQL; testing with Cucumber and simplecov for code coverage; and cloud deployment and integrations with AWS.
ActiveRuby Beta is currently available for Windows and will be available for Linux and MacOS later in 2017. Developers can download the beta and submit feedback here.
---
July 26, 2017 3:24 PM
Application Programming Interfaces (APIs) have been widely embraced as a key means of engineering the mechanics of the new interconnected service-based cloud-centric components-rich software application development landscape.
What is an API?
As defined here previously, "APIs establish a vital communications bond between different software program elements and data streams. APIs define the route for a programmer to code a program (or program component) that will be capable of requesting services from an operating system (OS) or other application."
So what's new in API land?
The Open API Initiative (OAI), a Linux Foundation project created to advance API technology and its interoperability, has announced the 3.0.0 release of the OpenAPI Specification.
The OpenAPI Specification (OAS) v3 release comes after nearly two years of collaboration among API developers across multiple industries.
Who uses APIs?
We need to know which industries has the OAI focused on, right?
Because surely knowing this would give us some hint as to which types of application scenarios are experiencing the most connectivity needs in the new API… and these industries are:
Payments and banking,
Cloud computing,
Internet of Things,
Vendors building specific API solutions.
The OAI has sought to provide a common way to unify how an industry defines and describes APIs. The OpenAPI Specification defines the interfaces for RESTful APIs, describing resources and operations in a format that is easily discoverable and understandable by both machines and humans.
"The release of this third-generation format is a significant milestone for our community," said Ole Lensmar, CTO, SmartBear Software and chair of the OAI Board. "The updates made are entirely user and usage driven and that plays a huge role in the success of the specification. One of the most powerful about this release is its ability to drive the full API lifecycle."
Major improvements in the new version 3 release include support for describing callbacks, links to express relationships between operations, webhooks, enhanced examples, improved parameter descriptions and better multipart document handling.
Linux Foundation executive director Jim Zemlin claims that the OAI specification has now reached critical mass with nearly 4X growth in member companies over the past 18 months alone and increasing interest from governments, the healthcare and fintech sectors.
According to ProgrammableWeb, nearly 18,000 public APIs have been published since 2005, up nearly 1,000 in the past quarter of 2017 alone. 
Current members of the OAI include: 42Crunch, Adobe Systems, Inc., API Evangelist, Atlassian, CA Incorporated, Capital One, Cloud Elements, Finxact, LLC, Google, Inc., Hart Inc., IBM, Intento, Inc, ISA Research Group, Mashape Inc., Microsoft Corporation, MuleSoft, Oracle Apiary, Red Hat, RepreZen, Restlet, Inc., Salesforce, Samsung ARTIK Cloud, SmartBear Software, Software AG, StopLight and Tyk.

---