---
June 28, 2016 11:12 AM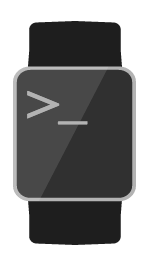 AsteroidOS is a new open source operating system specifically designed to serve software application development on smartwatches. The project is gaining traction and has been reported to now be looking for developer and community contribution engagement.
AsteroidOS is built with Qt 5.5 & QML
Programmers interested in AsteroidOS can port the operating system to new smartwatches. There is also the option to create an Asteroid app by using an SDK generated by OpenEmbedded, a build framework for embedded Linux.
Its makers say that AsteroidOS has been created from the ground-up with modularity and freedom in mind.
According to the community behind the software, "If you want to help AsteroidOS, you should start by joining #asteroid on Freenode where you'll be able to discuss with other members of the community. If you're not a developer, you can help by translating AsteroidOS, designing UI/UX, testing reporting bugs, etc."
AsteroidOS needs developers to create end-user applications using the Qt5 framework. Checking the beginner tutorial is a good way to start. Then you can take a look at the TODO List to find interesting apps you could create.
AsteroidOS uses OpenEmbedded as its build system. That's why it needs people to maintain the meta-asteroid layer, the OpenEmbedded layer that provides the basis of AsteroidOS.
Extending the Asteroid's hardware support by creating a BSP for smartwatches that aren't already supported is also a great way to help.
June 26, 2016 10:39 AM
Retro gaming in the open source vein could be on the upswing this season. Creoqode is the London-based technology design company behind 2048, the DIY  game console with retro-style video games and visuals that is also supposed to help users  learn coding.
Behind the name… the 2048 is so named because of the 2048 LED bulb matrix that forms the devices screen.
Kickstarter campaign
Currently at kickstarter campaign status on a £20,000 goal, users can preorder a unit with a pledge of £99 to wait for an estimated shipping time of December 2016.
The system itself has been described as DIY and so ships with a set of tutorials to help the user learn to develop games. The 2048 works with both PC and Mac systems.
Budding developers can control the brightness and range of colours across the 64 x 32 resolution screen.
Atmega 2560 R3 chip processor
Creoqode development board uses an Atmega 2560 R3 chip as the processor. The pins of the development board are specifically designed for 2048 to create a plug-and-play platform.
According to an official source, "2048 is a great chance to learn about hardware. Creoqode allows users to understand the working principles of a game console's components and encourages them to find new ways to customise their 2048 by adding new sensors and gadgets. Extensive knowledge about electronic devices will be gained in an enjoyable way. 2048 is ideal for users who are eager to create their own custom game console."
Soon after the launch of 2048, a platform called "Qode Share" will go live for the Creoqode community, whereby users can share the codes and video games they have created.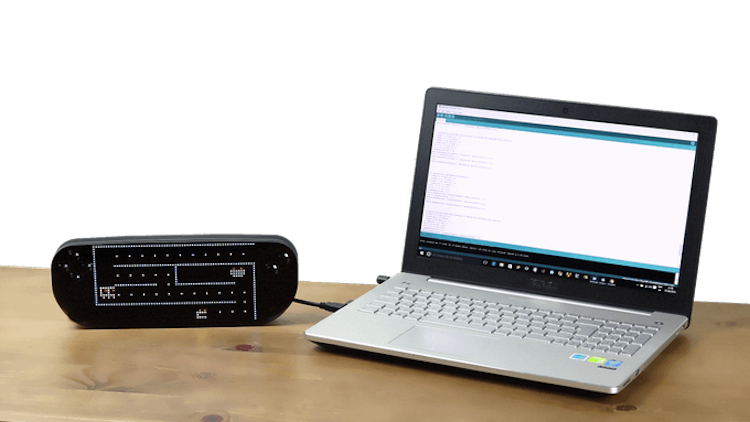 ---
June 23, 2016 10:07 AM
Question: which multi-national enterprise software vendor HAS NOT acquired an API management specialist in one form or other over the last 18 months? Answer: umm, well, not many. As is the way then, Red Hat has announced plans to skewer 3scale.
Kebabish… API-ish
Let's not forget, Red Hat acquired FeedHenry almost two years ago and got some API-ish back-end capabilities at the time. This acquisition runs somewhat in line with the mobile app development and backend integration technologies brought forward by FeedHenry.
The firm wants to now align what it gets from 3scale with its existing portfolio, including Red Hat JBoss middleware, Red Hat OpenShift and Red Hat Mobile Application Platform.
It's all about the enablement of the API economy, isn't it? Actually, it's all about the the enablement of the API economy, with simplified cloud integration and microservices-based architectures, if you must ask.
3scale enables developers to create and publish APIs with tools such as Red Hat JBoss Fuse and then (theoretically) it allows them to manage and drive adoption of those APIs once they have been published.
Senior Veep for app platforms at Red Hat Craig Muzilla insists that in an era of digital transformation, Agile development practices and hybrid technology footprints, the API economy has become the norm.
"Forrester has estimated that 40 percent of U.S. companies will have API management solutions in 2020, Managed APIs are becoming strategic in the enterprise because they enable organisations to rapidly deliver new services that are easy to consume yet secure, scalable, and reliable, as well as enabling services (as APIs) to be monetised as products," said the company, in a press statement.
HelluvaGood Hilwa
Everybody's favourite app-centric IDC analyst Al Hilwa is impressed. He points out that at 38%, the company is generally growing much faster than its peer-group around the platform and development tools software.
"This is the growth part of its business and appears to be where it is making its investments going forward, such as with the 3Scale acquisition. The strength behind Red Hat's growth compared to its peers, especially in the software developer side, is largely a function of its focus on open source. Additionally Red Hat is also benefiting from the synergies of both sides of its portfolio across infrastructure and developer platform. Its acquisition of Ansible and its work on containers is likely another driver allowing it to capitalise on DevOps adoption in IT."
Most recently, 3scale introduced a containerised version of their API Gateway for Red Hat OpenShift, enabling users to easily and consistently create applications with microservices distributed across diverse, hybrid environments.
---
June 22, 2016 9:53 AM
LinuxCon and ContainerCon North America this August (in Toronto, Canada) will include its first-ever Kids Day aimed at school-aged children interested in learning more about computer programming.
The idea is (as you might imagine) to inspire the next-generation of technologists and community members who will build, support and manage open source projects for decades to come.
How long can kids concentrate for?
In partnership with MakerKids and Kids on Computers, Kids Day will features a day-long workshop will teach coding for Linux, open source and Arduino and will provide students with a head start on the pathway to the most lucrative job in IT.
"LinuxCon and ContainerCon are recognised for being the place where open source innovators and leaders collaborate to advance today's most promising technologies, making it a great forum for children to be inspired about what's next in this space," said The Linux Foundation Executive director Jim Zemlin.
Casino & cigars, NOT for the kids
LinuxCon + ContainerCon will also feature a 25th anniversary black tie Casino Royale Gala. Attendees are encouraged to break out their formal wear and participate in casino games and enjoy dinner and live entertainment, as well as other activities such as an onsite photo booth, ice wine tasting, cigar bar and Poker 101 tutorial.
Sessions this year include 'Orchestrating Containers in Production at Scale with Docker Swarm' by Jerome Petazzoni — senior engineer and tinkerer extraordinaire at Docker. He will lead a hands-on tutorial providing insight into advanced Docker concepts, strategies for deploying and scaling applications using Docker Swarm and other open source tools of the Docker ecosystem.
There is also a Women in Open Source Networking Lunch: All LinuxCon + ContainerCon attendees who identify as women are invited to lunch for the opportunity to connect with other women in technology and build a stronger network.
---
June 21, 2016 12:13 PM
Ansible
,
Red Hat
Red Hat bought IT automation-centric configuration management DevOps-friendly firm Ansible, okay… so we know that part. Retaining the Ansible brand and names as it does, this month sees Red Hat launch Ansible Container, but what is it?
Offered as a technology preview at this stage, Ansible Container works to create Docker-formatted Linux containers within Ansible Playbooks. These so-called playbooks are Ansible's configuration, deployment and orchestration language. They can describe a policy that a developer wants a remote system to enforce, or a set of steps in a general IT process.
Playbooks are designed to be human-readable and are developed in a basic text language.
Fragmented container tooling
According to Greg DeKoenigsberg in his capacity as director for the Ansible community, while standardisation is emerging for container formats in the form of the Open Container Initiative, Red Hat warns that the tooling space is still fragmented, with developers often forced to work outside of the enterprise workstream to create and deploy containerised applications.
Ansible Container changes this dynamic (so claims Red Hat), by bringing Linux container development into the existing workstream through the easy-to-consume Ansible Playbook, adding cloud-native application development side-by-side with traditional application building.
Alongside Ansible Container, the Ansible project has also launched new Kubernetes modules, which allow for the production of Kubernetes templates directly from an Ansible playbook. Combining the two new offerings, IT teams can now build Linux containers directly from a playbook and deploy to a Kubernetes-based container application platform, like Red Hat OpenShift, in a more streamlined and efficient manner.
"Ansible enables developers and IT operators to more easily and quickly deploy IT applications and environments, empowering them to remove barriers between IT teams by automating routine activities such as network configuration, cloud deployments, and creation of development environments," said DeKoenigsberg.
Playing with Ansible Playbooks
Red Hat concludes by saying that with the capabilities of Ansible Container, users will be able to automate their existing infrastructure and networks with Ansible playbooks, while using additional playbooks to containerise their applications and deploy them on a container application platform.
This action (in theory) allows for continuity of operations by preserving existing IT investments and critical applications/systems without sacrificing innovation in the form of cloud-native applications and container orchestration at scale.
---
June 20, 2016 10:07 AM
Pentaho has tabled a set of Docker open source utilities intended to help simplify big data analytics. Emanating from its Pentaho Labs division, this containerised open source platform is available through the Pentaho Server. So what is actually happening here?
Cloud complexity loves automated & scriptable
As the complexity of application deployments (many via cloud, many being big data analytics focused) increase, developers must work rapidly to add new software components.
We could almost say that the 'software footprint' of the application itself has to spread and so imbibe, consume, configure, integrate, absorb and reflect all the new componentry it is being fed — and what this means is that many developers are shifting away from traditional installation methods for more automated and scriptable approaches.
In software application architecture terms, what Pentaho wants to help achieve is the power of analytics within application containers.
"The open source foundation of Pentaho allows quick innovation with emerging technologies, so that we may remain autonomous and provide flexibility to developers when it comes to adapting Pentaho solutions into their development and test environments," said Ken Wood, vice president of Pentaho Labs, Pentaho, a Hitachi Group Company. " Developers can leverage a scalable testing and development environment to push boundaries in the areas such as IoT, machine learning and predictive analytics."
Matt Aslett, research director for data platforms and analytics at 451 Research explains that while Docker containers by themselves are not designed to be persistent, the interest in containerisation is such that we are already seeing enterprises investigating the potential to run data-intensive workloads in container environments.
"Containers are perfect for enterprise applications that require flexibility and portability. As organizations continue to expand on their development and deployment environments, vendors that are quick to adapt and support data-intensive workloads on containers will get a head start on the competition," concludes 451 Research's Aslett.
Pentaho's Docker utilities are currently available on GitHub.
---
June 15, 2016 8:10 AM
Chef takes its automation for DevOps message onward this month with the launch of Habitat (Ed – no, not the homeware store), an open source project for 'full application automation', but what does that mean?
Full application automation in this sense is all about giving software applications the intelligence to self-organise and self-configure in an environment where they are independent of supporting infrastructure.
Decoupling application logic, by design
It's a decoupling message we hear time and time again from open source mavericks like Chef to the big vendor strategies coming out of Microsoft i.e. let's make the application logic transferrable across infrastructure environments… and ultimately across devices.
"We must free the application from its dependency on infrastructure to truly achieve the promise of DevOps. There is so much open source software to be written in the world and we're very excited to release Habitat into the wild. We believe application-centric automation can give modern development teams what they really want — to build new apps, not muck around in the plumbing," said Adam Jacob, co-founder and CTO, Chef.
Staying in quote-land, Joe Pynadath, GM/VP of EMEA is on the record saying things like 'absolutely transformative, paradigm shift' and 'significant moment' and 'we're a DevOps leader' — so let's spare ourselves too much of that.
The DevOps complexity crisis
Back in the gutsy weeds where we belong, Chef explains that the rationale for this product release comes from the fact that while we continue to see organisations succeed with DevOps, the complexity crisis that exists from an ongoing application management perspective continues to be a challenge.
Whether greenfield or legacy, any application that is deployed using a Habitat package has the intelligence to be aware of and react to its environment. Habitat is said to provide a well-defined interface that simplifies common tasks such as monitoring, safe deployment of new features and the creation of peer relationships that are required for production systems.
Runtime, delpoy-time, anytime
From a developer's perspective, by wrapping applications in Habitat packages, application teams don't have to worry about a particular runtime until they're ready to deploy.
When applications are wrapped in a lightweight habitat', the runtime environment, whether it is a container, bare metal, or PaaS, is no longer the focus and does not constrain the application.
Because Habitat flexibly handles the management of the application, teams are no longer responsible for creating their own management solutions over and over again.
As Tim Anderson notes on The Register, Habitat itself is written mostly in Rust, a systems programming language created by Mozilla.
The Habitat ecosystem also provides a build service that takes a Habitat build plan, creates the Habitat package and publishes it to a depot.
---
June 14, 2016 8:13 AM
Canonical is the company behind Ubuntu, the Debian-based Linux distribution that many of us know as 'probably' (arguably, not necessarily if you're a purist) the best Linux operating system for a personal PC.
At a higher level, Canonical would also like to be known as the company that provides Ubuntu as an operating system for container, cloud, scale-out and hyperscale computing.
Is this a big claim? Well perhaps, but the statement here is that 65% of large-scale OpenStack deployments are on Ubuntu, using both KVM and the pure-container LXD hypervisor.
So what's new with Canonical?
The firm has this month announced multiple signatories to its Juju Charm Partner Programme (CPP), adding storage and networking solutions to the catalogue of public Juju charms.
NOTE: Juju is an open source application and service-modeling tool to help configure, deploy, integrate and manage applications in cloud environments with hundreds of pre-configured services — Juju Charms are sets of scripts that simplify the deployment and management tasks of specific services.
They can be written in any language and are regularly reviewed and updated, new additions in the Juju Charm Partner Programme (CPP) include Nuage Networks from Nokia, CloudBase, Midokura and Quobyte.
Canonical asserts that we are seeing the emergence of so-called 'big software' i.e. complex topologies of software components that must be managed at scale in dynamic environments and that this reality has raised the importance of operations in a hybrid cloud world.
Integration and operations now consume a significant share of IT budgets.
"Big software [as a notion] is a phase-change in operations caused by rising scale and complexity," said Mark Shuttleworth, founder, Canonical. "Model-driven operations with Juju use shared, open source operations code for common components, so companies can focus precious resources on creating software that is unique to their business."
Canonical charms are reused by ops teams as standardised operations code that evolves along with the software itself.
"Eliminating the friction of software evaluation, integration, operations and support is a great outcome for both buyers and sellers of software" said Stefan Johansson, global software alliances director, Canonical.
Charms are cross-platform, enabling the integration of workloads running natively on both Windows and Linux, on both cloud and physical infrastructure.
The Charm Partner Program lead at Canonical Milan Vaclavik says that whether IT ops teams are interested in container orchestration or machine learning, the Juju charm store includes open source and proprietary solutions that simplify operations for those classes of big software.
---
June 13, 2016 5:43 AM
JavaScript is a brittle programming language and one typo can bring down a server says Roger Poon, founder of London-based Onux Corp.
JavaScript focus: Microsoft, Facebook & Google
It's true… type checking JavaScript is, in fact, currently one of the most important areas of computer science right now. It is an issue being worked on by Microsoft, Facebook and Google just to highlight how difficult and important it is.
There are six types in JavaScript: Object, Number, String, Boolean, Null and Undefined.
The problem is with achieving 100% correctness in a world where 99% correctness is not good.
Onux has released JS++ as a 'type-safe' version of JavaScript. Poon says that the inspiration for the technology came from the fact that it's very difficult to analyse JavaScript without actually executing code… and the code can execute differently across web browsers and platforms.
The JS++ type system is optional & sound
This notion of 'sound' means that if a developer chooses to declare types, the types are guaranteed to always be correct — at compile time and runtime. This gives developers confidence that one small change won't break the application and they can incrementally improve the quality of their code.
JS++'s (currently patent-pending) solution involves 'unifying' all JavaScript types into a single type known as the 'unified external type'. As stated, types in JavaScript are difficult to get correctly at compile time. From 'host objects' providing implementation-defined types (as legally permitted by ECMAScript, JavaScript's official language standard) to buggy and inconsistent web browser implementations, there are hundreds of problems that have made simply adding types to JavaScript a difficult challenge.
"Unlike other efforts that pollute their type systems with JavaScript's types, JS++ effectively isolates JavaScript," Poon says.
Once JavaScript is isolated, JS++ will perform automatic safeguarding and conversions between JS++ types and JavaScript types.
"It's 'santizing' the data so the types will always remain correct. Conversions are a very 'lightweight' mechanism because they only need to happen on variable declarations, assignments, and function calls. Thus, we get type safety without sacrificing the ability to build performance-sensitive applications," he adds.
Most programming languages share the same primitive data types such as Booleans, strings, and various number types. Conversions in these cases are straightforward, but JS++ takes it further. In object-oriented programming, developers can often construct classes that can expand the types for a program to thousands of types.
How can data with unpredictable formats and structures be converted?
In this case, JS++ enables developers to define custom conversion rules.
Poon clarifies, "It's easy to figure out how to convert Booleans and strings. We wanted JS++ to be easy and seamless so we provide built-in conversions for these primitive data types. However, with constructed types, the implementation for one StringArray class might be different from another, so we let the user specify exactly how she wants the data safeguarded and converted from JS++ to JavaScript and vise versa."
JS++ has been released in open beta and is free to download.
---
June 8, 2016 9:01 AM
Not just software application development apps, not just Rapid Application Development (RAD) apps… but rapid delivery of so-called 'smart apps'. This is the set piece being played out by Mendix.
IoT, big data and machine learning
The firm offers an open platform ecosystem of tools in Mendix 7 with drag-and-drop connectors to IoT, big data and machine learning platforms and services.
Additional highlights include a web modeler that opens up the platform to a wider audience, a connector kit enabling easy integration and automated testing and performance monitoring capabilities to manage digital innovation at scale.
According to Mendix, without writing any code, developers can use these component services to make connected things and insights actionable, delivering new experiences for customers, partners and employees.
Marketing people like to insert the term "seamlessly leverage" in the above paragraph, but we figured you'd like to keep hold of your breakfast, lunch, dinner (delete as appropriate).
Mendix 7 enables out-of-the box connectivity to:
AWS IoT – a managed cloud platform that lets connected devices easily and securely interact with cloud applications and other devices
AWS Machine Learning – a service that guides users through the process of creating machine learning models without having to learn complex ML algorithms and technology
IBM Watson: AlchemyVision – an API that can analyze an image and return the objects, people and text found within the image. Concept Insights – a set of services for performing content recommendation and exploration. Text to Speech – a REST API to synthesise speech audio from an input of plain text. Visual Recognition – a service allowing users to understand the contents of an image or video frame. Dialog – a service enabling developers to automate branching conversations between a user and an application
LoRaWAN – Low Power Wide Area Network with features to support low-cost, mobile, secure bi-directional communication for IoT, M2M and industrial applications
MQTT – a lightweight messaging protocol for small sensors and mobile devices, optimised for high-latency or unreliable networks
Also in the mix here is the Mendix Application Test Suite — the firm says that while testing & QA is an essential discipline in all software development projects, functional and regression testing can be challenging for apps that go through iterative cycles of development and go-live.
Developed in partnership with Mansystems, the Mendix Application Test Suite is a full-blown test suite for embedding functional testing in your application lifecycle.
What actually is a smart application?
Mendix provides these three elemental factors…
Intelligent – They make recommendations and guide users to take the next best action
Proactive – They predict what's likely to happen and trigger workflows telling users what to do when
Contextual – They're personalised, aware of users' location and embedded in their processes
---