---
June 25, 2010 11:56 AM
innovation
,
Intellectual property
,
legalese
,
Open source
,
Software development
Any software programmer or IT specialist who has tried to get their head around the legalese that proliferates throughout the books and white papers available on Intellectual Property (IP), will know that it's a headache from chapter one onwards.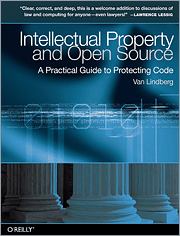 For those left gasping for plain English and a less tortuous approach, a new book from O'Reilly Media entitled Intellectual Property and Open Source could provide sustenance.
Written by an Intellectual Property lawyer who has also served time as a computer programmer, this volume claims to present practical advice about situations you may encounter when working on open source projects and pursuing entrepreneurial new business ideas.
This book attempts to provide answers to questions such as how should you handle copyright, licensing and other issues when accepting a software code patches from another developer? It also examines how you can best pursue your own ideas while working for someone else and how can you 'reverse engineer' a product without getting into legal hot water.
June 24, 2010 11:33 AM
browser
,
Cross Platform
,
Data centres
,
Opera
,
PUE
Following the unveiling of its Icelandic data centre, Opera Software is aiming to slash power consumption and provide a more environmentally friendly IT backbone to support its web browser business. With what the company claims to be 120 million active users, its power hungry server parks have been growing rapidly in recent years.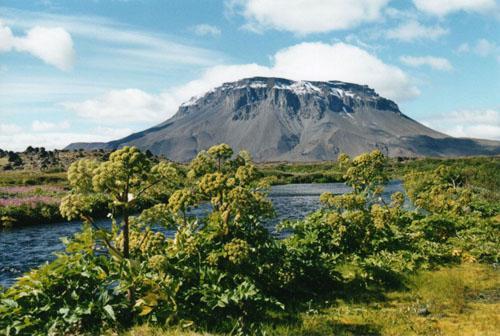 Data centres hosted in cold climates can of course benefit from free air cooling of the server racks' heat dissipation units and therefore achieve better Power Usage Effectiveness or PUE as it is widely known.
The company's Opera browser is available for a wide range of platforms including Windows, Linux, Mac OS X, Solaris and Windows Mobile. The Opera Mini mobile browser is also available and has been enjoying widespread uptake.
While debate has persisted for some years now over whether Opera will make its product open source, currently the browser remains closed. Given the company's competing position against Firefox, some sources suggest that this is the next logical move for the company as Opera lacks the open source 'extensions' found with Firefox.
Despite this, Opera insists that its browser is still highly customisable by virtue of its expanded 'preferences' options and via manipulation of the plain-text configuration files for the more technically minded.
In addition to the new Icelandic operation Opera also runs data centres at its Norway headquarters as well as in Poland, Korea, China and the United States. With Iceland's new servers up and running Opera Software expects to increase performance by one third, while slashing power consumption by more than 35 percent.
---
June 23, 2010 12:23 PM
Android
,
Google
,
Linux
,
Mobile
,
Security
,
streaming
As we know, what Google really wants for Christmas is to have all the same toys as Microsoft and Apple. So what better treat could the company find in its stocking than news of the Wall Street Journal detailing its new music store?
Sources (unnamed ones) suggest that this new Internet music store will feature options to both stream or download tracks. But why would users want to use an offering from Google of this kind when there's already iTunes and Windows Media Player – not to mention Adobe Media Player and Spotify of course?
The answer lies in search. If Google presents users with additional search functionality tied to the music content they are enjoying then it's just an extra service right?
Well not quite, driving search is of course what Google is all about and it is in the company's best interests to fuel more search clicks. Google did work that out before they thought of this.
There are subsequent plans to provide integration with Google's Android mobile device operating system for the new music store by 2011. Built around a modified version of the Linux kernel (the operating system's core), this integration to mobile – if it happens – may raise more security questions than Google may be happy about.
The reason for these concerns may come to light if a new Android market threat report from security company SMobile Systems proves to hold water. According to the report, somewhere around 20 percent of the present 48,000 Android applications in existence leave doorways open for malicious content and/or third-party application access to sensitive or private information.
One hopes that Google will address the wider issue of security if current concerns prove to be real (this is not the place for a detailed analysis) and that these difficulties are not carried through to the music store when it arrives.
---
June 22, 2010 1:12 PM
Enterprise Linux
,
JBoss
,
Red Hat
,
Virtualisation
The US city of Boston sees Enterprise Linux vendor Red Hat host its annual Red Hat Summit and JBoss World event this week from 22 to 25 June. No news has emerged from the event yet, so what is likely to be proffered forth to attendees and those of us watching from afar?
The best guess is that the event will headline with news centred on Red Hat Enterprise Virtualisation and the much-anticipated Red Hat Enterprise Linux 6.
The company's virtualisation technologies span both servers and desktops. While server virtualisation is concerned with sharing storage and processing workload across servers, virtualised desktop technology allows IT departments to reduce the dependency between the desktop operating system and the underlying hardware.
The open source JBoss Application Server, which in itself exists as a brand and a division within Red Hat, is also likely to get special attention this year. The proximity of JBoss technology to cloud-based application delivery will surely serve as a platform for Red Hat to try to assert its position in this field.
---
June 21, 2010 10:00 AM
Microsoft
,
Open source
,
Programming Languages
It's easy to forget that Microsoft is a software company. Given our near ubiquitous exposure to the Windows operating system (OS), many people don't think of an OS as software in quite the same way as an application – or "app" as it is increasingly becoming known. You might even think that the ever popular Xbox games console compounds this impression as it is, after all, hardware.
But from a purist's or a developer's perspective, of course Microsoft is a software company. The company's .Net Framework is a library of coded modules that software developers can use to automatically solve common or often repeated programming processes.
But although the .Net Framework supports multiple programming languages, it is essentially intended for applications created for the Windows platform – and this keeps things relatively closed and proprietary in nature.
So what does Microsoft think of open source?
The company's official statement is as follows, "We are actively participating in open source and share the common industry view that software users will continue to see a mixed IT environment of open source and proprietary products for years to come. We also understand that open source software alternatives can represent healthy competition and an opportunity to complement or enhance Microsoft technologies and products."
But then they would say that wouldn't they? So should we take Microsoft's words at face value or should we question the legitimacy of the organisation's statement?
The truth is that we probably don't have to. What Microsoft knows is that the trend across the industry is toward a mixed-source world in which the bottom line for any technology, development and distribution approach, or business model is going to be based on best practice, best value and best profit margins.
Going forward, we can be sure that there will be Microsoft, there will be open source, there will be Apple and there will be something else that we are calling the next big thing in roughly five years time. OK it could be ten years, but new platforms will surface and you can be sure of that.
Is thing a good thing? Yes it is – so let's continue to keep our world multicultural and our technology multifarious and multi-faceted. Or as the French would say, Vive La Différence.
---
June 18, 2010 9:59 AM
Cloud Computing
,
exhibition
,
Open source
The technology industry seems to love a conference and an exhibition doesn't it? Symposia of all kind litter our calendars and we're usually spoilt for choice. Next week's show (which I almost attended but will track from the comfort of my office) is the 6th International Cloud Expo being held at the Prague Hilton in the Czech Republic on June 21-22, 2010.
Registration details are shown here and there's also a CloudCamp "unconference" which is supposed to be participant-driven gathering centered on emerging open source and cloud computing-based technologies.
According to Wikipedia, an "unconference" tries to avoid one or more aspects of a conventional conference, such as high fees and sponsored presentations.
"Supporting an unconference within Cloud Expo Europe 2010 is intended as a value-add service to all attendees who may wish to take advantage of it. All of us involved with producing the international Cloud Expo series are in favor of advancing the current state of cloud computing and related technologies in as many different ways as possible," said Jeremy Geelan, Cloud Expo Europe conference chair.
---
June 17, 2010 6:37 PM
Applications
,
Code
,
Open source
,
Security
Software-as-a-Service (SaaS) security vendor Veracode has conducted a real world survey, sampling billions of lines of code across various types of applications (including open source) and has flagged up some substantial differences between the security levels of open source software and proprietary
The report which is available here – based on aggregated dated from real world applications – appears to suggest that open source software not inherently less secure than commercial software. No single software supplier excelled at delivering secure software upon first submission to Veracode's SaaS based application scanning platform.
For example, using the CWE/SANS Top 25 as the benchmark, 61% of open source projects were not acceptable on first submission compared to 62% of commercial software. Veracode also found that the percentage of Very High Severity vulnerabilities for open source was 21%, compared to 20% for commercial – suggesting a degree of comparability.
On a positive note, open source project teams remediated security vulnerabilities faster than all other users of Veracode's application risk management services platform. The company says that, "This is not surprising given the numerous political and organisational complexities of enterprise development efforts and the formal, customer-centric release plans of commercial software vendors."
---
June 16, 2010 1:11 PM
SourceForge
,
tax
,
VAT
With next Tuesday's budget just around the corner and my latest VAT return having just landed on my doormat, my thoughts turn (as a software journalist) to what kind of automated tools I could be using to make my life easier.
There's a good deal of debate in technology circles these days as to what point level source software, or indeed free and open source software, can fulfil our needs – especially when business gets mission critical. For individuals, mission critical status comes along when it comes to our health, our family, our house and our money so Tax and VAT certainly come within radius.
If you set about Googling the subject you're likely to stumble upon mostly US websites as of course our American cousins have to perform many of their tax-based duties themselves. There is in fact an organisation called the Tax Code Software Foundation that has been trying to develop an open-source platform for tax preparation software.
But US-based or not, what with the source code open to the development community as a whole and with changing tax laws and VAT levels. Would you have enough trust to start sniffing around on the SourceForge open source code repository to look for something snazzy looking that seems like it might do the job?
I myself, in this instance, would not.
What we need is software specifically presented for the UK small business owner (or freelance self employed person such as myself) that will a) be able to cope with the rumoured VAT increase and b) automatically adjusts calculations so that we don't get HM Revenue & Customs (HMRC) breathing down our necks in the wrong way. NB: I'm not sure that there is a right way!
So I've opted to step outside my open source world in this instance and am currently testing Intuit's QuickBooks product. So just to put the product into context and help question whether this is the kind of software that you DON'T get from open source, I will mention some of the more salient features.
There's a VAT Exception Report that helps build a transparent audit trail. A one step VAT returns feature that allows me to automatically populate my quarterly VAT returns and to file them securely online with HMRC.
I'm quite fond of the "QuickBooks coach" and the short video demonstrations. I also like the company snapshot real-time cash flow feature and there's multicurrency tools, invoicing functions as well as sales and expenses tracking.
So my question is, will we always turn to proprietary vendors such as Intuit for software of this nature? For the time being I think the answer has to be yes, but could this change in the future if the open source "community" approach provides social media opportunities and discussion forums that bring small business users together?
Well not in this case. It might be a case of life imitating art or proprietary vendors imitating open source communities, but QuickBooks also has (surprise, surprise) a professional online network option for us "like-minded" small business owners to ask questions and engage with one another.
So is it useful software and worth the price? Yes. Do I feel happier about my tax situation and VAT returns now? No, but thanks for asking.
---
June 15, 2010 10:57 AM
HP
,
Linux
,
Netbook
,
Tablet
The unprecedented popularity of scaled down ultra-portable netbook computers from manufacturers including Asus, Dell and HP has in turn fuelled interest in fast booting operating systems (OS) capable of starting up in a matter of seconds.
Hewlett-Packard last week opted to spend US$12 million acquiring Phoenix Technologies to bring its HyperSpace OS into the HP stable for distribution on netbooks and laptops down its product line.
HyperSpace although a 'watered down' version of the Linux OS, will allow users to get simple uncomplicated access to their machines to check email, view images and surf the web.
After acquiring Palm in April of this year, HP's move to further improve its mobile device technology may be seen as a means to react to the rising popularity of tablet devices, which generally boot up extremely quickly.
---
June 14, 2010 3:25 PM
Enterprise
,
Red Hat
Etisalat is the UAE's telecommunications provider and is well known in the industry for pursuing an aggressive expansion policy. Starting out from its home hub in the Gulf state of Dubai, the company now operates in 18 countries. From its comparatively 'closed' origins in the strictly controlled Emirates, Etisalat is using a variety of 'open' source solutions as it expands into new regions including Sri Lanka.
Whether the challenges of working in territories with poor infrastructural foundations like Sri Lanka have pushed the company to adopt the more 'fluid' technologies available from enterprise open source vendors is uncertain.
What is certain is that providing services to 2.4 million subscribers across the island nation's cellular network demands extreme scalability. Logically then, virtualisation technologies characterised by their modular delivery options are a sensible option. Although not exactly a "turn on – turn off" delivery option, virtualising hardware for storage and processing power (and software too) is generally argued to provide some degree of extra flexibility.
Etisalat used Red Hat Enterprise Virtualisation as the foundation for its data centre's critical IT infrastructure, inventory management and distribution services serving 30,000 retail outlets.
With Red Hat Enterprise Virtualisation, Etisalat Sri Lanka was able to reduce its previous 40 servers down to just six servers, while hosting the same extensive amount of data.
Whether enterprise open source virtualisation solutions will have a similar impact in so-called developing nations elsewhere is hard to say. Developments in Africa may well provide the best clue here.
---