---
July 21, 2010 10:02 AM
Routing
With open source news frequently focused on either front-end user interface technologies and/or application programmer's needs, it is interesting to read news of software-based, open-source, network operating systems whose task it is to keep the back office data flow moving.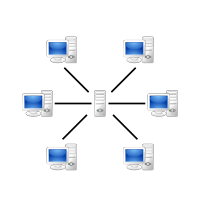 From the sleepy teashops and cake stalls of the Cotswolds comes news this week from Cirencester where value-added distributor Zycko has signed a new contract with open networking and network virtualisation company Vyatta. Zycko will provide its resellers with a network and routing software alternative, to the existing proprietary routing and security solutions on the market.
"Routing has become a widely-understood and open standard technology, however many existing vendors continue to charge customers a premium when they bundle the software on their chosen hardware platforms," said David Galton-Fenzi, group sales and marketing director at Zycko. "Vyatta allows customers to bundle on any standard hardware platform or common virtualisation hypervisor, resulting in a much more cost-effective and flexible solution."
Industry analysts suggest that software-based networking has business advantages to offer in terms of performance, affordability and platform independence. As open source continues to make inroads into the fabric of our IT infrastructures, readers may notice that cost savings are not mentioned as the primary consideration in the above story. While there will be benefits that naturally arise from efficiencies, the primary drivers appears to be platform independence and flexibility.
July 15, 2010 7:50 AM
certification
,
ECM
,
Ubuntu
As open source operating system Ubuntu gains ever-greater acceptance among users, its footprint continues to widen with desktop, netbook and server editions all now available.
Logically, those companies vying to convince us of their interoperability in the open source operating system space are keen to evidence certification of compatibility and compliance with leading distros such as Ubuntu – particularly with server edition products.
Latest to the table is open source enterprise content management (ECM) company Alfresco Software who this week earned its certification badge for Ubuntu 10.04 LTS Server Edition.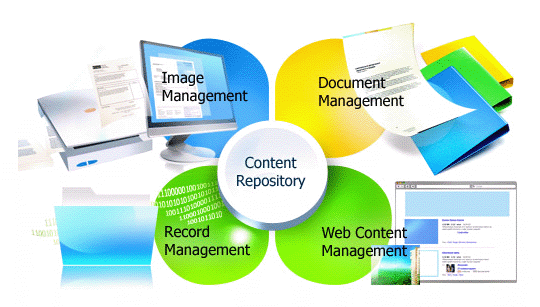 "In a recent survey of Alfresco Enterprise customers, 43 percent expressed an interest in using Ubuntu in their deployments of Alfresco, more than any other Linux distribution. Historically, Ubuntu has been the most popular Linux distribution among the Alfresco user community and this demand has spread," said Barry Duplantis, vice president of customer services, Alfresco Software.
Enterprise content management tools of this kind are argued to suit businesses looking for a platform upon which to utilise "composite" applications i.e. software that operates by drawing on resources and/or functions from multiple resources, modules or web services – in much the same way as a web mashup.
As a scalable content management offering, Alfresco Enterprise 3.3 claims to be certified against a large range of technology stacks, both open source and proprietary.
A full 30-day trial of Alfresco Enterprise is available here for download.
---
July 14, 2010 10:15 AM
Enterprise
,
Java
,
MySQL
,
Oracle
,
Sun
It's almost 6-months since Oracle completed its acquisition of Sun Microsystems and some of us are already looking ahead to the Oracle OpenWorld, Oracle Develop and JavaOne exhibition and conference in San Francisco.
At the time of the initial announcements, there were 'dark predictions' by many within the open source community over the future for Java and the open source relational database MySQL.
So how has it been going so far?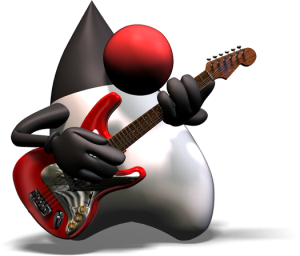 Image: Duke – the Sun Java mascot
There is a generally accepted edict in the technology publicity business that when you run out of news and product announcements, the best idea is to commission a survey for the hell of it. Despite this reality of 'lies, damn lies and statistics' – on the face of it, the poll carried out by open source BI player Jaspersoft may have some validity.
The company polled 130,000 customers and community members and found 'people' are planning to do more with MySQL and Java under Oracle than Sun. I'm slightly worried by the fact that the company used the term people rather than programmers (or IT professionals at least), but let's continue.
According to Jaspersoft, "The survey was conducted in April 2010 using a random sampling of Jaspersoft community members and customers and resulted in over 500 respondents. Most respondents held development and engineering roles within their organisations and nearly 15 percent worked for organisations with more than 5,000 employees."
Hmm, OK I see. 130,000 surveyed translated to 500 respondents does it? Well OK, that's still worthy enough I suppose.
"It's clear that our enterprise customers and community are prepared to give Oracle the benefit of the doubt. It's likely that the software industry may see a resurgence in the use of Java, good news for the massive investments made by many organisations and professionals in this programming language," said Brian Gentile, CEO of Jaspersoft.
Open source software adoption in global enterprises has maintained pace in recent years. IDC forecasts that worldwide open source software (OSS) revenues will exceed US$8 billion by 2013, with an annual compound growth rate of 22.4%, exceeding almost every other software category in annual increases. Readers can click here to download a copy of the complete survey results.
"It was a misconception to think Oracle would kill off MySQL," said Michael Fauscette, group VP of software business solutions at IDC. "Oracle is not new to open source software with projects like InnoDB, Unbreakable Linux, Berkeley DB, etc. and with the addition of Sun's portfolio of OSS, Oracle arguably became the world's largest OSS vendor. Oracle continues to target MySQL to areas of the market where it is a good fit over Oracle's database products (small and medium business for example). What's interesting now is seeing if Oracle can improve transparency, openness and foster stronger communities, something Sun was consistently criticised for."
---
July 13, 2010 10:16 AM
Data integration
,
Data Management
,
Open source
,
reportingETL
When Richard Branson is not being rescued from high altitude round-the-world balloon trips and launching space tourism services, he can often be found investing his time in more philanthropic pursuits.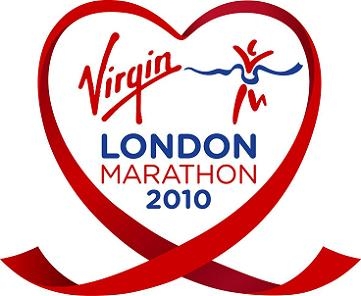 Branson's Virgin Money Giving is a non-profit division of Virgin Money, the financial products business that sponsors the London Marathon in 2011. As the largest annual fundraising event in the world, over the next five years Virgin hopes to see over £250 million raised.
Businesses everywhere clearly want to achieve maximum visibility and control over key management information. Whether open source tools can play a special part in building more cost effective IT infrastructures for the acutely 'cost-aware' charity sector is open to question.
Looking to realise efficiencies via this route, Virgin Money Giving will be using the open source Talend Integration Suite with the Jaspersoft reporting tool to restructure and optimise its data for reporting.
Central to this data management is the process known as ETL, which stands for Extract, Transform and Load. Oracle succinctly defines ETL as, "The movement and transformation of data from your sources to your targets."
While Oracle's products in this field are almost certainly more costly, Virgin Money will have been looking for cost savings in the open source arena due to Talend's multi-user development functionality i.e. hoping that the sum total of software developer input around these tools amounts to some greater value offering with extra power.
"The implementation took a small team seven months from inception to launch and this was part of the wider Virgin Money Giving project, which involved gathering reporting requirements, designing the reporting repository, producing data mapping specifications, tool installation, building the ETL mappings using an iterative approach, extensive testing – all with only three days of training," commented Chris Edwards, system delivery manager for Virgin Money.
"As a non-profit business, cost is always a crucial factor when selecting any form of technology and adopting the Talend Integration Suite meant that costs could be kept to a minimum. We needed to improve the management of data and reporting performance, however, we did not have the resources to implement proprietary software and this project would have not been feasible had we not been introduced to Talend's open source offering," Edwards concluded.
Once again we need to step back and remind ourselves here that open source does not mean free software. It means freedom with software.
Using open source data integration solutions of this kind can be hugely beneficial, but they should not be viewed as a cheap route to a panacea or cure-all of some kind. They have a place to play if they are implemented diligently with proper consideration for the entire lifecycle development process.
After all, Talend's core product comes in two flavours: the free-to-download community edition and subscription-based 'paid for' Talend Integration Studio (TIS) enterprise edition that comes with technical support, IP protection and parallel-processing capabilities – and you can guess which of the two versions is being used here.
Now get your running shoes on and touch your toes.
---
July 12, 2010 1:21 PM
democracy
,
journalism
,
news
,
Open source
,
Start up
There is much debate in media circles around the concept of 'citizen journalism'. Individuals are increasingly using the rationale that the fact that they run a blog is validation of their status as a bona fide member of the press.
While most of us are happy to advocate free speech and the existence of an open press, not everyone is convinced of the true worth of so-called participatory or democratic reporting by the population at large.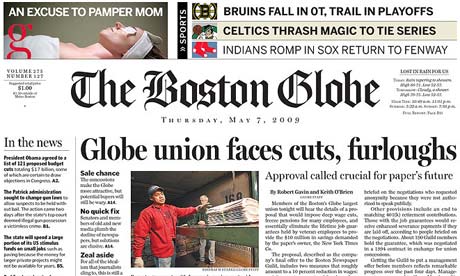 One group who are behind the concept of 'street journalism' is OpenPlans, a New York based not-for-profit team of 60 software engineers, designers, analysts, educators and journalists. OpenPlans believes that open source software can provide a business model that will make new digital media companies of the future profitable – and, crucially, provide relevant, quality information directly to the reader, online and in real time.
It's all rather US-based at the moment, but what would you expect from a New York based not-for-profit start up? Current projects include, EveryBlock which is (you've guessed it) news just for your block of the street. There's Street'sBlog too, which ought to be self explanatory if you have read this far.
The major goal for OpenPlan now is to simplify and accelerate adoption of the open source code for EveryBlock.com and help fuel the production of geographically relevant news feeds.
The organisation's open source software, called OpenBlock, is being installed at two different-sized newspapers, The Columbia Daily Tribune and The Boston Globe. The Tribune, in Missouri, will use OpenBlock as a stand-alone website. The Boston Globe will test widget integration with their broader digital product suite.
"As governments make more data publicly available, it creates a need for tools and strategies that citizens can use to derive value from these data sets and improve their communities. Making block-by-block data available on an open source platform improves the accessibility and usability of this information and encourages people to collaborate, communicate and develop applications that enhance their daily lives," said Nick Grossman, OpenPlans' director of civic works.
If you want this journalist's opinion of this project I'll give it to you because I think there is a very fine line to tread between civic information services and citizen journalism. More local community information is great; it is always a good thing in fact. Giving unrestrained reporting power to the masses under an unmanaged fragmented system that has little or no track record in terms of journalistic heritage – well, do you really need to ask my opinion on that?
---
July 9, 2010 7:14 AM
academics
,
Governance
,
Open source
There's nothing worse than finding out about a good technology event just after it has finished is there? Actually, there's stubbing your toe while listening to fingernails down a blackboard with Celine Dion playing in the background – that's definitely worse, but you know what I mean.
Unfortunately, I found out about the TransferSummit conference – a 2 day conference discussing open source amongst techies, business people and academics – which was held at Keble College on the 24-25 June just after it had finished.
But before I give you a few links to some of the content, let's just step back a moment and question the validity of an event like this. What on earth has the academic community got to teach the industry about open source? How could a bunch of theorists and computer science professors have any relevance to the live beating pulse of the open source development community?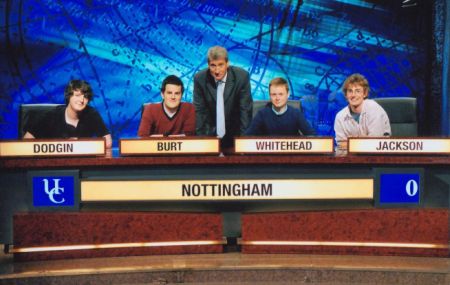 Perhaps we should reserve judgement here. IBM's research function works very much like this i.e. with both a 'pure' and an 'applied' function. Wacky scientists in the pure function theorise on what might be possible and then the applied team come in and put a more practical and pragmatic framework around the "next big thing" that the boffins have dreamt up.
So was this event worth the trek to Oxford for a set of keynotes and a "Gala" dinner? Well there was an Innovation track, a Development track and a Collaboration track and they were quite nicely aligned to executives, technologists and not-so-technical attendees respectively.
One of the better blogs you might like to read up on in follow up to this event comes from Scott Wilson who talked about open innovation, development and collaboration. Wilson said that his focus was on barriers to community as he discussed areas such as, "Governance, diversity and personal barriers to engaging in an Open Source development community and how as a member of such a community you can make a contribution."
Another worthy blogger (or should I call him a scribe?) from this relatively unique academic/industry gathering was Alastair Harper who had a nice take on architectural building construction and its connection to open source computing with a piece called 'buildings that last are always open.'
"How is the open source model like Oxford's Sheldonian Theatre? Ross Gardler, in his introduction to the TransferSummit conference this June, put forth this theory: the Sheldonian, Christopher Wren's greatest early work, required a huge range of transferred expertise and what was then the latest technology in its construction. A swath of different individuals' skills were employed to produce a cutting-edge building that, finished in 1668, is still used today. The end result was not only a magnificent building but also new construction and architectural techniques shared with the craftsmen brought in," wrote Harper.
So there you have it. If you feel that academia has something to teach the dynamic flow of the IT industry (and personally I don't) then you might like to look up this event for next year. As for me, well – all I can say is that my degree certificate is on the wall and for now – school's out, forever!
---
July 6, 2010 10:10 AM
Adobe
,
Google
,
mozilla
,
Open source
News has been circulating for more than a month now of Google's open source video project known as WebM. The search giant plans to convert all the content on its YouTube site to the new format, which is built with VP8 video compression software and backed by both Mozilla and Opera.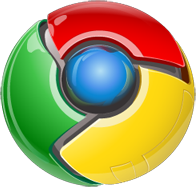 Google says that the web's core technologies such as HTML, HTTP, TCP/IP should be open and freely implementable. "Though video is also now core to the web experience, there is unfortunately no open and free video format that is on par with the leading commercial choices."
Google is hoping that WebM will fill this gap in the market as it strives to build the "open web" and contribute to the WebM format to try and increase its uptake and adoption.
With support from the aforementioned Mozilla and Opera browser makers, Google also enjoys the backing more than forty other publishers, hardware and software vendors including Adobe who will include the VP8 video codec in Flash Player in an upcoming release. The aim of this support being to give users a consistent level of access to high quality video content on all of their Internet-connected devices.
As the project now starts to take shape, readers can follow news streams direct from the WebM developer previews team here and track the next tier of the project's progress.
---
July 5, 2010 12:04 PM
Cloud Computing
,
Networking
,
Open source
,
Security
,
Virtualisation
While much debate still circles around the terms open source, virtualisation and cloud computing, there are signs that some of these arguably still-nascent technologies are starting to gain a stronger foothold within the IT departments of European businesses.

New pan European research commissioned by data centre networking company Brocade suggests that some of the aforementioned technologies are starting to come online.
According to Brocade, "The research shows that 60 per cent of enterprises expect to have started the planning and migration to a distributed – or cloud – computing model within the next two years. Key business drivers for doing so are to reduce cost (30 per cent), improve business efficiency (21 per cent) and enhance business agility (16 per cent)."
Security appears to remain the biggest fear among all business on the tipping point of these technology plateaus.
Brocade argues that the days when the majority of computing power was in the data centre are behind us and that today, we have exceptionally smart end points with lots of computing power that are remote, distributed and mobile. How we, as an industry, address security fears and the complexities of seriously reengineering our networks appears to be the greatest hurdle.
---
July 2, 2010 1:59 PM
Adobe
,
Eclipse
,
Flash
,
Linux
,
Open source
I for one have not come across Adobe's open source portal until today, so I thought I would peek inside and take a look to see if there are any tasty morsels immediately apparent.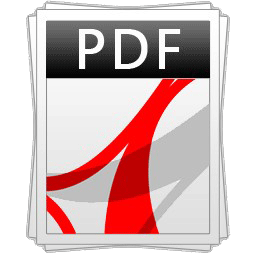 Billed as an insight into Adobe's latest work in the open source community, the site's central function seems to be to list the various projects that the company is currently associated with.
Adobe says it works directly making contributions to projects including the SQLite embedded relational database management system and the Eclipse software development environment, which is primarily rooted in Java but extensible to a variety of other languages via plug-ins.
Quoting the company directly, there is direct support for Adobe products on open source operating distributions, supporting Reader and Flash on Linux distributions.
"We do pure research on development and make those implementations open source, such as the work with the Adobe Source Libraries. Plus we are releasing substantial code and products to open source," says Adobe.
Open source projects currently supported by Adobe include:
BlazeDS
Cairngorm
CMap Resources
Durango
Flash-Ajax Video Component
Flex SDK
FlexPMD
FlexUnit
Generic Image Library
Mapping Resources for PDF
Open Source Media Framework
Text Layout Framework
Tin
Webkit
---
July 1, 2010 12:10 PM
Cloud Computing
,
Compliance
,
JeOS
,
Novell
,
Virtualisation
While there is still much debate centering on the feasibility, cost effectiveness and manageability of cloud computing and virtualised infrastructures, the issues of security and compliance probably rank as the key concerns for companies considering a move towards this technology.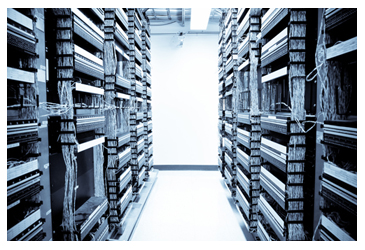 Novell is aiming to address these issues with a new log management solution and provide the Holy Grail for virtualised data management i.e. IT transparency and visibility.
The Sentinel Log Manager 1.1 log management solution is a software appliance – an application that is hosted on a 'virtual machine' with just enough operating system (JeOS) for it to run and perform its task.
Built using SUSE Studio Novell's web-based appliance building solution, the company says that the Sentinel Log Manager brings much needed data collection, search and reporting capabilities to the business.
"Software appliances are the next evolutionary step for software delivery, allowing hardware to be decoupled from the software creating adaptable mechanisms for deployment and management," said Charles Kolodgy, research vice president at IDC.
Having the flexibility to address the threats thought to be endemic to virtualised IT deployments has to be the next logical step. Without this type of 'provisioning' for risk, enterprises entering the virtual data space run the risk of running a half-baked operation.
---