Nov 8 2010 3:07PM GMT

Profile: Adrian Bridgwater
Tags:
You've heard of Microsoft PDC and TechEd, you've heard of CES Las Vegas and you have a fair idea that there's a pretty big IT industry gathering in Hannover every year. But did you know about QCon?
If you didn't – then please let me elaborate.
QCon describes itself as a "practitioner-driven" conference designed for team leaders, architects and project management professionals. It is composed of two very practically focused tutorial days and three main conference days.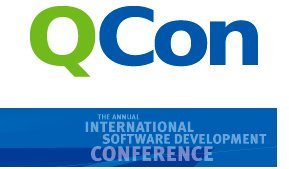 Tracks this year include Agile Evolution, 
The changing face of Agile and future directions; Architectures you've always wondered about, 
Design, architecture, and lessons learned from famous companies; Dev and Ops: A Single Team, 
Bringing Dev and Ops together to work as a single team; and Java, the Platform
 The growth of Java-the-platform independent of Java-the-language.
Host of Java, the Platform track Ryan Slobojan describes his section of the conference as, "A track that looks at the ways that the Java platform is being used independent of the Java language, and will also look at how the JVM will continue to grow and remain relevant despite the gradual deceleration of Java language change."
If you can't make it to San Francisco this week then you can download slides from all the sessions from the above link.