Feb 4 2011 7:55AM GMT

Profile: Adrian Bridgwater
Tags:
Canonical is forecasting clear skies for the Ubuntu Enterprise Cloud (UEC), which is now available on Dell PowerEdge C2100 and C6100 servers as an option to build a business's Infrastructure as a Service (IaaS) foundation.
This shrink-wrapped off-the-shelf cloud computing foundation is designed to allow software developers to run cloud proof-of-concept programs in what Canonical describes as an optimised, pre-configured testing and development environment.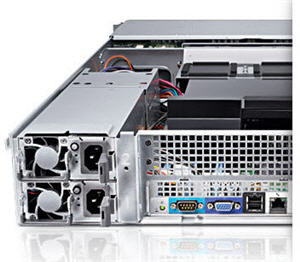 There is a simple concept to grasp here: using this cloud-powered server proposition, when it is needed, workloads can be shared with external providers for capacity growth — and this is due to Ubuntu's open-source implementation of the de facto cloud computing standard provided by Amazon Web Services.
"Open source is the driving force of cloud computing however we choose to define the concept," said Neil Levine, VP of corporate services at Canonical. "This initiative is a great way for businesses to realise the power of this approach — the efficiency, savings and flexibility it brings and the power it can deliver to any data centre — and to start developing their internal cloud infrastructures with hardware and support from a familiar and trusted source."
This configuration is available initially to US customers, the company will logically extend its offering on a global basis in the weeks ahead.