---
June 30, 2016 5:55 AM
What if we could take the total amount of power in any cloud computing datacentre and provide a means of defining that as one total abstracted compute resource? This notion has given birth to DC/OS, a technology base built on Apache Mesos to abstract a datacentre into a single computer, pooling...
June 29, 2016 6:05 PM
This is a guest post for the Computer Weekly Open Source Inside blog written by Mandi Walls, technical practice manager / consulting director for EMEA at Chef Software. As a piece of software,...
---
June 28, 2016 11:12 AM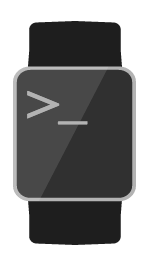 AsteroidOS is a new open source operating system specifically designed to serve software application development...
---
June 26, 2016 10:39 AM
Retro gaming in the open source vein could be on the upswing this season. Creoqode is the London-based technology design company behind 2048, the DIY  game console with retro-style video games and visuals that is also supposed to help users  learn coding. Behind the name... the 2048 is so...
---
June 23, 2016 10:07 AM
Question: which multi-national enterprise software vendor HAS NOT acquired an API management specialist in one form or other over the last 18 months? Answer: umm, well, not many. As is the way then, Red Hat has announced plans to skewer 3scale.
Kebabish…...
---
June 22, 2016 9:53 AM
LinuxCon and ContainerCon North America this August (in Toronto, Canada) will include its first-ever Kids Day aimed at school-aged children interested in learning more about computer programming. The idea is (as you might imagine) to inspire the next-generation of technologists and community...
---
June 21, 2016 12:13 PM
Ansible
,
Red Hat
Red Hat bought IT automation-centric configuration management DevOps-friendly firm Ansible, okay… so we know that part. Retaining the Ansible brand and names as it does, this month sees Red Hat launch Ansible Container, but what is it? Offered as a technology preview at this stage, Ansible...
---
June 20, 2016 10:07 AM
Pentaho has tabled a set of Docker open source utilities intended to help simplify big data analytics. Emanating from its Pentaho Labs division, this containerised open source platform is available through the Pentaho Server. So what is actually happening here?
Cloud complexity loves automated...
---
June 15, 2016 8:10 AM
Chef takes its automation for DevOps message onward this month with the launch of Habitat (Ed - no, not the homeware store), an open source project for 'full application...
---
June 14, 2016 8:13 AM
Canonical is the company behind Ubuntu, the Debian-based Linux distribution that many of us know as 'probably' (arguably, not necessarily if you're a purist) the best Linux operating system for a personal PC. At a higher level, Canonical would also like to be known as the company that...
---