---
May 29, 2016 9:59 AM
Apache
As the decoupled (often services-driven) componentisation of computing continues apace, so does the proliferation of vendors aiming to deliver attuned wider tooling adjuncts to new lifeblood of code construction. In this vein, Container Solutions brings forth its minimesos project, an open...
May 26, 2016 11:01 AM
Ansible
,
DevOps
,
Red Hat
Red Hat bought Ansible back in Oct 2015 to augment its 'IT automation' tooling, particularly with regards to pumping its DevOps capabilities… and as a welcome adjunct to its existing base of hybrid management portfolio tools. All that automation effort is what vendors in this space like...
---
May 25, 2016 11:33 AM
High Performance Computing Supercomputer (HPCS) outfit Cray is one of those special companies. The firm actually has a HISTORY button at the foot of its web pages as opposed to an ABOUT US link.
Seymour Cray, the 'father of...
---
May 24, 2016 11:05 AM
DevOps
DevOps should be an all-powerful omniscient being that extends its all-seeing eye into every crevice of our programming universe to control the hearts and minds of every data engineer and developer on the planet. Okay, maybe that's a bit much, lets start again. JFrog thinks that omniscient...
---
May 12, 2016 3:06 PM
[caption id="attachment_893" align="alignright" width="300"]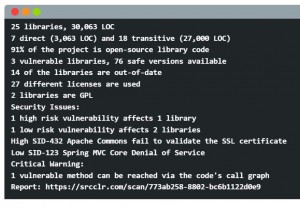 Command Line Interface loveliness[/caption] DevOps...
---
May 11, 2016 10:39 AM
Redis
Redis needs explaining – it is an open source (BSD licensed), in-memory data structure store. [caption id="attachment_885" align="alignright" width="300"]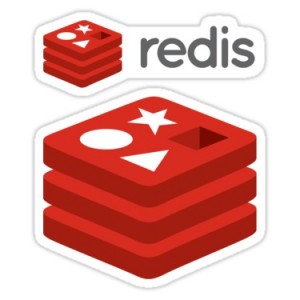 ---
May 10, 2016 4:53 PM
Wercker is a container-centric developer automation platform for cloud-native applications and microservices. The central technology proposition here is 'technology that goes beyond mere build & deploy' to create automated workflows between your software pipelines. [caption...
---
May 9, 2016 1:05 PM
Wolfgang Kandek, CTO at Qualys has spoken to the Computer Weekly Open Source Insider blog this week to present his reaction and thoughts to Black Duck's open source security report: The State of Open Source...
---
May 6, 2016 11:36 AM
NoSQL databases (if plural is permissible through versioning) company Basho is in update mode for its Riak TS product, which is now freely available on an open source basis -- for free. [caption id="attachment_860" align="alignright" width="300"]
---
May 5, 2016 12:40 PM
Postgres database company EnterpriseDB has confirmed that its mission-critical special edition release of EDB Postgres Advanced Server (an enhanced version...
---