---
November 29, 2015 12:16 PM
Uncategorized
The #HROS project was launched in back in May of 2015 to bring the worlds of human resources (HR) and open source (OS) together, hence the name: HROS. Open Source HR (#HROS) is an initiative launched by Hootsuite's Ambrosia Vertesi and Amplify Talent's...
November 26, 2015 11:20 AM
Chrome
,
Google
,
Web development
Google has hosted its Chrome Dev Summit 2015 to an audience of what appears to be a select few, with minimal press openings.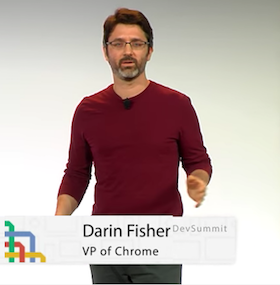 ---
November 26, 2015 7:33 AM
Android
Nearly 140 European app developers from 20 countries across Europe have written an open letter to the European Commission. The programmers (they list their names at appdevelopersalliance.org) want the commission to consider...
---
November 24, 2015 7:06 PM
Uncategorized
GitLab has unveiled a new version of GitLab Enterprise Edition (EE) with features specifically sized up for the enterprise world.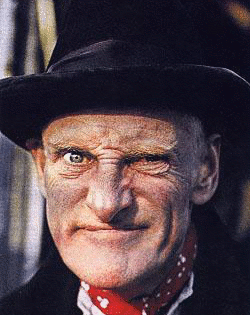 ---
November 23, 2015 9:31 AM
BlackDuck
,
Open source
,
Open source security
A new study has suggested that while nearly 80% of firms are making use of open source software, the vast majority of them have no formal policies to accommodate for its existence in place.
---
November 20, 2015 12:32 PM
Linux
,
Red Hat
Red Hat is a busy company with tired arms. One minute Red Hat is building out its platform and helping Microsoft to 'embrace' its wider offerings, the next it is 'embracing' open standards and ready to 'embrace' meritocracy over rank in terms of its open community ethos... then next,...
---
November 19, 2015 1:31 PM
Microsoft
Microsoft hosts its 'Build' event for developers, but it also stages 'Connect()' developer event. This year's event news centred around updated developer tools and programmes relating to Visual Studio, Azure, Office and Windows.

0 Comments

RSS Feed

Email a friend
---
November 17, 2015 12:15 PM
Docker
,
Security
Goodness isn't it all about the containers these days? Actually, scratch that, isn't it all about the container security debate these days? As recently...
---
November 16, 2015 9:06 AM
ElasticSearch
Question: what's better than predictive analytics? Answer: predictive analytics and anomaly detection with pipeline aggregation intelligence, of course... so here's an argument for why. Elastic, the company behind the open source projects Elasticsearch, Logstash...
---
November 16, 2015 7:49 AM
Uncategorized
They all share a similar meaning: deep learning -- neural networks -- machine-learning -- cognitive computing.

0 Comments

RSS Feed

Email a friend
---