---
May 28, 2015 7:44 AM
Apache
,
ApacheCon
The Linux Foundation in conjunction The Apache Software Foundation has announced Apache: Big Data, an inaugural conference to take place on September 28-30 in Budapest, Hungary.


RSS Feed

Email a friend
May 25, 2015 5:49 PM
Uncategorized
The Clear Linux Project for Intel Architecture is a new distribution of Linux (not the normal just another Linux distro kind, keep reading) that has been built specifically for 'various' cloud use cases. The distro is container-centric, like Red Hat Atomic...
---
May 25, 2015 8:37 AM
MongoDB
There are tech user conferences and then there are tech vendor conferences i.e. while the former seeks to code, the latter seeks to sell. That's unfair of course, even the most shiny and polished industry events often have hardcore 'developer tracks' with rooms full of people just 'doing'...
---
May 22, 2015 8:50 AM
Java
,
Oracle
This week sees the developer community celebrate 20-years of the Java programming language, platform and tools.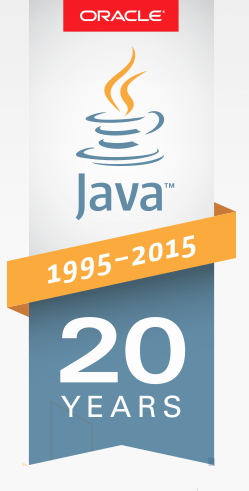 1 Comment

RSS Feed

Email a friend
---
May 14, 2015 5:46 PM
Uncategorized
Online streaming service Viewster has released a new mobile app for Android. It works on iOS too -- and it's available now... and it's free. Unapologetic about its product positioning, the firm calls this a "best-in-class binge-watching experience" for...
---
May 13, 2015 10:45 AM
AppScale
AppScale Systems makes AppScale, it's a logical enough thing - but what is it? AppScale itself is an open source implementation of Google App Engine Google App Engine is a Platform as a Service (PaaS) to run applications on Google's infrastructure so that they are easy to scale as traffic and...
---
May 13, 2015 10:18 AM
Pentaho
Orlando-based open source analytics company Pentaho is 'in the process of being acquired' by Hitachi Data Systems, but the brand appears strong enough to be retained 100% intact inside of the new parent company.
---
May 12, 2015 7:46 PM
Nutanix
Nutanix wants us to know it as the 'web-scale converged infrastructure' company. What this means is... the firm has developed a hyperconverged solution intended to simplify the creation of enterprise datacenter infrastructures by integrating server and storage resources into a turnkey...
---
May 12, 2015 11:33 AM
Uncategorized
Java runtime solution firm Azul Systems has joined the Eclipse Foundation. The firm insists that it brings over a decade of Java knowledge and expertise in multiple open source community projects to the party.
---
May 10, 2015 8:57 AM
Uncategorized
Bulgarian software tools company Telerik held its first global user conference this month. The firm is known for its .NET user interface controls and also...
---