---
March 6, 2015 11:18 AM
Uncategorized
With Microsoft's Build 2015 conference for software application developers almost within touching distance now, the firm is clearly not saving all its programmer enrichment for the main show itself.


RSS Feed

Email a friend
March 3, 2015 10:33 AM
Red Hat
Red Hat wants to deepen engagement with OpenShift, its own open source Platform-as-a-Service (PaaS) offering.
---
March 2, 2015 10:22 AM
Uncategorized
Google's open source elves have released MapReduce for C (MR4C), an open source framework to run native C-language code in Hadoop. What?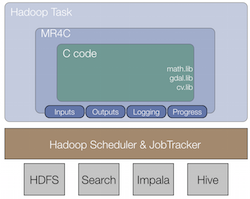 ---