---
September 29, 2014 12:32 PM
medical
,
Open source
Project Marilyn is a new drive to develop a patent-free anticancer drug with elements of crowdfunding and open source development.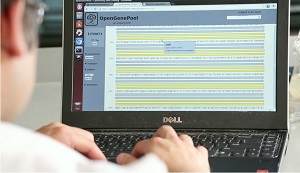 RSS Feed

Email a friend
September 25, 2014 3:41 PM
Uncategorized
Rackspace has updated its eponymously named private cloud (powered by OpenStack) with a 99.99 percent OpenStack API uptime guarantee. A...
---
September 25, 2014 3:02 PM
Uncategorized
Open Rapid Application Delivery (RAD) platform Platform-as-a-Service (PaaS) company OutSystems (Ed - does that make oRADpPaaS then?) has released its Platform 9 version this week. Claiming to be able to "raise the bar for mobile application development", the software is supposed...
---
September 12, 2014 1:37 PM
Uncategorized
HP is acquiring Eucalyptus. Eucalyptus is known for its Amazon Web Services compatible open source private cloud software.
---
September 5, 2014 1:34 PM
ISO
,
Software testing
The International Standards Organisation (ISO) wants us to adopt a new standard for software testing.
---
September 3, 2014 8:41 AM
FOSS
,
life
,
Open source
In an age of ice bucket challenge awareness raising, surely our mind (and indeed Mind, the mental health charity) and our cerebral well-being needs more attention.
---
September 1, 2014 8:18 AM
Analytics
,
Big Data
,
cloud
,
Data
,
RapidMiner
RapidMiner has produced what it calls an 'introductory release' of its eponymously named RapidMiner Cloud product that seeks to "make analytics more convenient" -- which means what exactly?
---