---
July 29, 2014 3:13 PM
Linux
,
opensuse
The openSUSE Project is taking the development version of openSUSE (known to family and friends as Factory) to distribution using the "rolling release" development model.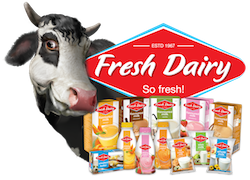 RSS Feed

Email a friend
July 28, 2014 9:07 AM
Developers
,
SAP
,
SAP HANA
Like a lot of companies who appear to have experienced an 'open epiphany' somewhat akin to the sudden legitimatisation of green politics in the heady days of Thatcherism... SAP has also pledged its troth to at the holy alter of openness in recent years.

1 Comment

RSS Feed

Email a friend
---
July 14, 2014 9:27 AM
Uncategorized
Higher profile members of the key software application developer press were invited to the Microsoft Build conference this year to listen to the company's vision for where its ecosystem will develop over the next decade. Listening from afar, it has been fascinating to see how Microsoft's...
---
July 11, 2014 8:32 AM
Internet of Things
Apologies for the deliberately tabloid headline, but here's the point: a group of industry vendors has formed the Open Interconnect Consortium with the aim of advancing interoperability for the Internet of Things (IoT).
---
July 10, 2014 8:25 AM
DevOps
,
Open source
DevOps has (arguably) a lot of guff, fluff and puff attached to it right now. We're still not sure if this portmanteau-propelled "coming together" of two core technology disciplines is really one new perfectly formed beast. Is it Ops that have gotten good at Dev... and so progressed onwards (Ed -...
---
July 7, 2014 11:37 AM
Docker
Docker isn't actually everywhere, but the open source software designed to allow a Linux application (and its dependencies) to be packaged as a container has enjoyed massive...
---
July 1, 2014 8:25 AM
Uncategorized
There's a lot of Spark around this week. Well, it is the Spark Summit 2014 after all -- Apache Spark is a Hadoop-compatible computing system for big data analysis through in-memory computation with "simple coding through easy APIs" in Java, Scala and Python. Alteryx and Databricks are...
---
July 1, 2014 7:51 AM
Rackspace
,
Virtual Reality
Rackspace's involvement with OpenStack and CERN at the Large Hadron Collider surfaced again late last month when the cloud hosting provider staged a London-based gathering to discuss what, when and where its cloud hosting intelligence is being deployed.
---