---
June 30, 2014 9:36 AM
.NET
,
Bill Gates
,
Build
,
language
,
Microsoft
,
Migration
,
Open source
,
Programmers
,
Programming Languages
The programming-specific press is in something of a maelstrom over the highs and lows of what Microsoft does so (arguably) well... and what the company still gets so (arguably, arguably) well, just a bit wrong. The firm's "oh alright then we like open source after all if everyone else does" stance...
June 29, 2014 2:13 PM
CMS
,
Magnolia
,
Open source
Basle-based open source web content management system (WCMS) company Magnolia International has released the 5.3 version of its core product with functionality now delivered through a series of task-focused apps. For software developers, this latest version opens up the firm's overall Magnolia App...
---
---
June 26, 2014 7:01 AM
Linux
,
Torvalds
Linus Torvalds conducts an interview with the IEEE Computer Society to explain how he sits today in terms of his thoughts with Linux. Torvalds is as humble and genuine as you might expect. He explains that Linux "just did it differently" and explains how happy he is about "leaving something...
---
June 25, 2014 12:29 PM
Uncategorized
Cisco is open sourcing block cipher technology to, the company hopes, better protect and control traffic privacy in cloud computing systems What is block cipher technology?
---
June 21, 2014 10:45 AM
Google
,
Open source
,
PDF
Google taken its PDFium software library forward into open source project status.

PDFium is an...
---
June 19, 2014 7:52 AM
Open source
,
standards
A walk around London's Cloud World Forum exhibition in Olympia this week provides the casual observer with a number of things: 1. unlimited free 'corporate candy store' sweets 2. opportunities to win a 'GoPro', always the latest giveaway favourite 3. a view of the most proactive cloud players...
---
June 16, 2014 7:31 AM
Linux
,
Microsoft
,
Red Hat
Red Hat has deliberately slowed the pace of its flagship OS release schedule in a bid to lower operational costs and stop "driving IT guys crazy" with the need to update deployments.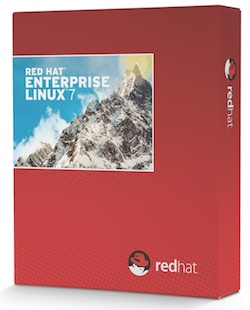 ---
June 9, 2014 8:03 AM
Hadoop
,
Teradata
Does a day go past without a Hadoop update right now? -- clearly not. But why should this be so? Popular wisdom points to the problems associated with "complexity of deployment and management" of environments on this open source framework for big data storage and large-scale dataset...
---
June 5, 2014 8:21 AM
ETL
,
Hadoop
,
Syncsort
Syncsort has enhanced its DMX-h Hadoop ETL software. So what? Extract, Transform, Load (ETL) refers to three separate functions combined into a single programming tool. Getting data from enterprise data warehouses and legacy systems (including mainframes) into Hadoop is clearly a key...
---